At Least Eight Dead In Shooting At Pittsburgh Synagogue
At least eight people are dead in a mass shooting at a Pittsburgh synagogue.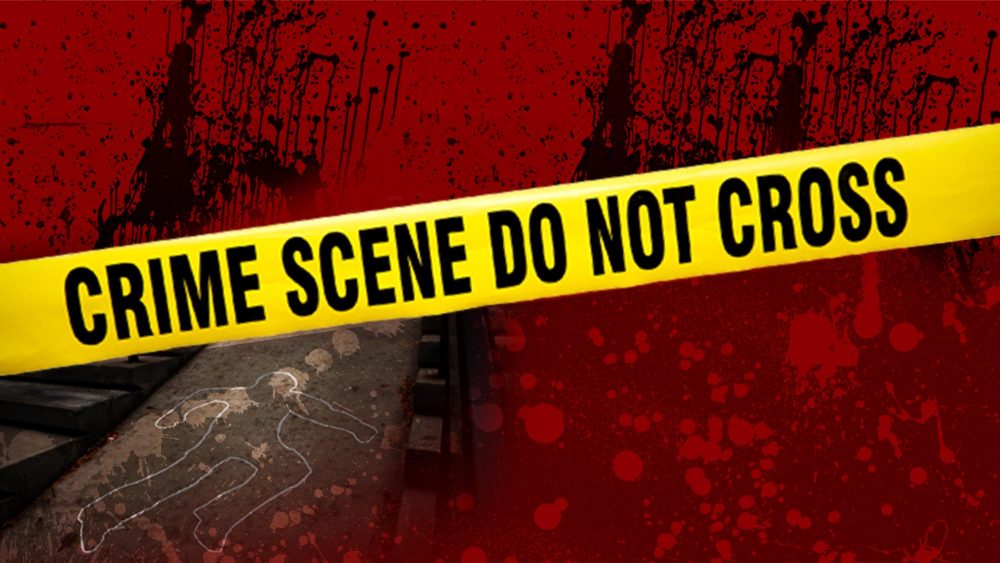 At least eight people are dead, and multiple people, including three police officers, are dead after a morning shooting at a synagogue in the Squirrel Hill neighboorhood of Pittsburgh:
The police in Pittsburgh reported "multiple casualties" after responding to a report of an active shooter at a synagogue Saturday morning, a police commander said.

Chris Togneri, a spokesman for the Pittsburgh police department, said that three officers had been shot and that the suspect was in custody.

The commander, Jason Lando, told CNN that "right now we have multiple casualties, we're working the situation." It was not immediately clear how many other people had been shot.

Erika Strassburger, the city councilwoman for the district that includes the synagogue, the Tree of Life Congregation, said it was not immediately clear how many other people had been shot.

Ms. Strassburger said the gunman had previously been barricaded inside the building.

President Trump said on Twitter that he was monitoring the situation. He wrote: "Law enforcement on the scene. People in Squirrel Hill area should remain sheltered. Looks like multiple fatalities. Beware of active shooter. God Bless All!"

Gov. Tom Wolf of Pennsyvlania said on Twitter it was "a serious situation" and that State Police were helping local law enforcement.

Ben Opie, 55, who can see the synagogue from his backyard, said his wife was about to leave the house on Saturday morning to do some volunteer work when SWAT officers approached their home and said there was an active shooter in the synagogue.

"They chased my wife inside," he said. "They just said get in the house."
More from the Pittsburgh Post-Gazette:
Three officers have been shot, multiple people wounded and some killed in a shooting at Tree of Life Congregation in Squirrel Hill Saturday morning.

The shooter is in custody, Pittsburgh Police report.

"There are multiple casualties. Neighbors are advised to shelter in place and stay in their homes and lock their doors," Pittsburgh Police Cmdr. Jason Lando said.

"It sounded like a loud crash in the hallway," said Stephen Weiss of Squirrel Hill, who was in Tree of Life services Saturday morning. Services were scheduled from 9:45 a.m. to noon.

As Mr. Weiss was running through the building, he heard loud, repeated gunfire that he said sounded like an automatic weapon. He ran to the basement and found the congregation holding services there sheltering in place. He then went back up to the main chapel and left the building, he said.

Tree of Life contains three congregations — Tree of Life, New Light and Dor Hadash — and all three were having services Saturday morning.

The third-floor classroom where the shooting took place normally had a class, but it had been canceled for Saturday, said Michael Eisenberg, immediate past president of Tree of life.

Mr. Eisenberg said when he was president, he emphasized security and had U.S. Homeland Security come in to conduct a security drill because of "what was going on all over the country."

Gov. Tom Wolf issued the following statement in response to the shooting:

"The shooting in Pittsburgh this morning is an absolute tragedy. I have spoken with local leaders and my administration and the Pennsylvania State Police will provide any resources to assist local law enforcement and first responders. These senseless acts of violence are not who we are as Americans. My thoughts right now are focused on the victims, their families and making sure law enforcement has every resource they need."

Jeff Finklestein, CEO of the Jewish Federation of Greater Pittsburgh, said he was in his home this morning when he heard about the shooting.

"I'm just sad," he said. "I don't know what to tell you. My heart goes out to all these families.

"This should not be happening, period," he continued. "This should not be happening in a synagogue. This should not be happening in our neighborhood, Squirrel Hill."
KDKA, the CBS television affiliate in the area, reports that there are at least eight dead, and that three police officers have been shot:
#BREAKING: #Pittsburgh Synagogue Shooting:
–8 dead
–3 police officers shot
—@GovernorTomWolf on scene
–Gunman arrested, walked in yelling "All Jews must die."
–Tree of Life Synagogue
–Live coverage: https://t.co/zNLpv1Uk3i
Latest details: https://t.co/JhSP1URRNT pic.twitter.com/CvFpKE1ZTQ

— KDKA (@KDKA) October 27, 2018
Media reports on social media are describing the suspect as a white male in his 40s, and several reports that seem to have come from people who were in the synagogue at the time indicate that he shouted "All Jews must die" prior to opening fire. Other reports, which are unconfirmed at this time, state that the shooter was armed with an AR-15 and multiple handguns but it is unclear exactly which weapon(s) were used in the shooting. At the time of the shooting, there were apparently three separate Shabbat services going on, held by the three congregations that share the building. Additionally, one person who was interviewed by the local station being simulcast by CNN said that there was a bris going on in one of the smaller rooms in the building. The main congregation had, according to one estimate, somewhere close to 60 people inside at the time. Shabbat services for the main congregation begin at 9:45 a.m. on Saturday mornings and that the shooting began roughly some time after 10:00 a.m. At the time that I'm writing this, it's being reported that police have secured the building sufficiently to allow for the people who were remaining inside who were not injured to leave.
KDKA has also identified the suspect:
#BREAKING: KDKA-TV sources identify #Pittsburgh Synagogue Shooting suspect as Robert Bowers. https://t.co/nRD4X8f0yf

Watch Live: https://t.co/zNLpv1Uk3i pic.twitter.com/2v3VDyOXLG

— KDKA (@KDKA) October 27, 2018
And there are reports of social media posts by Bowers:
Posts from the suspected Pittsburgh shooter Robert Bowers. He hated Trump and thought Trump was controlled by Jews. This monster is an unhinged anti-Semitic terrorist. pic.twitter.com/sjb2k6ucwb

— Robby Starbuck (@robbystarbuck) October 27, 2018
Another post from Pittsburgh Synagogue shooter Robert Bowers. His profile clearly illustrates that he's a Nazi, admired Hitler, hates Trump, believes Trump is controlled by Jews, he did not vote for Trump. That's all I was able to archive before his profile was wiped. Sickening. pic.twitter.com/DPQfGuWDzY

— Robby Starbuck (@robbystarbuck) October 27, 2018
This is all lines up. Robert Bowers name was heard on the police scanner and his last post on social media said in part: "Screw your optics I'm going in"

Absolutely sickening posts from this monster.

— Robby Starbuck (@robbystarbuck) October 27, 2018
Being very clear for media picking this up, this man Robert Bowers was named on police scanner, found his profile, last post was this and his social media account was wiped while I was archiving it. His account was anti-Semitic conspiracies and anti-Trump posts/conspiracies. pic.twitter.com/uRNfWAEWLW

— Robby Starbuck (@robbystarbuck) October 27, 2018
More from WPXI:
Suspect talked about hatred for Jewish people while being apprehended, sources tell @WPXIRickEarle. LIVE coverage NOW on Channel 11. https://t.co/rHxKlwHn4o pic.twitter.com/5VvWZ7clgp

— WPXI (@WPXI) October 27, 2018
As is always the case in these sorts of scenarios, there is more we don't know than what we do know and anything that is being reported without official confirmation should be taken with a grain of salt. That being said, it seems clear from the reports that this shooter was motivated by anti-semitism and appears to be part of the extreme alt-right that has taken hold on websites such as Reddit and others.
Further updates as warranted. You can also follow the Twitter feeds of KDKA and WPXI for updates, as well as mine since the weather appears to be keeping me inside today,
Update: CNN is now reporting ten dead:
Ten people were killed in a shooting Saturday morning at the Tree of Life synagogue in Pittsburgh, according to Curt Conrad, chief of staff for Pittsburgh City Councilman Corey O'Connor.

The suspect has been identified as Robert Bowers, 46, law enforcement officials told CNN.

The gunman made anti-Semitic statements during the shooting, a law enforcement official said.

Social media postings targeting Jews that are believed to have come from Bowers are a focus of the investigation, a federal law enforcement official told CNN.

Shortly before the shooting, in an account on the Gab social media platform that authorities are investigating, the suspect is believed to have posted he "can't sit by and watch my people get slaughtered. Screw your optics, I'm going in."

The Gab account has frequent anti-Semitic postings.

Four police officers were among six people injured in the shooting, Pittsburgh Public Safety Director Wendell D. Hissrich said.
"It's a very horrific crime scene," Hissrich said at a brief press conference. "It's one of the worst I've seen."

• A law enforcement source told CNN investigators believe social media postings on the Gab account belong to Bowers. The language on the account matches the suspected motivation behind the shootings, the source said.

• In a statement, Gab disavowed "all acts of terrorism and violence" and said its mission was to defend free expression and individual liberty online for all people." After being alerted to the suspect's profile on the platform, Gab said it backed up the data, suspended the account and contacted the FBI.

• The officers' injuries aren't considered life-threatening, but the other two people injured are critical, Hissrich said. Both of those victims have been taken to trauma centers. A law enforcement official earlier told CNN at least 12 people have been shot.

• The shooter was also taken to a hospital, Hissrich told reporters. Conrad, the chief of staff for a councilman, previously told CNN the shooter surrendered and was taken to Mercy Hospital.

• "There appears to be no active threat to the community," Hissrich said.
There is a police briefing scheduled for 4:00 p.m. this afternoon, at which point we're likely to get more information.
Update #2: It is now being reported that there are eleven dead and six injured. Four of the six injured are police officers, two of whom are patrol officers injured who were among the first on the scene and the other two are members of the SWAT team that entered the synagogue to capture the suspect:
Update: Authorities say 11 people were killed at the synagogue in Pittsburgh. pic.twitter.com/dhYBevF9On

— Brian Stelter (@brianstelter) October 27, 2018
Allegheny County Director of Public Safety Wendell Hissrich: 11 people were killed, none of which were children, 6 were injured, including the 4 police officers. The number of injured does not include the shooter.

— Jake Tapper (@jaketapper) October 27, 2018