Attractive Female Real Estate Agents Sell Houses For More Money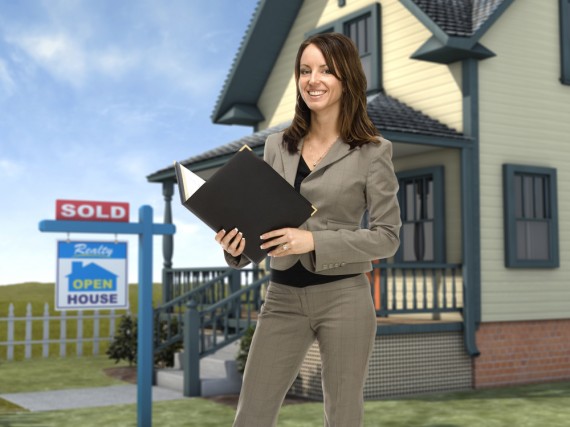 Apparently, there is no end to the things that social scientists will research:
Research published last month finds that the personal characteristics of real estate agents matter to house prices and the length of time a house is on the market, even after controlling for the quality of the house.

In their analysis the researchers control for age of the property, size of the house, number of bedrooms, number of bathrooms, location of the home and, as controls for quality, whether or not the house has hardwood flooring, brick siding and granite countertops.

It turns out having a male agent is bad for the selling price of a house. Both male listing agents (those acting on behalf of the seller) and male selling agents (those acting on behalf of the buyer) are associated with lower house prices than their female counterparts. The gender of the agent, however, has no effect on how long a house is on the market.

Being attractive, for both listing and selling agents, is associated with higher final sale price for a house, with the effect on house prices of having an attractive listing agent is about twice as large as that of an attractive selling agent.

Where homeowners lose out on having an attractive listing agent, however, is in having their house on the market for longer. The attractiveness of the selling agent has no effect on length of time on the market (which makes sense since, presumably, the characteristics of the buyer's agent only matter when the house is finally sold).

Attractive agents don't necessarily earn more annually than less attractive agents. The houses they sell go for a higher price, but they sell fewer houses than do less attractive agents (presumably because each house is on the market for longer).
So, if you're looking to put your house on the market, proceed accordingly I suppose.
H/T Andrew Sullivan
Female Real Estate Agent image via Shutterstock