Back to School
Your humble host is making a career move.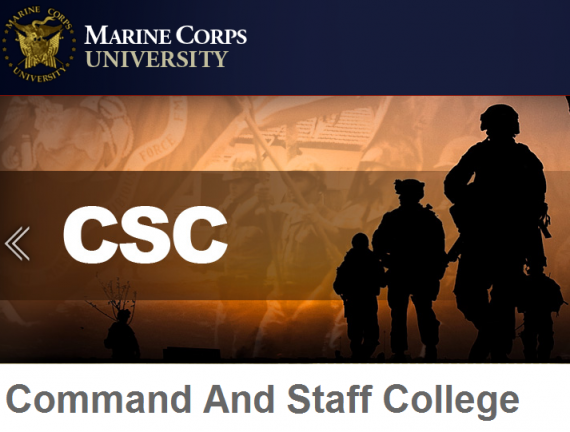 After nearly six years as managing editor of the Atlantic Council, I will be moving on to become an associate professor of strategic studies at the Marine Corps Command and Staff College on August 26th. I'll be teaching graduate level national security courses to Marine majors, their sister service and allied equivalents, and civilian intelligence and foreign policy professionals.
The Council has exploded in size and impact over my tenure here, growing from a permanent staff of 17 when I arrived to well over 100, thanks to the leadership of its president and CEO, Fred Kempe, and a really outstanding team that he's built. I'll continue to remain affiliated with the Council as a nonresident senior fellow in the Brent Scowcroft Center for International Security.
After more than a decade outside academia, I'm excited to be returning to the classroom and, especially, to help shape the future leadership of America's armed forces. Additionally, I'll be happy to get back to specialized research and focus on defense issues rather than the more generalist role I've had in recent years.
In terms of OTB, not much should change as a result of this move, my fourth job change since launching the site. Marine Corps University values academic freedom and I'm free to continue giving my unvarnished analysis of current events, including military affairs, so long as I make it clear I'm not speaking for the government.
I'm making this announcement now rather than just waiting until the transition has occurred in the interests of full disclosure. Inevitably, the move is beginning to shape my reading interests and my thinking on events in subtle ways. I'll change my byline and whatnot once the move has actually occurred.