Backlash Against Boss Who Raised Minimum Salary
Gravity announced a minimum annual salary of $70,000. Almost everyone is unhappy.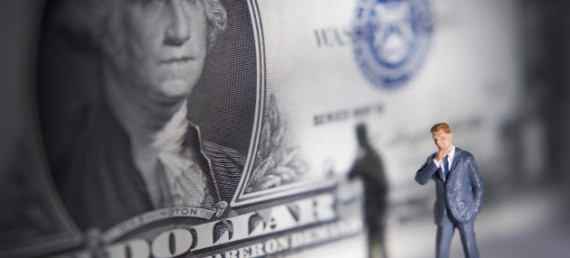 Dan Price announced that he'd pay a middle class salary to all his employees. His clients, customers, and even the employees themselves are unhappy.
NYT ("A Company Copes With Backlash Against the Raise That Roared")
[A] few customers, dismayed by what they viewed as a political statement, withdrew their business. Others, anticipating a fee increase — despite repeated assurances to the contrary — also left. While dozens of new clients, inspired by Mr. Price's announcement, were signing up, those accounts will not start paying off for at least another year. To handle the flood, he has already had to hire a dozen additional employees — now at a significantly higher cost — and is struggling to figure out whether more are needed without knowing for certain how long the bonanza will last.

Two of Mr. Price's most valued employees quit, spurred in part by their view that it was unfair to double the pay of some new hires while the longest-serving staff members got small or no raises. Some friends and associates in Seattle's close-knit entrepreneurial network were also piqued that Mr. Price's action made them look stingy in front of their own employees.

[…]

Maisey McMaster was also one of the believers. Now 26, she joined the company five years ago and worked her way up to financial manager, putting in long hours that left little time for her husband and extended family. "There's a special culture," where people "work hard and play hard," she said. "I love everyone there."

She helped calculate whether the firm could afford to gradually raise everyone's salary to $70,000 over a three-year period, and was initially swept up in the excitement. But the more she thought about it, the more the details gnawed at her.

"He gave raises to people who have the least skills and are the least equipped to do the job, and the ones who were taking on the most didn't get much of a bump," she said. To her, a fairer proposal would have been to give smaller increases with the opportunity to earn a future raise with more experience.

A couple of days after the announcement, she decided to talk to Mr. Price.

"He treated me as if I was being selfish and only thinking about myself," she said. "That really hurt me. I was talking about not only me, but about everyone in my position."

Already approaching burnout from the relentless pace, she decided to quit.

[…]

The new pay scale also helped push Grant Moran, 29, Gravity's web developer, to leave. "I had a lot of mixed emotions," he said. His own salary was bumped up to $50,000 from $41,000 (the first stage of the raise), but the policy was nevertheless disconcerting. "Now the people who were just clocking in and out were making the same as me," he complained. "It shackles high performers to less motivated team members."

Mr. Moran also fretted that the extra money could over time become too enticing to give up, keeping him from his primary goal of further developing his web skills and moving to a digital company.

And the attention was vexing. "I was kind of uncomfortable and didn't like having my wage advertised so publicly and so blatantly," he said, echoing a sentiment of several Gravity staff members. "It changed perspectives and expectations of you, whether it's the amount you tip on a cup of coffee that day or family and friends now calling you for a loan."

Several employees who stayed, while exhilarated by the raises, say they now feel a lot of pressure. "Am I doing my job well enough to deserve this?" said Stephanie Brooks, 23, who joined Gravity as an administrative assistant two months before the wage increase. "I didn't earn it."
Price's decision to raise the salary floor to $70,000 over three years was well-intentioned. As the report notes, "he was influenced by research showing that this annual income could make an enormous difference in someone's emotional well-being by easing nagging financial stress." A raise from $50,000 to $70,000 is much bigger psychologically than one from $70,000 to $90,000 much less $150,000 to $170,000. Presuming the business model of the enterprise can support that level of pay for the lowest-level employees, then, it's a noble ideal.
As Gravity's experience shows, though, leveling can have negative spillover effects.  I've experienced it from both sides in my own career.
Back in the late 1990s, my co-blogger Steven Taylor and I both started together as assistant professors at what was then Troy State University making $30,000 a year. At convocation our second year, the university president announced that henceforth the minimum salary would be $38,000.  That was a huge raise! The problem, though, is that it wasn't coupled with a commensurate raise for the other academic ranks. Thus, we were suddenly making as much money as associate professors who'd been there for years. Ultimately, higher floors were set for associate and (full) professor ranks, too. Still, this meant that differentials for seniority disappeared. While I don't recall any huge backlash, there was significant grumbling and resentment.
When I arrived at the Atlantic Council, it was a very flat organization with a president/CEO, a vice president for external relations, five or so directors, five or so assistant directors, and a handful of clerical staff and unpaid interns. As managing editor, I at the director level.  A few months into my tenure, the president announced that, in order to provide advancement opportunities—there was essentially no way for an assistant director to become a director without leaving the organization—there would henceforth be two more vice presidents and an associate director level. Suddenly, two of my peers were superiors and two or three of the assistants were associates. While it was great for those being advanced—and ultimately great for the organization—it meant that most of us had actually moved down the pecking order. As the size of the organization exploded, that meant that those who once had solo offices suddenly had shared offices or cubicles. An attempt to raise morale had the opposite effect during the long transition. Over time, as people moved on and new people came in, the new structure was beneficial in that there was indeed more opportunity. In the interim, though, people resented differential treatment of former peers.
At my current organization, the pay structure mirrors that of the civil service system, with grades and "steps." Our grades and steps—and thus our paycheck down to the penny—are public information. The system has been the same as long as I've been there and there's not a ton of kvetching about pay differentials.  Even there, though, there are some weird disparities with some assistant professors a few years out of grad school making as much or more money as full professors with 25 years in the profession and people who came in with similar experience at the same time making considerably different salaries. Like elsewhere in academia, these disparities are essentially permanent as salaries have their own inertia.
As the Gravity experience and my own suggest, then, while the actual salaries people make are quite important, people naturally pay a lot of attention to comparative salaries. A boost to a middle class salary from a subsistence one is a life changer, whereas incremental differences above that have decreasing economic and psychological utility. And yet people will naturally resent the hell out of someone less experienced, less qualified, and less valuable being given a raise that makes them peers. Paying low level employees a respectable wage is absolutely the right thing to do if it's economically feasible. But managers also need to pay attention to pay differentials, ensuring that higher performing and more qualified employees are given commensurately higher pay to recognize their differential contributions tot he company.