Biden Condemns Russian 'Genocide'
Whether deliberate or another 'gaffe,' he's likely right.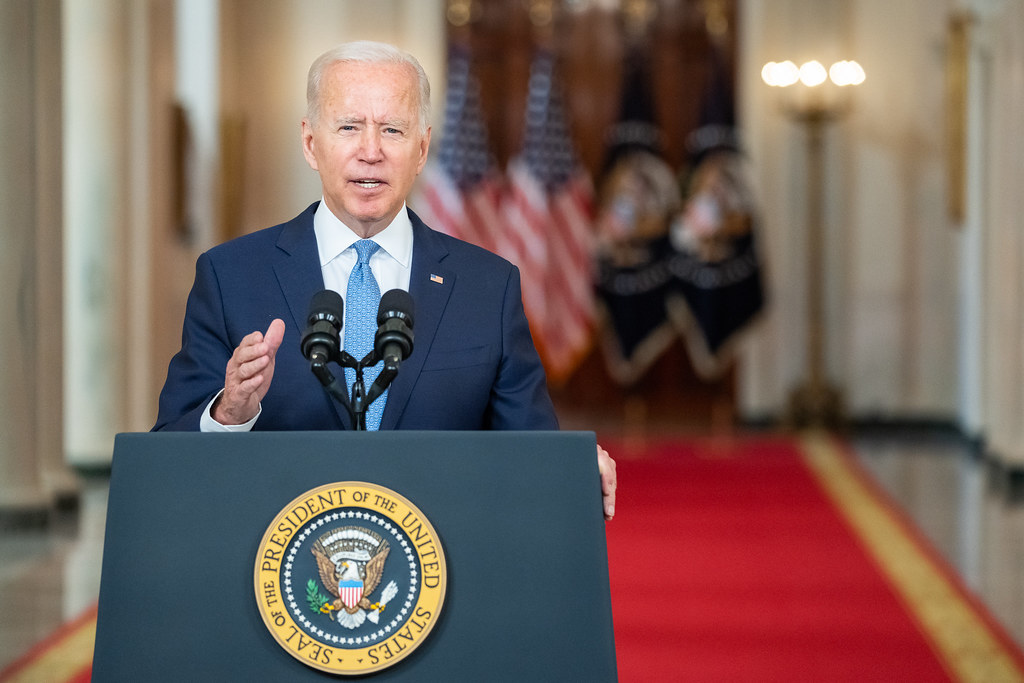 WaPo ("Biden calls Russia's war in Ukraine a 'genocide'"):
President Biden on Tuesday referred to Russia as committing a "genocide" in Ukraine, a significant escalation of the president's rhetoric and a notable shift that comes as U.S. officials have avoided using the term, which suggests an effort to wipe out all or part of a specific group.

Biden's initial comment came at an event in Menlo, Iowa, where he was decrying the effects of Russian President Vladimir Putin's invasion of Ukraine on the higher prices Americans are paying for gas and food.

"Your family budget, your ability to fill up your tank, none of it should hinge on whether a dictator declares war and commits genocide a half a world away," Biden said.

He later told reporters he intentionally used the word genocide in his speech, though he added that he would "let the lawyers decide internationally whether or not it qualifies." But he said, "It sure seems that way to me."

The United Nations defines genocide as "acts committed with intent to destroy, in whole or in part, a national, ethnical, racial or religious group."

Biden suggested that is exactly what Russia is doing as it commits atrocities in Ukraine, including what evidence suggests was a slaughter of unarmed civilians in the town of Bucha. The president described Russia's actions as going far beyond a military campaign against an adversary, saying it is rather an organized effort to erase Ukraine's identity as an independent nation.

"It's become clearer and clearer that Putin is trying to wipe out the idea of being Ukrainian," Biden said. "The evidence is mounting. It looks different than last week. More evidence is coming out literally of the horrible things that the Russians have done in Ukraine."
As with his earlier declaration that Putin is a war criminal and call for regime change, his assessment is surely correct but diplomatically unhelpful. "Genocide," in particular, comes with legal obligations that can't easily be ignored.
Zack Beauchamp expands on this at Vox:
The charge of "genocide" is uniquely powerful in international public opinion, owing to the memory of World War II and the Holocaust. Nowhere is this more true than Germany, the country that also will play the most important role in determining whether to impose painful new sanctions on Russia's oil and gas sector.

And if a genocide really is occurring in Ukraine, it matters for the victims to document it and show the world — and then, after the fighting, identify ways to hold at least some of the perpetrators accountable.
For this reason—and because the legal bar for qualifying as "genocide" is high—experts disagree as to whether it qualifies. Thus far, most are keeping their powder dry and simply condemning "war crimes."
Still, given that there's no foreseeable way out of this crisis that leaves Putin in power, it may ultimately prove worth calling a spade a spade in this case. We're already actively pursuing a case in the Hague.
The Biden administration is vigorously debating how much the United States can or should assist an investigation into Russian atrocities in Ukraine by the International Criminal Court in The Hague, according to officials familiar with internal deliberations.

The Biden team strongly wants to see President Vladimir V. Putin of Russia and others in his military chain of command held to account. And many are said to consider the court — which was created by a global treaty two decades ago as a venue for prosecuting war crimes, crimes against humanity and genocide — the body most capable of achieving that.

But laws from 1999 and 2002, enacted by a Congress wary that the court might investigate Americans, limit the government's ability to provide support. And the United States has long objected to any exercise of jurisdiction by the court over citizens of countries that are not part of the treaty that created it — like the United States, but also Russia.

The internal debate, described by senior administration officials and others familiar with the matter on the condition of anonymity, has been partly shaped by a previously undisclosed 2010 memo by the Justice Department's Office of Legal Counsel. Obtained by The New York Times, the memo interprets the scope and limits of permissible cooperation with the court.

The discussions have also been marked by Pentagon opposition to softening the U.S. stance, even as congressional Republicans, long skeptics of the court, have signaled openness to finding a way to help it bring Russian officials to justice.

For now, officials said, the primary focus has been on compiling evidence of apparent war crimes that are still unfolding — both the details of particular killings and intelligence that President Biden's national security adviser, Jake Sullivan, asserted on Sunday indicates a high-level plan to brutalize the civilian population into terrorized subjugation.

"This was something that was planned," he said on ABC's "This Week," adding, "Make no mistake, the larger issue of broad-scale war crimes and atrocities in Ukraine lies at the feet of the Kremlin and lies at the feet of the Russian president."
As I've noted many times before, it's exceedingly unlikely Putin and other top Russian officials will ever see the inside of a jail cell.