Biden: Democrats Have Reached a Deal
$1.75 trillion ain't $3.5 trillion but it's something.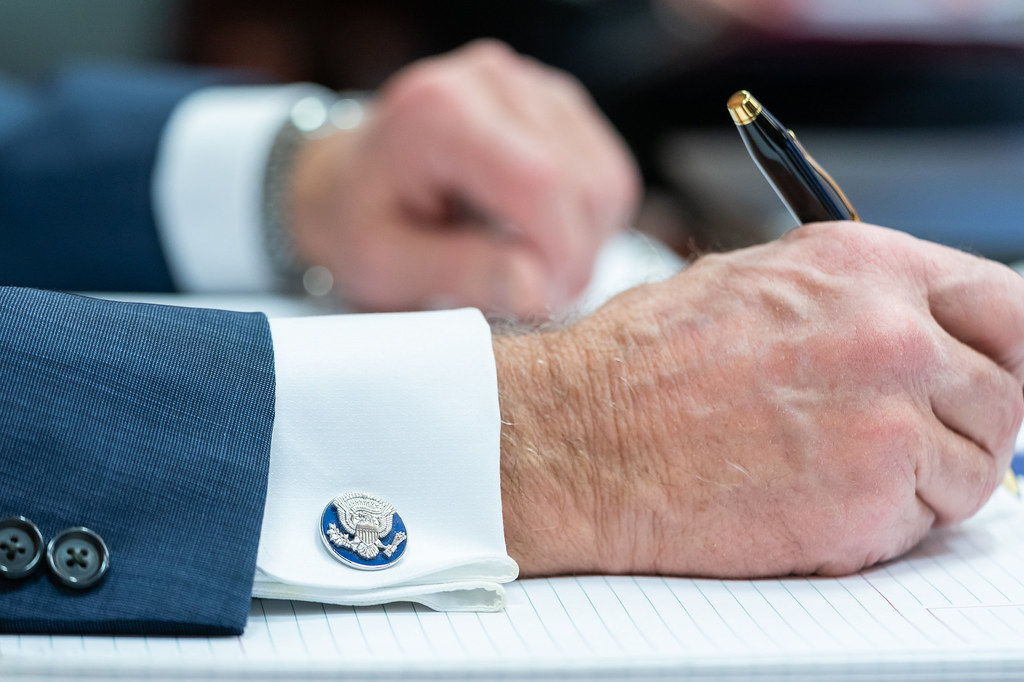 BBC sent out a Breaking News alert a few minutes ago reading, "President Biden says Democrats have reached agreement on a $1.75tn domestic spending plan, overcoming a rift in the party."
The related story ("Biden announces revamped $1.75 trillion social spending plan") is a bit less emphatic:
US President Joe Biden unveiled a revamped $1.75tn (£1.27tn) spending plan on Thursday, calling it a historic investment in the country's future.

"No one got everything they wanted, including me," he said, acknowledging the struggle within his party to reach consensus on a pair of landmark bills.

Narrow margins in Congress require nearly unanimous support from the Democrats for the bills to pass.

They include major investments in infrastructure, climate and childcare.

Mr Biden's Democratic party suggested this week that an agreement was on the horizon, ahead of Mr Biden's trip to Europe later on Thursday. President Biden will travel to Rome, the Vatican and later to Glasgow, Scotland for the United Nations climate conference, COP26.

But it remains to be seen whether Mr Biden has achieved the level of cooperation needed from within his party to move the spending plan forward.

This new proposal is thought to be a stripped-down version of the roughly $3.5tn social spending plan favoured by progressives.

Mr Biden was expected to use his Thursday morning meeting with House Democrats to convince progressives in the party that this new version is close enough to the original bill, and to persuade progressives in the House of Representative to pass a separate, $1tn infrastructure bill that has already passed in the Senate.

It's a delicate balance for Mr Biden, as he tries to appeal to his party's progressives – who say they need action on the social spending bill before passing infrastructure – and some moderates, for whom the infrastructure bill is priority. Others had concerns over the price tag of the original social spending bill.
I'll believe it's final when Joe Manchin and Kyrsten Sinema vote Aye but here's what's ostensibly agreed to:
$555bn aimed at fighting climate change, mainly through tax-incentives for renewable and low-emission sources of energy
$400bn for free and universal preschool for all 3- and 4-year-olds
$165bn to lower health care premiums for the nine million Americans covered through the Affordable Care Act – also known as Obamacare
$150bn to build one million affordable housing units
Granted, this is over a ten-year period and considerably less ambitious than advertised. But, again, that's what you get when you only have 48 votes in a 100-seat body for an ambitious package.