Biden Gains Ground in Battleground Polls
The latest Morning Consult numbers are more bad news for Trump.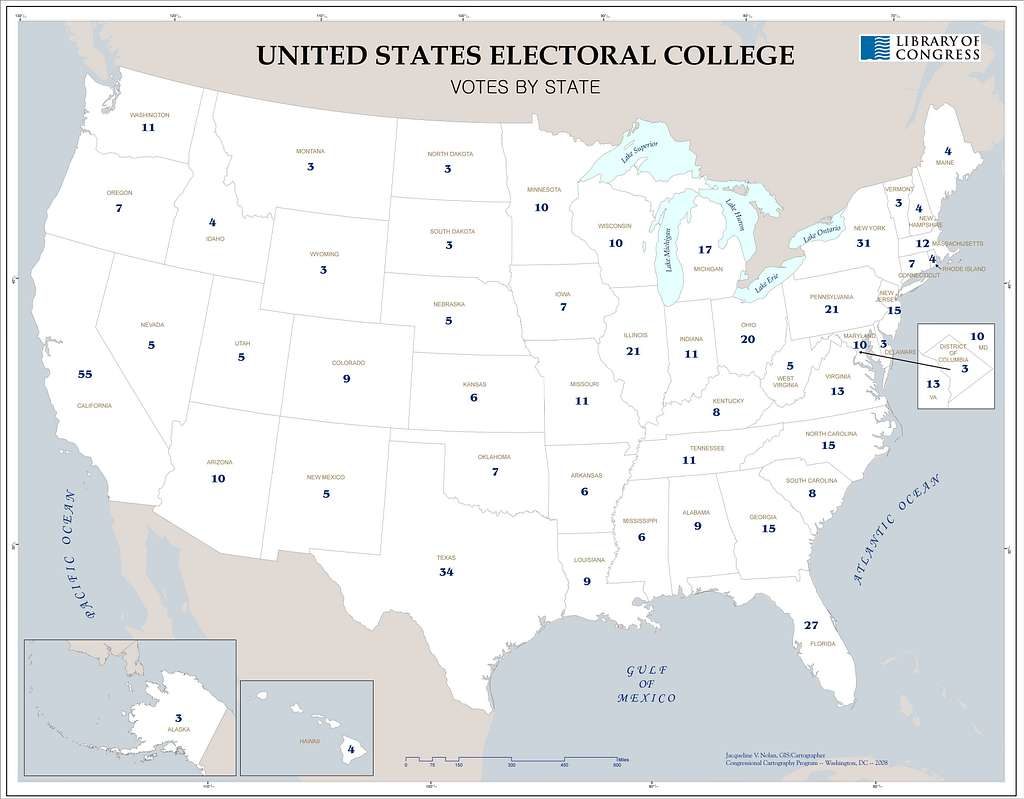 The newest batch of polling by Morning Consult of several key battleground states show substantial weakness for Trump in states that he won in 2016: Extensive New Battleground Polling Shows Biden Gaining Ground. In twelve key states, nine of which Trump won in 2016, he only leads in one (Ohio) and in tied another (NC). The rest are currently polling pro-Biden.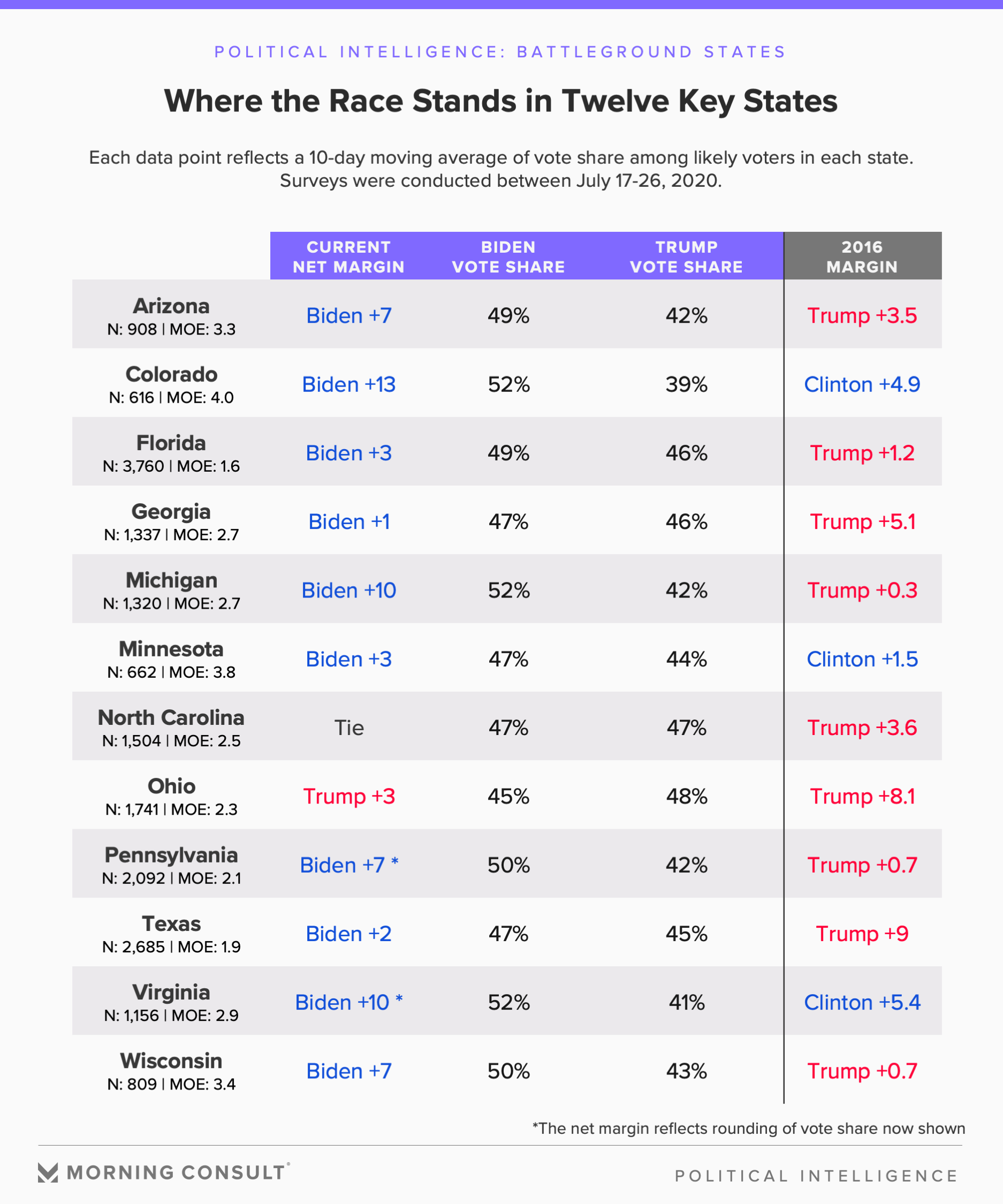 Even if we assume some tightening, which is likely, the numbers in Arizona, Michigan, Pennsylvania, and Wisconsin are especially striking. The Arizona number leaps out of me because it has a red state, and if Biden is up by 7 then that means the chances that the Democrats will take that Senate seat are solid. Of course, if Trump loses MI, PA, and WI his goose is almost certainly cooked regardless of any other dramatic outcomes.
It is worth noting that MI, PA, and WI are all showing Biden with at least 50% support.
I still cannot imagine Texas going blue, but the fact that it is close at all is quite striking and speaks to Trump's lack of popularity.
Speaking of which, the latest numbers from FiveThirtyEight show Trump's popularity at its lowest point since February of 2019: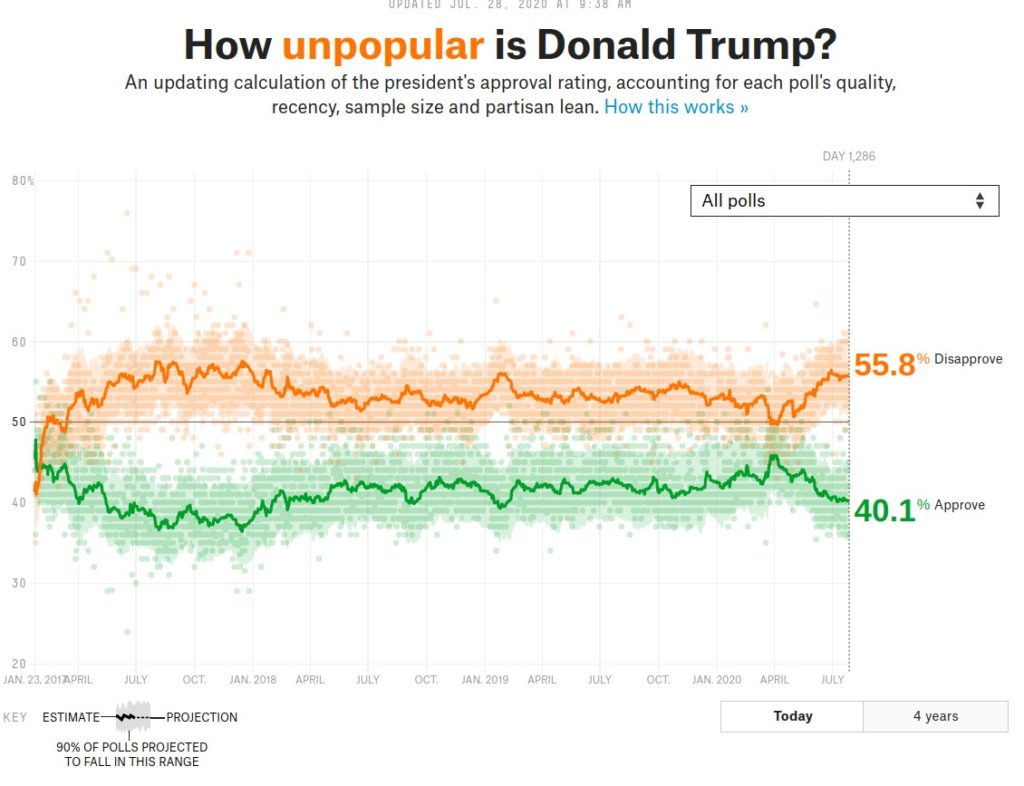 It is hard to win re-election, even with the Electoral College, when one's popularity if 40.1% and 55.8% of the population does not approve of your job performance. Indeed, if those numbers were to actually reflect the popular vote, the EC would be irrelevant.
He also near peak disapproval, 57.2%, back in late 2017.
All obvious caveats apply: it is still July and the pandemic is going to influence voter behavior. Still, there is little doubt that one would rather be in Biden's position at the moment, rather than Trump's.