Biden Staffers Fired for Marijuana Use?
Credulous reports notwithstanding, there's more to the story.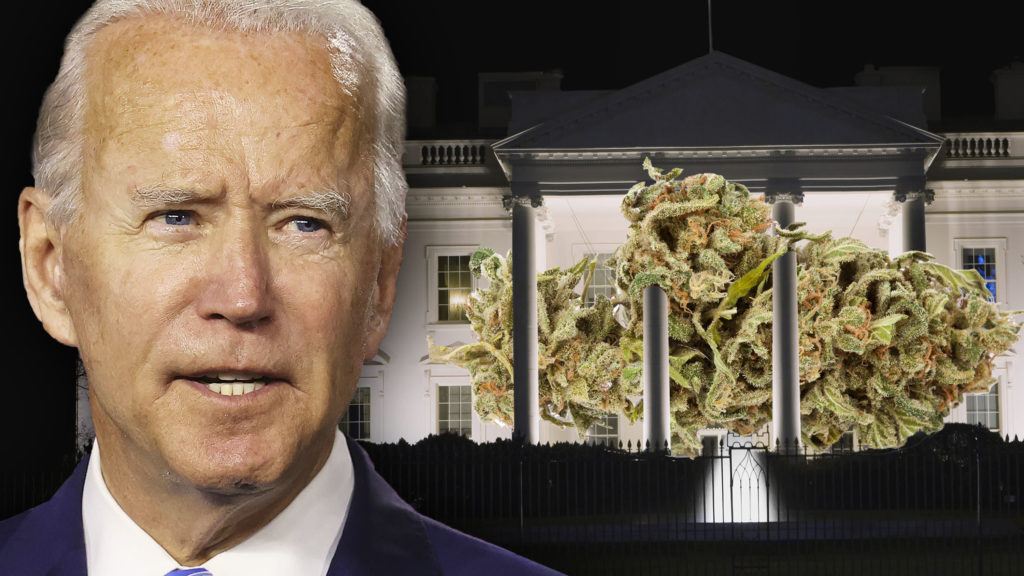 Outlets on the left and right alike are blasting the Biden administration for firing staffers for admitting to smoking pot. There's almost certainly something else going on, though.
I first saw the story early this morning through a retweet of a New York Post story ("Biden White House asks staffers to resign over past marijuana use: report"). Given the right-wing tabloid nature of the source, I was skeptical but a brief scan revealed that it was just a "re-reporting" of a Daily Beast exclusive ("Biden White House Sandbags Staffers, Sidelines Dozens for Pot Use").
Dozens of young White House staffers have been suspended, asked to resign, or placed in a remote work program due to past marijuana use, frustrating staffers who were pleased by initial indications from the Biden administration that recreational use of cannabis would not be immediately disqualifying for would-be personnel, according to three people familiar with the situation.

The policy has even affected staffers whose marijuana use was exclusive to one of the 14 states—and the District of Columbia—where cannabis is legal. Sources familiar with the matter also said a number of young staffers were either put on probation or canned because they revealed past marijuana use in an official document they filled out as part of the lengthy background check for a position in the Biden White House.

In some cases, staffers were informally told by transition higher-ups ahead of formally joining the administration that they would likely overlook some past marijuana use, only to be asked later to resign.

"There were one-on-one calls with individual affected staffers—rather, ex-staffers," one former White House staffer affected by the policy told The Daily Beast. "I was asked to resign."

"Nothing was ever explained" on the calls, they added, which were led by White House Director of Management and Administration Anne Filipic. "The policies were never explained, the threshold for what was excusable and what was inexcusable was never explained."

In response to this news story, White House press secretary Jen Psaki tweeted out on Friday an NBC News report from February stating that the Biden administration wouldn't automatically disqualify applicants if they admitted to past marijuana use. Psaki said of the hundreds of people hired in the administration, only five who had started working at the White House are "no longer employed as a result of this policy."
The inclusion of the Psaki tweet was appended after I first read the story, which I didn't blog about because it seemed unbelievable. That is, while I have no doubt that some number of staffers were disqualified during the vetting process, I simply don't believe the spin that they were told their past drug use would be excused and then had the rug pulled out from under them.
I don't recall seeing this disclaimer later in the piece upon first read:
Some of these dismissals, probations and remote work appointments could have potentially been a result of inconsistencies that came up during the background-check process, where a staffer could have, for example, misstated the last time they used marijuana. The effect of the policy, however, would be the same: The Biden White House would be punishing various staffers for violating thresholds of past cannabis use that would-be staffers didn't know about.
But that's just an absurd take. It's true that people smoking marijuana in a jurisdiction where it's legal to do so might not be aware that this could disqualify them for a security clearance. That was the rationale for the waiver. But if they lied about their history of drug use or other potentially-embarrassing conduct on their disclosures, that's pretty much automatically disqualifying for a security clearance, much less a top-level government post. And I strongly suspect that's what we're dealing with here.
CNN's version of the story ("White House staffers asked to resign or work remotely after revealing past marijuana use") hints that is is:
Five people are no longer employed at the White House, while additional staffers are working remotely. In many of the cases involving staffers who are no longer employed, additional security factors were in play, including for some hard drug use, the official said.

While marijuana use is legal in many states, it is still illegal on the federal level, which can present a hurdle in the federal security clearance process.

The White House underscored on Friday that it has eased some restrictions in its security clearance policy to be more lenient about employing individuals with a history of drug use.

[…]

In a statement to CNN, Psaki said: "While we will not get into individual cases, there were additional factors at play in many instances for the small number of individuals who were terminated."
One also suspects that Team Biden is bending over backwards to observe the security clearance verification process after the Trump administration so famously flouted it for numerous high-level officials. That's the right thing to do but it naturally comes at a cost.
Ideally, this will lead to much-needed reform of clearance and other vetting processes. It's high time we move the clearance process, in particular, out of the 1950s and bring it into sync with the realities of modern life.