Blogger Ethics And The Breitbart/Sherrod Story
There are some lessons for the blogosphere in this week's Andrew Breitbart dust-up.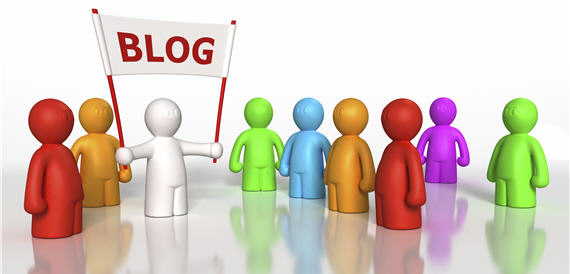 Several conservative bloggers are up in the air this morning over comments made on CNN by anchors Kyra Phillips and John Roberts, I'll let Newsbusters (a conservative media watchdog blog) tell the story:
Should there be a "gatekeeper" regulating internet bloggers? In the aftermath of the Shirley Sherrod incident, that's what CNN promoted on July 23.

Anchors Kyra Phillips and John Roberts discussed the "mixed blessing of the internet," and agreed that there should be a crackdown on anonymous bloggers who disparage others on the internet.

"There are so many great things that the internet does and has to offer, but at the same time, Kyra, as you know, there is this dark side," Roberts said. "Imagine what would have happened if we hadn't taken a look at what happened with Shirley Sherrod and plumbed the depths further and found out that what had been posted on the internet was not in fact reflective of what she said."

But Phillips replied that the mainstream media "can't always do that."

"There's going to have be a point in time where these people have to be held accountable," Phillips said. "How about all these bloggers that blog anonymously? They say rotten things about people and they're actually given credibility, which is crazy. They're a bunch of cowards, they're just people seeking attention."

Phillips demanded to know what Andrew Keen thought needed to be done. Keen, author of "The Cult of the Amateur: How Today's Internet is Killing Our Culture," who suggested that there needs to be an internet "gatekeeper," had been interviewed by Roberts and quoted in the segment.

"Well what Andrew talked about with me was this idea of a gatekeeper but there are huge first amendment rights that come into play here – freedom of speech and all that. And he said the people who need to be the gatekeepers are the media to check into these stories," said Roberts.

Phillips wanted to go even further, asking if "there's going to come a point where something's going to have to be done legally" about anonymous bloggers.

"There has to be some point where there's some accountability. And companies, especially in the media have to stop giving these anonymous bloggers credit," she said.
Video:
Predictably, several conservative bloggers have taken this conversation as evidence that these CNN want the government to come in and police those dangerous bloggers. Now, while there is plenty in the Phillips-Roberts exchange to criticize, I think they make a few good points, and that this entire affair that started with Andrew Brietbart publishing an out-of-context video with a misleading interpretation of what was said raises issues that every political blogger should give some thought to.
First, there's the issue of anonymous blogging. There's nothing wrong with the idea in principle — after all, anonymous political advocacy, has a long history in England and the United States — but it becomes a problem if someone is hiding behind an pseudonym and using it to launch attacks against others, be they politicians or private parties like Shirley Sherrod. The opportunities for libel in such situations are quite obvious, and when Phillips talks about something having to be done "legally," I think this is what she's referring to; you shouldn't be able to anonymously slander people without having to pay the legal consequences for it. Better yet, avoid the legal consequences altogether, and don't say anything you wouldn't be willing to sign your real name to.
More importantly, though, the idea of a gatekeeper is being mis-interpreted. There are, or at least there are supposed to be, plenty of gatekeepers in the traditional media in the form of editors, part of whose job is supposed to be to question whether what a reporter whether brings to them is really news, or whether it's been researched thoroughly enough. A "gatekeeper" doesn't have to be a government entity, as Rick Moran noted in his post on the Breitbart affair, it could be anyone:
Perhaps it's not so much what Breitbart did but what he failed to do; explain the context of the video and give a reason why this edited snippet of tape about an incident that occurred 24 years ago is relevant to making his case. A more vigorous, less closed conservative media might have pushed those questions to the forefront, challenging their colleagues on the basis of fairness and transparency
There were some conservative bloggers — like Erick Erickson and Caleb Howe — who did this, but for a time it seemed like they were rather lonely voices in the wildnerness.
In other words, just because Andrew Brietbart publishes it (or just because it's published here at OTB) doesn't mean it should be accepted without question. In fact, nothing should be accepted without question.
Instead of merely repeating what everyone else says, bloggers need to do a better job of becoming gatekeepers, even when it comes to people on "their side."
Of course, the media itself needs to be a better gatekeeper in this regard as well. On Monday and Tuesday, several media outlets played the Breitbart tape of Shirley Sherrod over and over again without really questioning whether it was appropriate to do so. Admittedly, whether the tape was accurate or not, the story became news the minute the USDA fired Sherrod on Monday afternoon, however the speed with which Shirley Sherrod's reputation was dragged through the mud in just 48 hours should be of concern to the old and new media alike.
These are just two of the lessons that the new media world can learn from Andrew Breitbart's irresponsibility, I'll be watching to see if anything changes.