Bloomberg: Independent President "A Good Idea"
New York City Mayor Mike Bloomberg thinks a President independent of either political party would be a good idea. Is he right?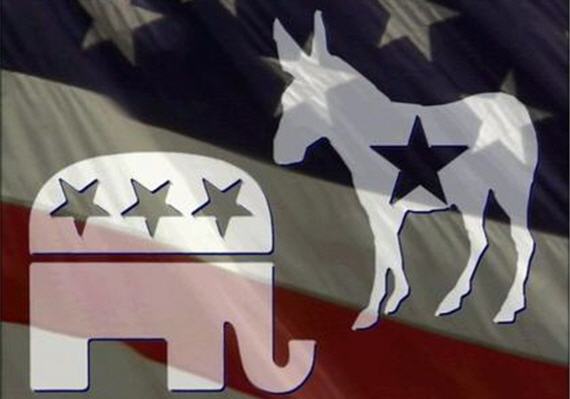 New York City Mayor Michael Bloomberg said during a forum at Harvard last night that a President not bound to either party would be a good thing:
NEW YORK — Mayor Michael Bloomberg, an independent who has considered running for president, declared Monday that an independent has a better chance at succeeding in the White House than a Republican or a Democrat.

The billionaire Democrat-turned-Republican-turned-independent mayor toyed with a third-party run in 2008 but ultimately abandoned the idea. He has said unequivocally he won't run in 2012, but during a forum at Harvard University on Monday he endorsed the idea of an independent in the White House.

"I think actually a third-party candidate could run the government easier than a partisan political president because the partisan political president – yeah he's got half the votes, but he can't get the others – whereas the guy in the middle may very well be able to get enough across the aisle," Bloomberg said.
Leaving aside the merits, or (mostly) lack thereof, of Bloomberg himself running for President, Bloomberg's general idea of a President not tied to either political party trying to deal with a Congress dominated by Republicans and Democrats strikes me as rather unrealistic.
For one thing, it would be next to impossible for such a President to get anything resembling his agenda through a Congress dominated by people who owe him nothing and have no loyalty to him. Instead of just taking it from one side, an "independent" President would be taking it from both sides, thus making it highly unlikely that he'd be able govern without allying himself in some respect with one party or the other.
Of course, if we ever did have an independent President it would mean that there had been a tectonic shift in American politics. We would have "independent" Members of Congress, Senators unaffiliated with either party. In short, a system unlike anything we have now. That's why all this talk about an independent candidate in 2012 is so much nonsense. The most such a candidate could do is force the election into the House of Representatives by denying either major party candidate a majority in the Electoral College. That, of course, would mean that the party who controlled the House would end up picking the President, and it's not too hard to figure out how that might happen.
Even if an independent President were a good idea as Bloomberg suggests, then, it's not something that is going to happen unless things change very drastically.