Booze Math: How Much Do Alcoholics Drink?
Experts say 80% of all alcohol sales go to people with drinking problems. The mathematics of that are staggering.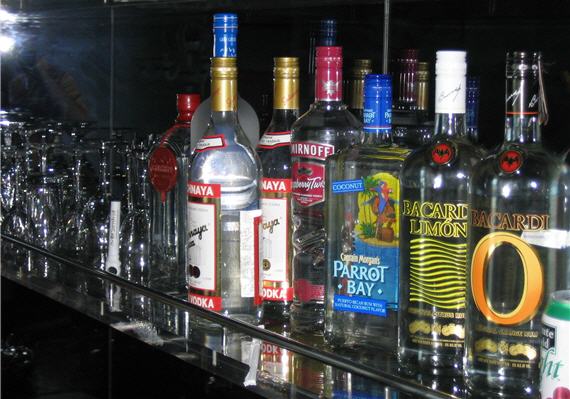 Reihan Salam points me to a July LAT op-ed from Mark Kleiman persuasively arguing that California's Prop 19, which would legalize marijuana, might be a good idea but is in violation of both Federal and international law.    Kleiman argues that legalization should be done, instead, through the Dutch method which allows "front door" sales to customers but still criminalizes "back door" mass production or, better yet, simply allow people to grow their own for personal use.
While that's all interesting, this is what jumped out at me:
The alcohol industry, for example, gets 80% of its income from people with drinking problems.
That's a shocking statistic. Kleiman is a legitimate expert on the subject (as a scholar, not an abuser, I should add!) and I take as a given that this is therefore the best estimate available.   But it seems hard to swallow.
According to the CDC, some 61.5% of Americans are current drinkers and 14.6% are former drinkers, and only 23.9% are lifetime abstainers. These figures have varied very slightly since 1997.  Furthermore, the "current drinker" levels are actually substantially higher for those under 54, with a huge dropoff after age 75.   So, most of us drink alcohol.
Then again, apparently only 50% are "current regular drinkers," those who claim to have had "at least 12 drinks in the past year."  Another 14% are "current infrequent drinkers," having had 1-11 drinks in the past year.  (Yes, there's a small discrepancy in the totals.  We may be looking at different years.  All these are CDC data.)
I'm not finding reliable data on the rate of alcohol abuse.  That's not shocking.  Advocacy groups have a strong incentive to over-dramatize the problem and government survey data will be skewed the other way, as many won't admit to problem drinking.  And there's no hard and fast definition.   But I've seen a 4% figure a couple of times on reputable sites, so let's go with that as a reasonable guestimate.
To get to mere parity,  the 4% who are abusive drinkers would have to buy 15.375 times as much booze per capita as the 61.5% who are drinkers.  More, actually, since the abusers are part of the larger group.   To get to 80-20, they'd have to buy, what, 61 times as much?  And that's assigning all "current drinkers" the same amount.   But only 50% are drinking enough to even bother making a trip to the liquor store!
Further, one would imagine that those who drink for the primary purpose of getting drunk would go for rail quality booze, right?  The Seagrams "bumpy" gin or off-brand vodka, whiskey, and rum — that sort of thing?   You wouldn't think you'd spring for 18-year-old single malts if your intent is to get so hammered you don't remember what you drank.   Decent booze is twice as expensive as the rotgut and the top shelf stuff can be ten times more costly without even going for the exotic bottles.
So, even at twice the price, that means abusive drinkers are consuming 120 times the volume of alcohol as normal drinkers?