Breaking: Country Polarized
And Biden approval down.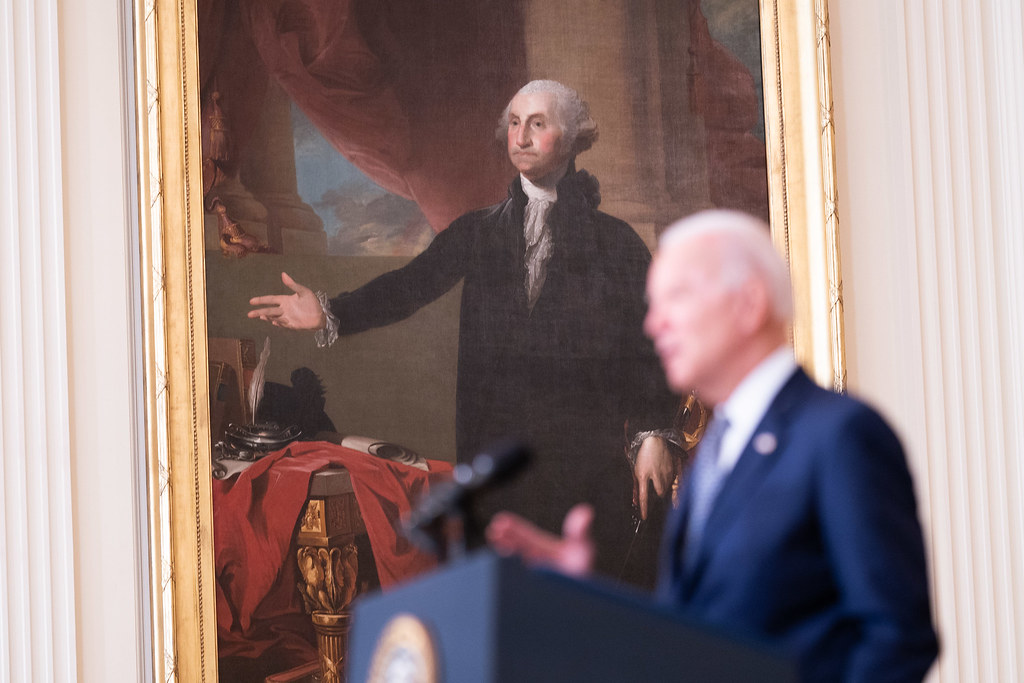 Gallup has the numbers, which will not be a surprise to anyone who has been paying attention: Biden Year One Approval Ratings Subpar, Extremely Polarized.
During his first year in office, an average of 48.9% of Americans approved of the job President Joe Biden was doing. Biden's job approval ratings started relatively strong at 57%, but by September had plunged to 43%. A new Gallup poll finds 40% of U.S. adults approving of the job he is doing, his lowest to date.

Among post-World War II presidents elected to their first term, only Donald Trump had a lower first-year average rating, at 38.4%. Bill Clinton's first-year average was similar to Biden's, but all other first-year presidents averaged 57% or better.
The piece has a table with the relevant historical data.
It should be no surprise that the current president is in a similar boat to the previous one: we are in an era of sharp partisan polarization wherein the baseline should be to assume that at best over 40% of respondents will not approve of the sitting president simply because of partisan positioning. Throw in a continuing pandemic, with a number of social and economic implications (not the least of which being significant inflation), and a subpar approval is hardly a surprise.
After all, the approval rating is a combination of measuring general partisanship and a proxy for how people feel things are going in the country. If we look via partisan ID, we see that everyone is less satisfied, but that the shift in GOP approval is less the mover of the overall numbers (after all, 89% of them disapproved a year ago). There has been a not insubstantial decline from Democrats and a fairly decline from Independents.
The numbers show substantial polarization:
Biden's extremely low approval ratings from Republicans throughout 2021, and the extremely high ratings from Democrats, led to levels of political party polarization beyond any for a first-year president and only exceeded once previously in any presidential year.

On average during his first year as president, Biden averaged 91% approval among Democrats, 46% among independents and 8% among Republicans. The average 83-percentage-point Democratic-Republican gap exceeded that for prior first-year presidents by a significant margin.
I suspect this pattern will continue into the foreseeable future. Indeed, note recent history:
The last four presidential years — Trump's second through fourth and Biden's first — are the four most polarized in Gallup's polling history. The last seven presidential years — including Obama's last two years and Trump's first — rank among the nine most polarized presidential years, along with Obama and George W. Bush's fourth years, when both were seeking reelection.