Business, the GOP, and the Debt Ceiling
The GOP's debt ceiling stance appears to be making some in business uneasy.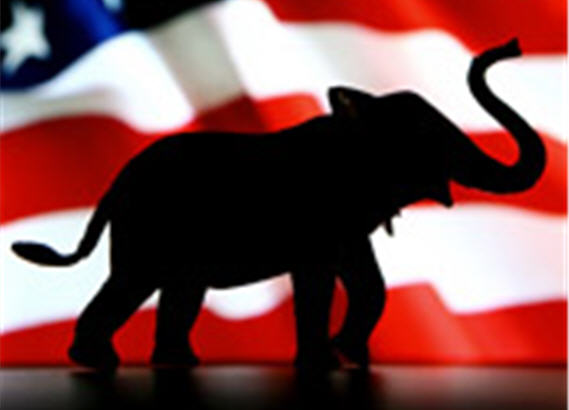 Via WaPo: Congress hears outcry from business lobby on debt ceiling and deficit
A sprawling coalition of Wall Street and Main Street business leaders sent an unmistakable message to lawmakers Tuesday: Enough squabbling. Get the debt ceiling raised.

The message, sent in a letter to President Obama and every member of Congress, puts pressure on GOP lawmakers, who have staked out an uncompromising stance against raising taxes in the partisan wrangling over the country's borrowing limit.

[…]

The letter, signed by hundreds of senior company executives and groups including the U.S. Chamber of Commerce and the Business Roundtable, said that "it is critical that the U.S. government not default in any way" and urges lawmakers "to put aside partisan differences and act in the nation's best interest."
The reason that I put the GOP in the title of this post is because while the letter above is addressed to Congress and the President, the collective actor of most significance (and the reason we are at an impasse) is the Republican caucus in the House. Further, interest groups like the Chamber of Commerce and the Business Roundtable are traditional GOP allies.
What this underscores yet again is that most people who understand the situation also understand that the debt ceiling has to be raised. The only people who seem not to understand this are a faction of ideologues in the GOP, a gaggle of talk show hosts, and a smattering of bloggers and blog commenters. I have not seen a serious economist (regardless of philosophical predilections) or really anyone I would consider serious/informed about this topic who thinks otherwise. I suppose it is possible that commenters can conjure an outlier, but I have my doubts (not to mention likely disagreements over what constitutes serious and/or informed, I suppose).
I find all of this interesting as well because it seems to speak to a serious internal identity crisis within the GOP at the moment. The Republicans are allegedly the party of business, yet they have created uncertainty in the economy over their game of chicken and have now forced some of their allies to speak publically. Again: yes the letter is addressed to multiple actors, but the message is for the Republicans.
More from Steve Benen on this topic.