Cain on Success and Failure
If Cain wins the nomination, he has provided a whopper of a campaign slogan for the opposition.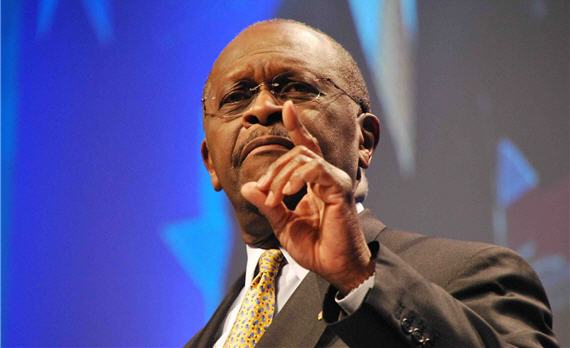 Last week, in response to Occupy Wall Street, Herman Cain said the following:
"Don't blame Wall Street, don't blame the big banks, if you don't have a job and you're not rich, blame yourself!" Cain said. "It is not a person's fault because they succeeded, it is a person's fault if they failed. And so this is why I don't understand these demonstrations and what is it that they're looking for."
Now, as per my post on the 53%, it is clear that this sentiment resonates with a significant portion of the population.  Further, it is part, after a fashion, of the American mythos:  i.e., hard work is always rewarded and that one can pull oneself by one's own bootstraps, etc.
Setting aside any issue of criticizing the statement, however, I have to wonder:  exactly how is the sentiment express above going to be helpful to a candidate in the context of a prolonged economic downturn?
I still consider the odds long that Cain can win the nomination, but if he does, I can see the commercials now:  "you don't have a job and you're not rich, blame yourself!"