Canada Breaks Diplomatic Relations With Iran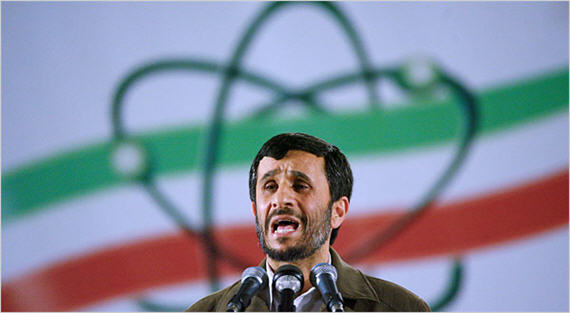 In a move that comes as a surprise only because it came seemingly without warning that there is anything wrong between the two nations, Canada has severed all diplomatic relations with Iran, closed its embassy, and ordered Iranian diplomats to leave the country:
(CNN) – Canada suspended relations with Iran and expelled the country's diplomats Friday, calling the country's regime "the most significant threat to global peace and security in the world today."

Iranian diplomats in Canada have five days to get out, Foreign Affairs Minister John Baird said Friday in a scathing statement. Canada's diplomatic staff has already left Iran, and Baird advised all Canadians to avoid travel to the country.

Among other things, Iran "refuses to comply with U.N. resolutions pertaining to its nuclear program; it routinely threatens the existence of Israel and engages in racist anti-Semitic rhetoric and incitement to genocide; it is among the world's worst violators of human rights; and it shelters and materially supports terrorist groups," Baird said.

He also called out the regime for providing military support to the regime of Syrian President Bashar al-Assad, who has been widely criticized in international circles for the government's bloody effort to suppress a rebellion.

"Moreover," Baird said, "the Iranian regime has shown blatant disregard for the Vienna Convention and its guarantee of protection for diplomatic personnel. Under the circumstances, Canada can no longer maintain a diplomatic presence in Iran. Our diplomats serve Canada as civilians, and their safety is our number one priority."
Those who are old enough will recall that, during the Iran Hostage Crisis, six American diplomats who had been able to escape the U.S. Embassy in Tehran on November 4, 1979 made their way to the Canadian Embassy where they were granted asylum. Some 2 1/2 months later, in what became popularly known as the "Canadian Caper" a joint operation between the Canadian Government and the CIA resulted in a secret flight in which the six Americans were able to leave Iran under the cover of phony Canadian diplomatic passports. I can still remember the good will this generated on the part of Americans toward Canada that lasted for a long time afterward.
If nothing else this is yet another nail in the coffin of Iran's international isolation. Whether it is an indication of something more to come I'll leave for others to speculate about.