Chair of House Subcommittee on Higher Education not a Fan of Student Loans
It would be nice if people in power would be a bit more introspective and thoughtful.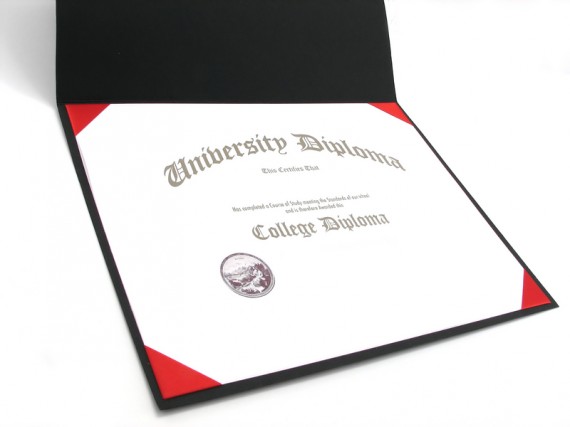 Via Representative Virginia Foxx (R-NC) on the G. Gordon Liddy Show this week:
FOXX: I went through school, I worked my way through, it took me seven years, I never borrowed a dime of money. He borrowed a little bit because we both were totally on our own when we went to college, totally. […] I have very little tolerance for people who tell me that they graduate with $200,000 of debt or even $80,000 of debt because there's no reason for that. We live in an opportunity society and people are forgetting that. I remind folks all the time that the Declaration of Independence says "life, liberty, and the pursuit of happiness." You don't have it dumped in your lap.
Now, on the one hand, I actually agree with some of these sentiments, insofar as it would be massively preferable for students to be able to work their way through school.  Not all options for college cost the same and it is true that students do not always take these factors into consideration.
It is also worth noting that the numbers she is citing are crazy high.  A recent study notes:
Forty percent of the people under 30 had outstanding student loans, and the average outstanding debt is $23,300. About 10 percent of borrowers owe more than $54,000 and 3 percent owe more than $100,000.
Of course, that's not chump change.*
However, her position strikes me as problematic insofar as it ignores the substantial problem of the cost in higher education, especially in recent decades, which have increasingly made it more likely that students would pursue loans as a means of obtaining their education.  She is likewise ignoring the degree to which young people see no other options but to acquire a college degree and so face tough choices.  These are things she should understand within her position as Chair of the House Subcommittee on Higher Education.
More to the point, the underlying comparison she makes is dubious.  To wit:  Representative Foxx  was born in 1943 and therefore she is talking about paying her way through school in early 1960s.   This is not comparable to the current era, as we have seen massive amount of inflation in this realm since the early to mid 1980s.
I cannot find data for costs in the 1960s, but one study (Lee and Clery 26) that compares the mid-1970s to the mid-2000s helps make the case:
The real price of attending a public four-year college has risen from $1,900 in 1976 to $4,700 in 2003. Community college tuition and fees more than doubled from $900 in 1976 to $1,900 in 2003.
Those are increases that make working one's way through school a tad harder now than then, yes?
In regards to the recent trends, see the followingfrom the Economist:
I know anecdotally that, tuition per quarter for the University of California system, in the mid-to-late 1980s (when I was in attendance) was steadily increasing each term and that it picked up speed into the early 1990s (when my sister was in attendance).  I don't recall the exact ratios, but there was a rather substantial increased from my first quarter to my last and there was no comparison between my first quarter and my sister's last some eight years later.
I can further note that I have seen tuition increase with regularity where I currently work and that those tuition increases have been directly linked to ongoing cuts by the state (although this has not been the only factor, to be fair).   These are factors that policymakers, such as Representative Foxx, ought to understand when making blithe pronouncements about their moral superiority to the youth of today.
Again:  I am a big fan of self reliance, but we also have to acknowledge that simplistic comparisons to the past are just that.  As one study noted regarding the increases in higher education costs:  "it is unlikely that public institutions can compensate for the reduction in state appropriation through internal resource reallocation other than by raising tuition and fees" (Zhang 2006: 16).
Along these lines, a SHEEO study noted (2008: 7):
Educational appropriations per FTE (defined to include state and local support for general higher education operations) fell to $6,204 in 2005 (2007 dollars), a 25-year low in inflation-adjusted terms.
And:
Tuition charges are the other primary source of revenue used to support public higher education (excluding research and independent operations). Net tuition revenue typically has increased faster when state and local revenue have failed to keep pace with enrollment growth and inflation.
(Emphasis mine).
This has taken place at the same time that things like Pell Grants have not keep pace with higher education inflation (see Lee and Clery, Figure 5).**  Likewise, states are facing increased demands to pay for prisons and Medicaid and universities are facing increased health care costs (and increased enrollments).  At a minimum we have to recognize that we have developed a system in which we expect a large number of high school graduates to go onto get college degrees at the same time we have cut spending to higher education.  It is a problematic model, to be sure.  Is it too much to ask that people who are in positions of power to acknowledge these complexities?
And yes, there are key debates to be had about how to fix these things, but we cannot pretend that 2012 is the same at 1963.
——
*This is an update to the original post.
**Indeed, Paul Ryan is hoping to substantially cut Pell Grants:  Pell Grants For Poor Students Lose $170 Billion In Ryan Budget
Works Cited
Lee, John and Sue Clery (2004).  Key Trends in Higher Education.  American Academic.
State Higher Education Executive Officers (SHEEO) (2008).  State Higher Education Finance FY 2007.
Zhang, Liang (2006)   Does Public Funding for Higher Education Matter?  Cornell University ILR School Working Paper.
See also:
Dougherty, Kevin (2004).  Financing Higher Education in the United States: Structure, Trends, and Issues.