Chauvin's Life in Prison
Don't believe everything you see on TV.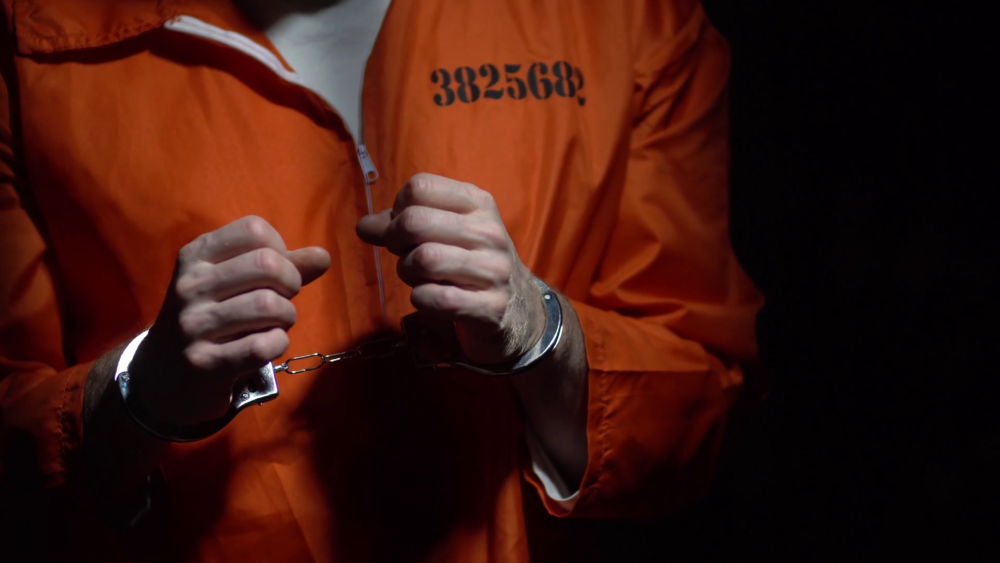 There was a lot of speculation in the comments here yesterday that Derek Chauvin's life is going to become nasty, brutish, and short as a police officer in prison. There were the usual rape fantasies and speculation that he'll need to seek protection from white supremacist gangs or be placed in solitary confinement given the nature of the crime for which he is infamous. This is all unlikely.
Leaving aside that no justice system, let alone in a civilized society, ought to condone rape, long-term solitary confinement, and other forms of torture, real-life American prisons aren't "Shawshank Redemption" or "Oz."
A Vice article from last December ("How Former Police Officers Are Treated in Prison") explains:
It's reasonable, then, to expect that a former police officer would not receive a glowing welcome on a typical prison wing. But what the more fanciful depictions of prison violence get wrong is that it's unlikely that ex-police would be put on a normal wing in the first place. There's a better chance they'd be placed on a separate wing, according to Neil "Sam" Samworth, a former guard and author of Strangeways: A Prisoner Officer's Story, a memoir about his time working in one of England's most notorious prisons.

"At the reception interview, prisoners are asked about the offence they committed and what their occupation was," Sam explains. "So unless someone lies, it will be flagged up that someone is an ex-police officer straight away. Normally, they would be put on protection, which means they wouldn't go to a normal wing."

"If I was a police officer," says Carl, "I'd be trying to get out of harm's way, and the best way to do that is to get put in with the sex offenders. People generally request to do that."

Being house among sex offenders wouldn't be many people's first choice, but does come with the benefit of not getting your head kicked in. "You don't tend to get as many assaults," says Sam.

If police officers didn't want to be put in with sex offenders, there is another option: the healthcare wing, which is essentially a hospital within the prison. "One copper we had at Strangeways was offered a job as a cleaner on the healthcare wing," says Sam. "That's an orderly job where you're out during the day, cleaning the showers and doing laundry, things like that." This policeman remained on the healthcare wing for the full three years he served, despite being in robust health. "It's quite a safe environment," says Sam. "There aren't many prisoners, it's very small, and a lot of people there are ill."

[…]

What about the idea, propagated by so many prison dramas, that people would tamper with your food? As with all these nightmarish tropes, in real prisons measures have been taken to prevent this kind of thing from happening – precisely because at one point they did.

"At Strangeways, the kitchens are located quite a long way from the wings," says Sam. "So when the food trolleys come over, the prisoners who work in the kitchens don't actually know where they're going. Prior to this, if they knew a food trolley was going to the Vulnerable Persons wing, then they might well interfere with that food."

Despite the damage that some inmates might like to inflict on police officers, Carl stresses that prisons generally aren't as violent as people think. "Jail isn't a tenth as violent as it's made out to be," he says. "People think it's all brutality, murder, heroin, Fred West. But people in there are there for non-violent crime. I met people in for really stupid shit, like stealing a packet of bacon to feed their kids, or not paying a fine."
Whether we should put people in prison for non-violent offenses, particularly minor ones, is a question for another time. Regardless, Chauvin is unlikely to put into "Gen Pop" and subject to abuse. Which, again, is good. No one should be.
Indeed, as CNN reports, "He is being held in a segregated unit."
Chauvin on Tuesday was taken to a state prison — the Minnesota Correctional Facility-Oak Park Heights — to await sentencing, Department of Corrections spokesperson Sarah Fitzgerald said.

The correctional facility is in Stillwater, about 25 miles east of downtown Minneapolis. There, he was placed in an administrative control unit – a housing unit that is separated from the general population, Fitzgerald said. "He is on 'administrative segregation' status for his safety," Fitzgerald wrote to CNN in an email. "Administrative segregation is used when someone's presence in the general population is a safety concern."
Presumably, he'll be moved to a permanent facility after sentencing. But, almost certainly, he'll be in some sort of protected custody. Which is as it should be.