Chick-Fil-A, Amazon.com, And Tolerating The Opinions Of Those Who Disagree With You
Sometimes, we just ought to accept the fact that people have disagreements when it comes to hot-button social issues.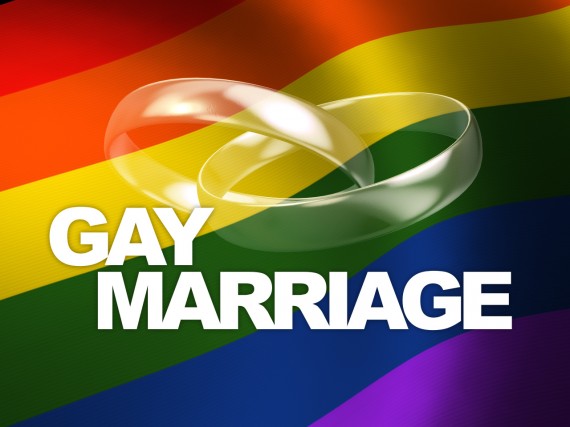 While Chicago Mayor Rahm Emanuel has backed down somewhat from his previous statements that Chick-fil-A isn't welcome in Chicago, the Chicago Alderman who originally came up with the idea is doubling down on his insistence that he will block the company from expanding into his war solely because of the position that its President takes on same-sex marriage:
Home Depot in the 2500 block of North Elston Avenue wants to sell a piece of its land so that a Chick-fil-A restaurant can open in the 1st Ward, where I am alderman. It would be the fast-food chain's first "stand-alone" Chicago restaurant. But to subdivide the land, the companies need my approval.

Initially, I had some traffic concerns with their plan. But then I heard the bigoted, homophobic comments by Chick-fil-A President Dan Cathy, who recently came out against same-sex marriage.

There are consequences for one's actions, statements and beliefs. Because of this man's ignorance, I will deny Chick-fil-A a permit to open a restaurant in my ward.

I've been in discussions with the company for the past nine months. Every time we met, I brought up my concerns that the company supported a homophobic agenda. My concerns were based on financial contributions made by WinShape Foundation, Chick-fil-A's charitable endeavor, to anti-gay groups. I was repeatedly told by company officials that "we (Chick-fil-A) are not political" and that the company "had no political agenda." Just recently, an attorney for the chain tried to convince me of Chick-fil-A's benevolence. During each meeting, I challenged the company to change its ways. Although I thought we had made some progress, Cathy's anti-gay comments made it abundantly clear what the company's true stance is toward equal rights.

In an interview with the Biblical Recorder, he was asked about the company's fervent support of the traditional family. "Well, guilty as charged," he said. "We are very much supportive of the family — the biblical definition of the family unit. We are a family-owned business, a family-led business, and we are married to our first wives. We give God thanks for that."

Obviously, Cathy has the right to believe, say and give money to whatever cause he wants. But my belief in equality is resolute, and if I were to take the easy way out and turn a blind eye to his remarks, I would be turning my back on the principles I stand for.
Moreno has been joined by other politicians around the country eager to jump on this country and prove, well, prove that they're better than the rest of us. San Francisco's Mayor noted that the closest Chick-Fil-A to his city was 40 miles away and warned them not to come any closer. Washington, D.C. Mayor Vincent Gray said the chain wasn't welcome in the nation's capital and referred to it as "hate chicken." Boston Mayor Tom Menino was on the record even before Moreno was, but subsequently backed down when he realized that he had no legal authority to keep Chick-fil-A out of Boston. Remarkably, the voice of sanity in all of this has been New York City Mayor Mike Bloomberg, who has become infamous for Nanny State rules of his own:
As mayors around the country — including Boston's, Chicago's and San Francisco's — are backing efforts to keep the fast food chain out of their cities due to the company's president, Dan Cathy, spending millions to push back against gay marriage, Mr. Bloomberg said it's "a bad idea and it's not going to happen" on John Gambling's radio show this morning.

"They're all friends but I disagree with them really strongly on this one," Mr. Bloomberg said of his mayoral colleagues. "You can't have a test for what the owners' personal views are before you decide to give a permit to do something in the city. You really don't want to ask political beliefs or religious beliefs before you issue a permit, that's just not government's job."

Mr. Bloomberg went on to argue that blocking a business based on their political beliefs opens a potential slippery slope where liberal cities block conservative establishments and vice versa with conservative cities.

"Freedom of speech — everybody's in favor of it as long as it's what they want to hear," he explained. "Well the only way that you have your freedom of speech is if you give other people freedom of speech. … This is just a bad idea and it's not going to happen in New York City."
Bloomberg is exactly right, and to see why one needs look no further than another news event this week about a corporate executive who donated money to a political cause. On Friday, we learned that Amazon founder Jeff Bezos and his wife had given $2.5 million to the campaign behind an effort to legalize same-sex marriage in Washington State, placing him on the exact opposite side of the issue from Chick-fil-A President Dan Cathy.  What if Virginia political leaders, who are very Republican and very opposed to same-sex marriage, decided that based on this news they would move to block the construction of the distribution centers that Amazon had announced they would be building in Virginia back in December? How, exactly, would that be different from what Moreno and the other political leaders who have spoken out about this issue have said about Chick-fil-A? It wouldn't, of course, because in both cases political leaders would be blocking businesses from their jurisdiction based solely on the political opinions of the owner of the company. In Virginia's case it would mean the loss of the jobs the distribution centers would provide, up to 1,350 jobs apparently, and in the case of Chicago, San Francisco, and the District, it means that the people who would have gone to work at Chick-fil-A won't have those jobs. All because some self-important politicians don't like what Dan Cathy said in an interview.
The ACLU, a strong supporter of a legal right to same-sex marriage, has spoken out against Moreno's comments as well: 
"The government can regulate discrimination in employment or against customers, but what the government cannot do is to punish someone for their words," said Adam Schwartz, senior attorney for the American Civil Liberties Union of Illinois. "When an alderman refuses to allow a business to open because its owner has expressed a viewpoint the government disagrees with, the government is practicing viewpoint discrimination."

The ACLU "strongly supports" same-sex marriage, Schwartz said, but noted that if a government can exclude a business for being against same-sex marriage, it can also exclude a business for being in support of same-sex marriage.

"But we also support the First Amendment," he said. "We don' think the government should exclude Chick-fil-A because of the anti-LGBT message. We believe this is clear cut."
They're correct, of course, but what about those who would advocate for private boycotts because off Cathy's comments or, conceivably, Bezos's contribution to then same-sex marriage campaign? As I've said before, individuals have every right to base their consumer choices on whatever reasoning they choose, and if they choose to base it upon politics then that is most certainly their right. However, I've personally never been comfortable with these kinds of boycotts and Rod Dreher, an Orthodox Christian, points out exactly what the problem with them is in sharing his thoughts regarding the Bezos donation:
Shockingly, a marriage traditionalist like me will continue to buy books from Amazon, and continue to use Microsoft Word for Mac to work on my own book. Why? Because I like their products and services. That, and I am a tolerant person, and I believe that same-sex marriage is an issue on which people can disagree without removing themselves from the company of decent people. Second, I know that my own ability to participate in social and economic life depends on commercial tolerance from others — a tolerance I can't expect to have if I don't extend.

(…)

Question to the room: Where do you draw the line on giving your trade to someone over a political issue? When I lived in NYC, there were a number of small businesses in my neighborhood owned by Arab Muslim immigrants. My guess is that their views on a number of things I cared about were rather the opposite of my own, but I still bought groceries from them. The only one I boycotted was a bodega in which I observed the owner laughing and smiling an hour after the 9/11 attacks. Didn't feel right after that to buy anything from him. Otherwise, though, I had no idea what the political and cultural views of these business owners was, and as long as they treated me with respect and sold things I wanted to buy at a fair price, I didn't care.

For me, the general boycott line comes in matters literally of life and death. I could see withholding my trade from a company that in some significant way funded abortion, but I can't think of a single instance in which I do that.
I'd say I pretty much feel the same about this as Dreher does. I disagree with Dan Cathy, but that doesn't strike me as a reason to not patronize Chick-fil-A. Then again, I'm not really a fanatic about the company either and haven't actually been there in months. The reasons for that, though, have nothing to do with politics, that's just my choice. Similarly, I'm glad to see Bezos put some money into the Washington State same-sex marriage campaign and I hope that drive succeeds. However, that's not going to cause me to patronize Amazon any more than I already do. Now, admittedly it would be pretty hard for me to shop at Amazon more than I already do, but I do so because of the selection, savings and service the company provides not because of Jeff Bezos's political beliefs.
Some will say that Chick-fil-A should be boycotted because Cathy is taking a position on the wrong side of a civil rights issue, but Andrew Sullivan makes an excellent point in that regard:
Intimidating a business because its chairman expresses his perfectly legitimate – if to me, misguided – views, should have absolutely nothing to do with a civil rights movement. Civil rights movements are about expanding freedom, including for those with whom we disagree. The impulse by some well-meaning heterosexual allies to ban or shut down or somehow use the power of the state to police thought in this way is simply anathema to what we ought to stand for. There is no contradiction between marriage equality and a robust defense of the rights of those who oppose marriage equality – including maximal religious freedom and maximal free speech. In fact, it is vital that we eschew such tactics, as they distract from a positive argument that has been solidly winning converts for two decades.

The point is that we all have to live together even while we passionately disagree. That toleration is the challenge of our time, and it goes both ways.

If we gays now try to suppress others' rights, we have become nothing less than what we have opposed for so long. And there's a worrying tendency – more pronounced on the right than left, but still potent on the far left – not simply to oppose the arguments of the other side in a cultural debate, but to delegitimize them as people of equal standing. But calling a bunch of good-faith people bigots and leveraging government power against them is, in my mind, no morally different than calling a bunch of people perverts and leveraging government power against them.
If Chick-fil-A were actively discriminating against homosexuals in service or hiring, then we'd be dealing with an entirely different situation. There's no evidence that they're doing that, though. All we're talking about here is the fact that Dan Cathy holds a view about same-sex marriage that about 50% of the people in the United States holds. Sullivan is right. Calling that bigotry is simply absurd, and calling for the power of government to be used against them is as much a form of tyranny as throwing them in jail for having the "wrong" opinions would be. Isn't it time we just accept that, on some issue, people have differing opinions rather than demonizing those that disagree with us?