Chris Christie: My Critics Don't Get It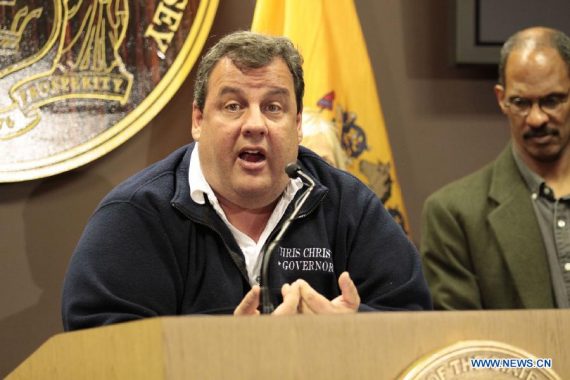 Chris Christie has responded to those on the right who have been critical of his praise for President Obama in the wake of Hurricane Sandy:
(Reuters) – New Jersey Governor Chris Christie defended his praise for President Barack Obama after superstorm Sandy, but said he would stick with his fellow Republicans and vote for Mitt Romney in Tuesday's election.

"I endorsed Mitt Romney 13 months ago because I thought he was the best guy for the job," Christie said on Sunday during a news conference, reaffirming his support for the Republican candidate.

But support for Romney does not mean that he cannot appreciate the "good job" that Obama did while responding to the historical storm that hit the U.S. Northeast last week, Christie said. Sandy knocked out power to some 2.4 million New Jersey residents.

Christie, a popular governor widely seen as a possible Republican presidential contender in 2016, had frustrated some in the Romney campaign who feared he had given what could be a critical boost to Obama, a Democrat.

"If the president of United States comes here, and he's willing to help my people, and he does it, then I'm gonna say nice things about him because he's earned it," Christie told Israel's Channel 2 television on Sunday, referring to Obama's pledge of federal aid to help New Jersey recover from the storm.

"Anybody who is upset in the Republican Party about this, they haven't been to New Jersey. Come see the destruction, come see the loss."
But for Hurricane Sandy, it's likely that Christie would've been out on the stump with other Romney surrogates in these final days and hours of the campaign. Instead, he's back home doing his job and not letting politics get in the way of what needs to be done for his state. The fact that there are people in the GOP criticizing him for it is a pretty sad indictment of our current state of affairs.