Chris Christie Still Has Reefer Madness
Chris Christie says he would ignore states that have legalized marijuana if he became President. Fortunately, he will most likely never be President.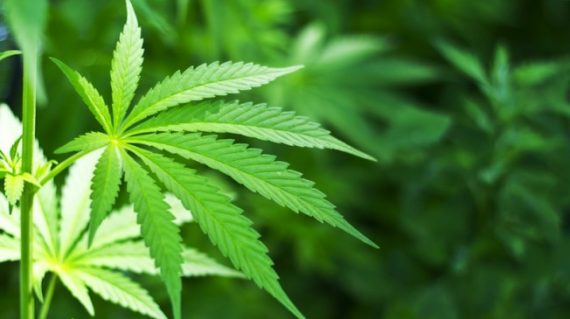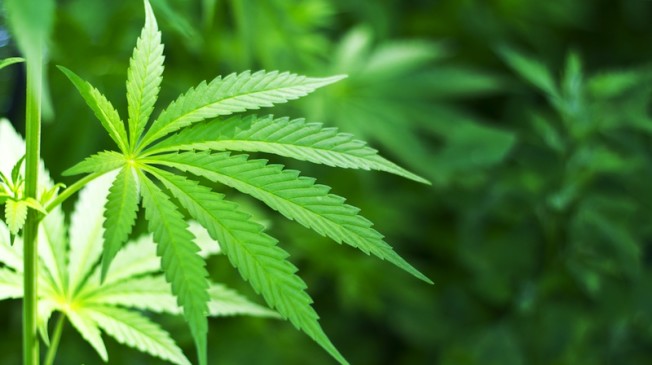 Chris Christie is telling states that have legalized or decriminalized marijuana that, if he's elected President, he'll use the full power of the Federal Government to crack down on them:
Residents in U.S. states that have legalized marijuana should toke up while they still can, New Jersey Governor Chris Christie said.

"If you're getting high in Colorado today, enjoy it," Christie, a Republican campaigning for the 2016 presidential nomination, said Tuesday during a town-hall meeting at the Salt Hill Pub in Newport, New Hampshire. "As of January 2017, I will enforce the federal laws."

At a time when a majority of Americans say recreational pot use should be legal, and four states have already made it so, Christie remains opposed. The former federal prosecutor said Democratic President Barack Obama has selectively chosen which laws to enforce.

(…)

The governor said he believes marijuana alters the brain and serves as a so-called gateway to the use of harder drugs. Pointing to his own administration of New Jersey's medical marijuana program that he opposes, he said elected officials can't unilaterally choose which statutes to enforce.

"That's lawlessness," he said. "If you want to change the marijuana laws, go ahead and change the national marijuana laws."
This isn't the first time that Christie has displayed an attitude that seems more appropriate for the 1950s era of movies like Reefer Madness than it does for an era when many Americans, and even many Republicans, believe that marijuana should be legalized or decriminalized. Christie has also been out of step with the even larger number of Americans who believe that marijuana should be legalized for medical purposes, and has used his power as Governor to make implementation of that state's medical marijuana as difficult as possible. In his speeches on the issue, Christie has fallen back on the largely fallacious argument that marijuana is a "gateway drug" to harder drugs such as cocaine and heroin. Christie's position on marijuana legalization on the state legal is also nothing new. Additionally, back in April Christie made very similar comments about how he believed the Federal Government should treat people living in states that have legalized or decriminalized marijuana. At that time, he essentially argued that Federal law in this area should trump state law even when a majority of a state's population has spoken in favor of legalization as they have in Washington, Colorado, Oregon, and Alaska.
Given the fact that Christie comes from the law enforcement background, and a Federal one at that, it is perhaps not surprising that he would take a position like this, but it's unclear exactly why he thinks a position like this would help in a race for the Republican nomination. The national surveys that have shown majority support for legalization of marijuana have also shown strong support for the idea among self-identified Republicans and conservatives, and even greater support for medical marijuana. Even many Republican politicians have advocated a less "law and order stance" on the issue in recent years. Most importantly, perhaps, polling has shown that most Republican voters believe that states that choose to legalize marijuana should be allowed to do so and that the Federal Government should not act in the manner that Christie is suggesting here. This is largely consistent with the support for federalism that has been a part of Republican ideology for some time now, and it's unclear why Christie would be taking a position that is so opposed to something that has been a central part of the Republican platform going back to the Reagan era.
Perhaps this is Christie's effort to get media traction prior to the upcoming debate amid a campaign atmosphere that is dominated by talk of Donald Trump. For the past month now, most of the other GOP candidates have had trouble getting anything in the way of national media attention given the fact that Trump is sucking up all the oxygen in the room. The closest anyone has come to getting through that din has been Mike Huckabee, who has gotten a lot of media attention in the last several days with his idiotic and offensive comments analogizing the Iran nuclear deal to the Holocaust. Even under that theory, though, it's unclear why Christie would choose this as a hill to die on. The only people who are going to care about what he said here are the people who either support legalization or support the idea that the states should be allowed to decide this issue for themselves. It may get him press, but it's not going to be good press. And that's why marijuana user in Colorado, Washington, Oregon, and Alaska probably don't really need to worry about Chris Christie being President.