Christiane Amanpour Out at 'This Week'?
Christiane Amanpour, who's losing audience share for ABC's "This Week" Sunday show, may be on her way back to CNN.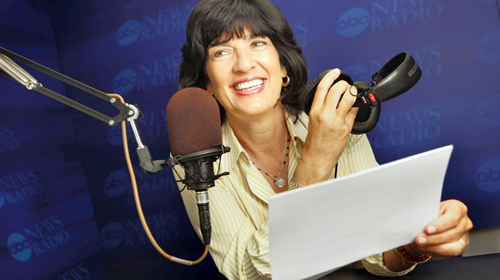 Christiane Amanpour, who's losing audience share for ABC's "This Week" Sunday show, may be on her way back to CNN.
New York Post ("Cold seat at 'This Week'"):
Christiane Amanpour may soon be giving up the anchor chair on ABC News' "This Week." Sources say network honchos are mulling who might replace the award-winning journalist, who has struggled in the ratings since she jumped from CNN to take the reins of the public affairs show in August 2010. "There are discussions of Amanpour's role changing to that of a global affairs anchor," a source said. Possible names to fill her seat include ABC's Jonathan Karl, Terry Moran, Matthew Dowd and Jake Tapper. "Good Morning America" anchor George Stephanopoulos, who hosted the show for eight years, may take back his role and "pull double duty" by hosting the morning show and the Sunday political talk show. Page Six first reported that Amanpour reconnected with Turner CEO Phil Kent over the summer about returning to CNN to cover international affairs. Sources said she's been "miserable" at ABC and clashed with network executives. Other sources say the DC bureau never warmed up to Amanpour, who was seen as an outsider, commuting to Washington every week to host the show. An ABC rep said, "Christiane is an incredibly valuable member of ABC News team."
As I noted when she made her debut last August, Amanpour has always seemed a strange choice for the gig. From its inception under the legendary David Brinkley in 1981, "This Week" was about US politics, combining brief interviews with various guests and culminating in a roundtable discussion featuring the host, George Will, and invited guests.
Amanpour is clearly disdainful of political chit-chat, preferring instead to focus on world affairs. Which would be fine, except that there's very little audience for that in the United States and that Fareed Zakaria and others are already filling that niche more than adequately.
During the transition period when Stephanopoulous was moving on the GMA (which I continue to think a giant mistake, despite it presumably being much more lucrative) several hosts auditioned for the role. Jake Tapper was easily my favorite.
via Don Surber and Glenn Reynolds