Clinton Email Scandal and Trump's Suitability for the Presidency
Donald Trump would be a horrible president. That doesn't justify Hillary Clinton's bad acts.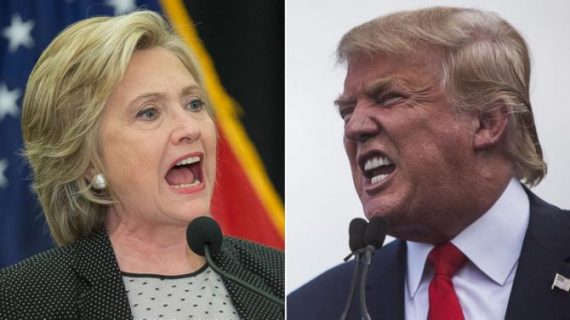 In my previous post, I contrasted Colin Powell's use of private email as Secretary of State with Hillary Clinton's.  Here, I want to address an argument that I've heard far less frequently but that's ultimately more important.  Bestselling author and frequent OTB commenter Michael Reynolds:
The interesting thing about running in a post-reality world against a pathological liar is that all accusations acquire equal weight – or lack thereof. So email is no different than Hillary's well-known lesbianism, murder, and I assume Brady ball-deflating etc…

If you can just make stuff up – Ted Cruz's father killing JFK, say – then how much weight does the boring email thing really carry?

This story is mostly of use to spineless Republicans looking for any rationalization to explain away their despicable embrace of a racist, misogynist buffoon. I'm sure a handful of Republicans – who were already going to grovel in the end – will latch onto it. But beyond that? Maybe, but I doubt it.
I've denounced Trump multiple times since he announced his candidacy and have all but ruled out voting for him. He is indeed despicable and misogynistic. Whether he's truly a racist, he's certainly gone out of his way to appeal to racists. While he's no doubt reasonably bright and has had notable successes in multiple ventures (along with some epic failures) he has indeed campaigned as a buffoon.
Were Joe Biden, John Kerry, or any number of other serious Democrats the presumptive nominee of the party, I would have already endorsed them.  I would probably vote for Bernie Sanders, with whom I disagree far more on public policy issues than I do with Clinton and whom I find to be something of a kook, over Trump. But the email scandal exemplifies why I simply can't bring myself to support Clinton. While she's decent and serious in many ways that Trump isn't, she's nonetheless also a very bad character.
I firmly believe either a President Donald Trump or a President Hillary Clinton would be bad for the country.  Neither of them have the character and temperament I want in that office. Because of his erratic nature and demonstrated unwillingness to moderate his speech or listen to experts, he's likely more dangerous than she is.  But Trump's being worse doesn't erase her sins or make them irrelevant.