Colin Powell Endorses Obama Again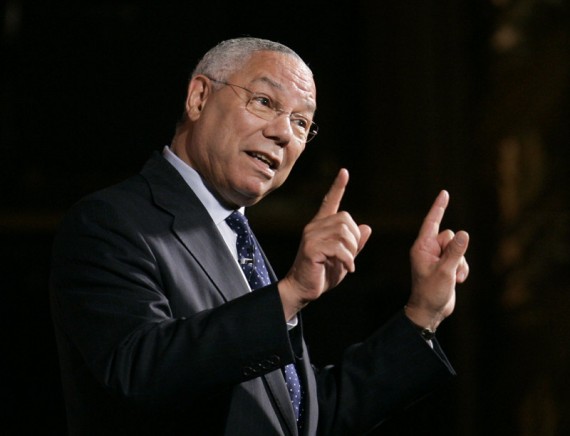 Four years ago, after telegraphing the possibility for months, Colin Powell endorsed Barack Obama for President. While the endorsement did get a lot of media coverage at the time, it's hard to say that it had a significant impact on the race given the fact that Obama already had a fairly clear lead in the polls at the time.  This time around, it was unclear what Powell was going to to do. Earlier this year, Powell said that he was "keeping his powder dry" and would decline to endorse anyone for the time being. Today, though, he came out in favor of the President again:
In an interview with CBS Thursday morning, former Secretary of State Colin Powell endorsed President Obama for a second term.

"When he took over, the country was in very, very difficult straits," Powell said. "Generally, we've come out of the dive and we're starting to gain altitude."

On foreign policy, Powell added, "the president got us out of one war, started to get us out of a second war and did not get us into any new wars." He added that he thought "the actions he has taken with respect to protecting us from terrorism have been very very solid."

As for Romney, Powell said, "Not only am I not comfortable with what Governor Romney is proposing for his economic plan, I have concerns about his views on foreign policy." He said that while Romney largely agreed with Obama on Iraq and Afghanistan in Monday's debate, at other points the Republican candidate has expressed "some very, very strong neo-conservative views."
Here's the video:
I'm not sure that Powell's endorsement means all that much, to be honest. As I noted above, it's unclear that the 2008 endorsement had any real impact on the race and, this time, an endorsement from Powell would have only been interesting if he ha reversed himself from his 2008 decision. It's also not surprising given the comments that Powell has made in the past about both Romney and Obama. I'm sure Powell's endorsement will get some news coverage today but it's likely to be a one day story at best.