Condoleeza Rice Backs Out As Rutgers Commencement Speaker After Protests
The right decision, or the triumph of mob rule?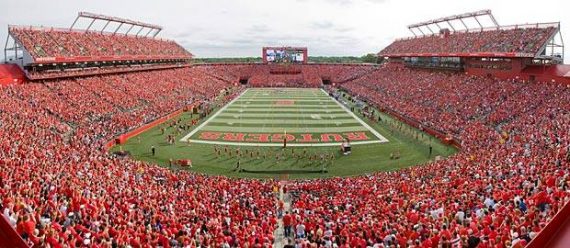 Former Secretary of State Condoleeza Rice has declined an invitation to speak at the upcoming Commencement at Rutgers University after certain student and faculty groups protested the invitation:
Former U.S. Secretary of State Condoleezza Rice backed out of giving Rutgers University's commencement speech today amid growing opposition among the school's students and faculty.

In a statement, Rice said she informed Rutgers President Robert Barchi that she has decided not to give the May 18 address.

"Commencement should be a time of joyous celebration for the graduates and their families. Rutgers' invitation to me to speak has become a distraction for the university community at this very special time," Rice said.

"I am honored to have served my country. I have defended America's belief in free speech and the exchange of ideas. These values are essential to the health of our democracy. But that is not what is at issue here," she said. "As a Professor for thirty years at Stanford University and as (its) former Provost and Chief academic officer, I understand and embrace the purpose of the commencement ceremony and I am simply unwilling to detract from it in any way."

Rice wished good luck to the Rutgers graduates.

About two hours later, Rutgers officials released their own statement.

"While Rutgers University stands fully behind the invitation to Dr. Rice to be our commencement speaker and receive an honorary degree, we respect the decision she made and clearly articulated in her statement this morning," Barchi said. "Now is the time to focus on our commencement, a day to celebrate the accomplishments and promising futures of our graduates. We look forward to joining them and their families on May 18, 2014."

Barchi said more details about the commencement will be announced in the coming days. Rutgers has two weeks to come up with a new commencement speaker.

Earlier this week, about 50 Rutgers students staged a sit-in inside the campus administration building to protest the selection of Rice to speak. She was scheduled to receive $35,000 for her speech and an honorary Rutgers doctoral degree.

The students called for Rutgers to disinvite Rice, echoing the sentiments of several campus faculty organizations that said the former U.S. Secretary of State was an inappropriate choice because of her involvement in the Bush administration's support of the Iraq War, waterboarding and other controversies.

Rutgers officials had declined to rescind their invitation to Rice, saying the university welcomes debate on controversial issues. Until today, Rice had remained silent about the growing protests.

Rutgers faculty members who opposed Rice's selection were scheduled to hold a "teach-in" on the New Brunswick campus Tuesday to discuss the controversy with students and the public.
Between undergraduates and graduate students, there some 55,000 students enrolled at Rutgers, so these 50 students represented an infinitesimally small portion of the Rutgers student body. The same goes for the faculty members who were objecting to Rice's selection as commencement speaker. Quite honestly, I doubt that most of the students who will be graduating from Rutgers on May 18th particularly care who the speaker ends up being. Indeed, unless you happen to be at a school that gets a commencement visit from the President of the United States or some prominent celebrity of one kind or another, the commencement speeches as most graduations are quickly forgotten. Personally, I can't remember at this point who spoke when I graduated Rutgers in 1990, and the only reason I remember who my Law School Commencement Speaker was is because, just about three months later, she was appointed to the Supreme Court by President Clinton. At the same time, though, had Rice spoken as scheduled, it's likely that his minority would have attempted to disrupt the proceedings with protests and demonstrations, so on some level I understand why Rice decided to back out. In the end, commencement isn't about the speaker, it's about the graduates and she likely deserves some credit for deciding that it would be best to potentially be the cause of disruption on their day.
At the same time, though, I cannot help but be disturbed just a little bit by what essentially amounts to mob rule to shout down speech at a university of all places. If there are any institutions where free and open debate ought to be encouraged and protected, it is on college campuses. Unfortunately, though, there have been far too many examples in recent years of pressure groups composed of students, faculty, or sometimes just outsiders who have tried to get so-called "offensive" ideas banned from campus, including from classrooms. This attitude existed when I was in college nearly 30 years ago, of course, but it seems to have gotten worse in recent years. This commencement flap at Rutgers, along with whatever protests students may have staged if Rice's speech had gone forward, are another example of that. Rice is controversial in some circles because she served as National Security Adviser and Secretary of State under President Bush, but she's hardly someone who should be considered such a pariah that she shouldn't be allowed to speak in public. Indeed, there is plenty about her life story that is admirable.  Thanks in no small part to voices of intolerance that seem completely out of place on a college campus, though, the graduates of Rutgers University, and their families, won't get to hear that story. That's unfortunate.