Congress Reaches Tentative Deal On Payroll Tax Cut, Unemployment Benefits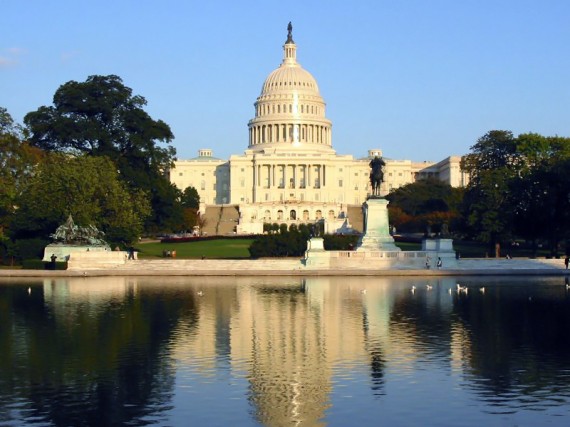 Don't count your chickens just yet, but it's beginning to look like Congress may have actually accomplished something:
Congressional negotiators reached a tentative deal Tuesday to extend a payroll tax holiday, unemployment benefits and Medicare payment rates for doctors, while finding more than $50 billion in cuts to reduce the effect on the federal deficit.

While President Obama and congressional leaders publicly jousted over the negotiations, senior Democrats and Republicans worked behind the scenes toward a compromise that would extend the tax and unemployment benefits through the year. A deal also would mean that doctors would not see a drop in rates paid by Medicare, according to senior aides in both parties.

Lawmakers and aides stressed that final details are still being ironed out — including which cuts would be used to finance the unemployment and Medicare provision — but they were optimistic that a broad deal would be announced Wednesday and approved by Friday. Republicans left a meeting Tuesday night in which House Speaker John A. Boehner (R-Ohio) and his leadership team outlined the emerging deal with few dissenters and several key supporters among the sometimes-volatile GOP freshman class.

"If everything holds as is, we'll be signing [the compromise] tomorrow," said Rep. Renee Elmers (R-N.C.), a freshman member of the House-Senate committee negotiating the measure. "It is a compromise. We knew we were going to have to compromise."

(…)

The major breakthrough in negotiations on the broader package came over the weekend when the lead Republican negotiator, Rep. David Camp (Mich.), informed his Democratic counterpart, Sen. Max Baucus (Mont.), that Republican leaders said they would agree to extend the tax holiday through the end of the year without requiring Democrats to offset the cost. Payroll withholdings, normally 6.2 percent, were lowered to 4.2 percent at the beginning of 2011 after the Obama White House negotiated a compromise tax plan with congressional Republicans.

The tax holiday, which is set to expire at the end of this month, saves the average worker more than $80 a month. Budget officials estimated that an additional 10-month extension would cost the Treasury about $100 billion.

Without the need to offset the extension, the Camp-Baucus talks had to result in only a little more than $50 billion in offsets to finance the jobless benefits and the Medicare provision. The task became much easier as the numerous budget showdowns of 2011 produced hundreds of billions of dollars in spending cuts intended for much broader deals that never came to fruition, thus giving Baucus and Camp a menu of options from which to find the savings.

On unemployment benefits, which will cost about $30 billion, Democrats were forced into a choice to hit the federal workforce: either another pay freeze or a requirement that workers contribute more to their pension plans. Late Tuesday, a senior Democratic aide suggested that Democrats preferred the increased pension contributions, something Obama has supported. Republicans sought more than $20 billion in savings on health-care programs, including a Medicare payment program to hospitals and a small fund for Obama's landmark health-care law, while Democrats refused any cuts that would reduce benefits for elderly patients in the health-care program.
Barring a last minute rebellion on one side or the other, this may actually be a done deal. Stay tuned.