Conservative Media Its Own Worst Enemy
Conservatives complaining about biased coverage from the liberal media should instead look in the mirror.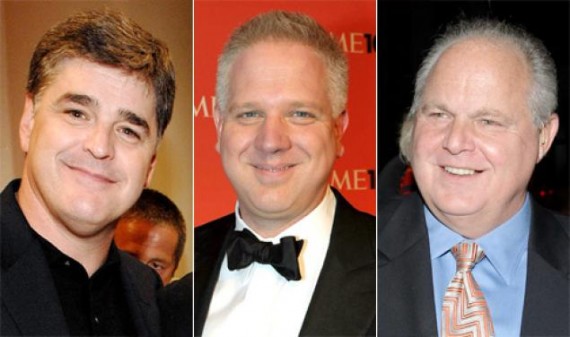 In "Why Does the Media Go Easy on Barack Obama?" Conor Friedersdorf says conservatives are wrong to attribute soft coverage to "liberal bias." Indeed, he argues, the mainstream press is harder hitting that their conservative counterparts on the most important issues.
On various subjects that ought to trigger automatic scrutiny from any adversarial press outlet, like apparent violations of federal law, actions that directly contradict a campaign promise, aggressive retaliation against whistleblowers, and unprecedented assertions of secrecy, establishment outlets like The New York Times, The New Yorker, and The Washington Post, along with avowedly liberal publications like Salon, Mother Jones, and The Guardian, did far more to uncover facts, raise awareness, and publish criticism of Obama than the conservative media.

[…]

But when it comes to holding President Obama accountable for those unusually consequential, unchecked acts, the conservative media is far inferior, partly because of the time it wastes on birtherism, Kenyan anti-colonialism, and a National Review contributor's theory that Obama is allied with our Islamist enemy in a "grand jihad" against America; but mostly because much of the conservative movement behaves as if the War on Terrorism confers unlimited power to spy without warrants, to violate the War Powers Resolution, to extra-judicially kill American citizens, and to treat even the legal justification for executive branch actions as if they're state secrets. On all those questions, they defer to the Obama Administration.

[…]

Many conservatives are ideologically committed to the proposition that the president should be almost totally unconstrained in the realm of foreign affairs. As a result, many of President Obama's most questionable behavior is ignored by the conservative press — and it is also ignored by the subset of the "establishment media" that uses partisan conflict to determine what to investigate, rather than making independent judgments about what is important to cover.

[…]

Relatedly, the particular challenges to President Obama's foreign policy that the right has attempted have often been ill-chosen. Never mind violating the War Powers Resolution, a secret kill list, and a war on whistleblowers. The conservative press wasted countless pixels on arguing that Obama doesn't really believe in American exceptionalism, accusing him of hating Israel, and insisting that he belongs to the Muslim Brotherhood. Even incidents like Fast and Furious or the killing in Benghazi, which merited investigation, were oversold from the beginning as if they were scandals that would bring down the Obama Administration in due course. As someone who is ready to think the worst of Obama's foreign policy and to expose every untoward aspect of it, I confess that I don't know what the right is hoping to get out of Benghazi.
I noted much of this in the months leading up to the November election. On foreign policy, especially, Obama was most vulnerable to attack from the left or from the paleocon right. Mitt Romney couldn't get any traction at all on extrajudicial killings, bypassing Congress on war powers, or interventionist zeal because he supported those policies; if anything, his criticism was that Obama wasn't pursuing them with sufficient vigor.
But Friedersdorf is surely right, too, that the Republican attacks were mostly on bizarre issues that were either concocted out of whole cloth or had zero traction with voters outside the Fox News cocoon. The birth certificate nonsense didn't dissuade people from voting for the relative unknown Barack Obama in 2008; why on earth did anyone think it would work against a popular sitting president? Fast and Furious was a genuine debacle, if one at best tangentially related to the Obama adminstration; but it was always presented in such absurdly conspiratorial tones as to undermine any damage. And, while there remain genuine questions about the Benghazi tragedy, the Republican response—including and perhaps especially that of nominee Mitt Romney—were so ham-handed and over-the-top as to be embarrassing.
The bottom line is that the conservative message machine is broken. Rather than putting the opposition on the defensive, it's been damaging the Republican brand.