Cory Booker Looks Headed For An Easy Win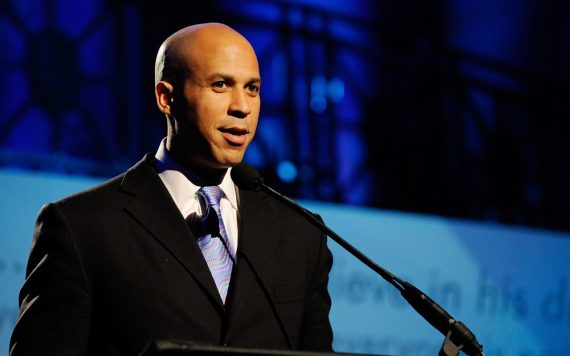 With one week to go before the primary in the New Jersey Senate race, Cory Booker looks to be headed to an easy win for the nomination, and a look ahead at October suggests he won't have much to worry about there either:
Newark Mayor Cory Booker likely can't be caught by his Democratic primary opponents in the final week of the New Jersey Senate special election.

According to a poll released Wednesday from the Quinnipiac University Polling Institute, Booker led the three other candidates with 54 percent among likely Democratic primary voters. Of the other three candidates, Rep. Frank Pallone Jr. took 17 percent, Rep. Rush D. Holt took 15 percent, and state Speaker Sheila Oliver took 5 percent.

Conservative activist Steve Lonegan held an even bigger lead in the poll of likely Republican primary voters, and he appears headed for a showdown with Booker.

The Democrat starts out with a big edge in this Democratic-leaning state. In the poll's general election matchup, Booker led Lonegan 54 percent to 29 percent.

"Unless the sky falls, Newark Mayor Cory Booker can start looking for a Washington apartment," Quinnipiac Polling Director Maurice Carroll said in a release. "He dominates both the Democratic primary and a general election against Steve Lonegan."
There's always an element on unpredictability in Special Election polling, especially for an election that will be held in the middle of August, given that its often difficult to determine who will turn out to vote. However, the polling models would  have to be way off in this particular case. So, barring a political earthquake of some kind you can start calling him Senator Booker.