Country First, Or Trump First? Republicans Face A Choice.
Republicans face a choice. Do they put their country first, or do they put their President first?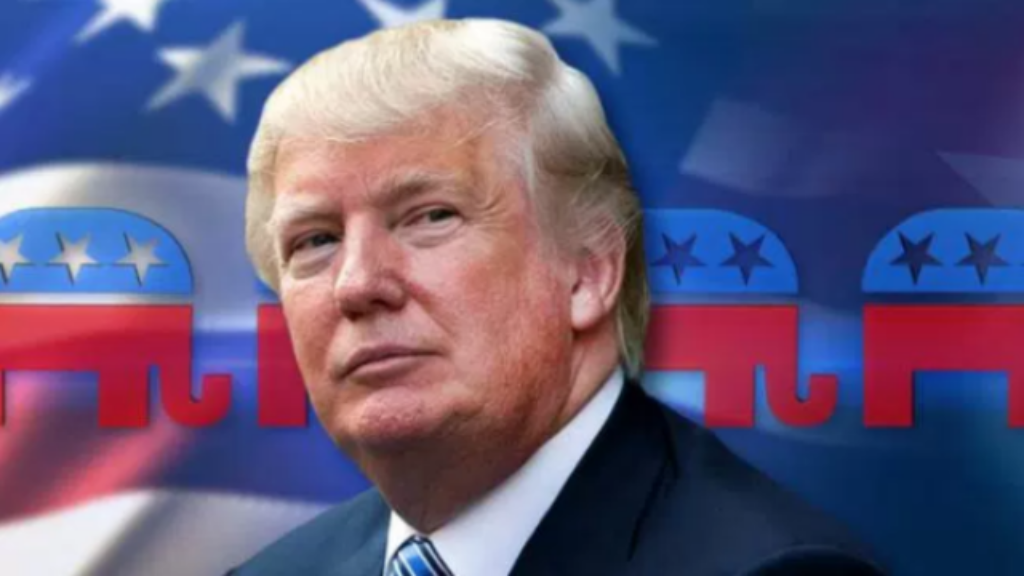 Washington Post columnist Max Boot, a former Republican who is now firmly implanted in the "Never Trump" camp, writes that the latest allegations against the President require Republicans to make the choice between their party and their country:
Soliciting anything of value from a foreign national to help a U.S. campaign is not just illegal; it is the Founding Fathers' nightmare. In Federalist 68, Alexander Hamilton called "cabal, intrigue, and corruption" the "most deadly adversaries of republican government," and warned that they "chiefly" emanate "from the desire in foreign powers to gain an improper ascendant in our councils." "How," he continued, "could they better gratify this, than by raising a creature of their own to the chief magistracy of the Union?"

How indeed. For much of U.S. history, this was a theoretical concern. Now it is horrifyingly real. A president elected with the help of one foreign power (Russia) is soliciting help from other foreign powers (not only Ukraine and China, but also Australia, Britain and Italy, among others) to win reelection. Any country that aids Trump can expect to be rewarded — with foreign aid (Ukraine), a more generous trade deal (China) or an invitation to rejoin the Group of Seven (Russia).

Republicans claim to revere the Founders and their "originalist" vision. Well, now they have a chance to prove it. With impeachment looming, they will have to choose between Hamilton and Trump — between a Founding Father who was alarmed by foreign meddling in our politics and a president who invites it.

(…)

Having previously claimed the "absolute right" to declare a national emergency, to pardon himself, to "do what I want with the Justice Department" and to share intelligence with Russia — Trump now claims the "absolute right" to suggest that "other Countries … help us out" to investigate "CORRUPTION," a code word for maligning his Democratic rival.

When a president claims an "absolute right" to act in furtherance of his self-interest at the expense of the public interest, democracy is imperiled. Trump says that impeachment — a constitutional process — constitutes a "coup." In truth, he is the one attempting a coup against the checks and balances of the Constitution.

Republicans in both houses will have to decide whether Trump's acts constitute grounds for impeachment. The odds are that almost all will betray the country rather than the president. So here is the bitter irony: The "Republican" Party has become a threat to republican governance.
This is a theme that I have hit upon myself many times over the course of the four years since Donald Trump became a candidate for President, most recently just this past Sunday. I have stated repeatedly in those posts that the Republican Party and those conservatives who have chosen to rally behind the President were facing a day of reckoning when they would have to make a choice between their party and their country, and that they would be judged by how they chose to respond to that choice, in the short-term by voters and in the longer term by history and by their own consciences. With impeachment and an eventual trial in the Senate now a seeming certainty, that day of reckoning is fast approaching for both Republicans on Capitol Hill and for rank-and-file members of the party.
As much as one likes to hope that there will be a sudden turnaround among Republicans and that Senators, in particular, will be willing to stand up against the President's obvious abuses of power and hold him accountable, we're still at the point where that is entirely unlikely. Whether it is because they actually believe what they're saying, which is certainly true in some cases, or because they have sold out because they are afraid of being primaried or being attacked by the President, most of the Republicans on Capitol Hill have made it clear where their loyalties lie.
In 2008, John McCain ran his General Election campaign on the slogan "Country First." While one can certainly say that McCain was far from a perfect candidate, Senator, or person, one can certainly say that this is an idea that he took seriously. Especially in a moment of crisis, it is essential that our representatives put the country first even if it comes at the expense of their own careers. With the exception of maybe a handful of people, the number of such persons is depressingly small. As a result, Republicans will become even further wed to Trump and his ideas, and they will eventually end up paying the price for it.