COVID and Reasonable Risk
A lot of America is simply over the pandemic, even if it isn't over us.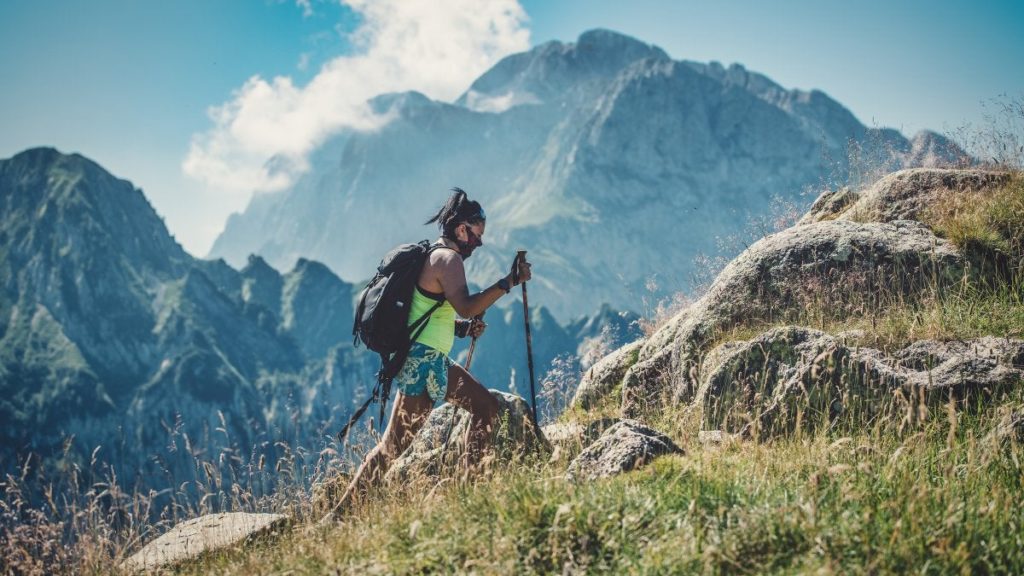 The Atlantic has published an essay by Matthew Walther, editor of The Lamp, a Catholic literary journal, and a contributing editor at the American Conservative, titled "Where I Live, No One Cares About COVID." For much of the piece, Walther comes off as a preening jerk.
[O]utside the world inhabited by the professional and managerial classes in a handful of major metropolitan areas, many, if not most, Americans are leading their lives as if COVID is over, and they have been for a long while.

In my part of rural southwest Michigan, and in similar communities throughout the country, this is true not despite but without any noticeable regard for cases; hospitalization statistics, which are always high this time of year without attracting much notice; or death reports. I don't mean to deny COVID's continuing presence. (For the purposes of this piece, I looked up the COVID data for my county and found that the seven-day average for positive tests is as high as it has ever been, and that 136 deaths have been attributed to the virus since June 2020.) What I wish to convey is that the virus simply does not factor into my calculations or those of my neighbors, who have been forgoing masks, tests (unless work imposes them, in which case they are shrugged off as the usual BS from human resources), and other tangible markers of COVID-19's existence for months—perhaps even longer.
In some sense, this is true of me at this point. But I'm a reasonably-healthy middle-aged man who has been vaccinated and boosted, who lives in a household whose members have done the same, and who works at a university where everyone is under a vaccine mandate and whose workforce has been all but fully vaccinated since April.
Walther seems not to have taken any precautions whatsoever, for himself or his children.
Indeed, in my case, when I say for a long while, I mean for nearly two years, from almost the very beginning. In 2020, I took part in two weddings, traveled extensively, took family vacations with my children, spent hundreds of hours in bars and restaurants, all without wearing a mask. This year my wife and I welcomed our fourth child. Over the course of her pregnancy, from the first phone call to the midwife a few months after getting a positive pregnancy test until after delivery, the subject of the virus was never raised by any health-care professional, including her doula, a dear friend from New York.

Meanwhile, our children, who have continued to attend their weekly homeschooling co-op since April 2020, have never donned masks, and they are distinctly uncomfortable on the rare occasions when they see them, for reasons that, until recently, child psychologists and other medical experts would have freely acknowledged. They have continued seeing friends and family, including their great-grandparents, on a weekly basis. As far as I can tell, they are dimly aware that "germs" are a remote cause of concern, but only our oldest, who is 6, has any recollection of the brief period last year when public Masses were suspended in our diocese and we spent Sunday mornings praying the rosary at home.
This just strikes me as deeply irresponsible. Yes, I'm aware that small children are at very low risk from COVID. But, low risk is not no risk. And, before vaccinations were widely available, he was also increasing the risk of anyone who was elderly or immunocompromised with whom he came into contact.
The CDC recommends that all adults get a booster shot; I do not know a single person who has received one. When I read headlines like "Here's Who May Need a Fourth COVID-19 Vaccine Dose," I find myself genuinely reeling. Wait, there are four of them now?
So, I've been boosted for nearly a month. My wife got boosted over the weekend. So have many of my colleagues. I'm not sure it's necessary for most of us. But the modest inconvenience associated with the side effects seems a reasonable burden to bear to help contain a pandemic that's still killing over a thousand Americans a day.
And in some senses my situation has always been more in line with the typical American's pandemic experience than that of someone in New York or Washington, D.C., or Los Angeles.

The best example of this fact, apart from the agita about holiday travel, is outdoor masking. Prescinding from the question of whether there was ever any meaningful evidence in favor of outdoor transmission, let me point out that until I found myself in Washington, D.C., on a work trip in March, I had never seen anyone wearing a mask outside. For someone who had never worn one in any situation, it was bizarre to find thousands of people indifferently donning these garments outdoors, including those walking alone or in pairs at night after leaving bars or restaurants where they had presumably taken them off.
So, I live in the DC area and, yes, I find it odd that people wear masks outdoors. Then again, downtown DC is pretty crowded and people walk a lot, so they come into close contact with hundreds of strangers a day. Outdoor masking may actually be a prudent safeguard in that setting in a way that it's not out here in the suburbs, much less rural America.
And Walther also has a point here:
I came away from this experience with the impression that, whatever their value, masks long ago transcended public health and became a symbol, not unlike in this house we believe signs or MAGA hats. This, no doubt, is why in my part of America, the only people one ever sees with masks are brooding teenagers seated alone in coffee shops, who seem to have adopted masks to set themselves apart from the reactionary banality of life in flyover country in the same way that I once scribbled anti-Bush slogans on T-shirts. The survival of such old-fashioned adolescent angst is, at any rate, deeply heartening.
There is doubtless a lot of performance art involved in masking rituals and the like. It might have existed, anyway, but the fact that former President Trump so politicized the virus certainly exacerbated the problem. Masking became as way of signaling that you're not one of THOSE PEOPLE.
As far as my wife and I are concerned, an atmosphere of parochialism hangs upon relentless adherence to CDC directives. By European standards, hand-wringing about masks in schools is as silly and absurdly risk-averse as the American medical establishment's insistence that pregnant women not drink coffee or wine. Indeed, there is something small-minded and puritanical and distinctly American about the whole business of obsessing over whether vaccinated teachers remove their face covering during a long school day. (When I read such things, I experience the same secondhand embarrassment I felt upon witnessing an American tourist in Rome ask a waiter at a trattoria to remove the ashtray from the outdoor table at which the employee in question had just been smoking.)
My late wife, who was 38 and 40 when she was pregnant with our daughters, did indeed refrain from coffee and wine during those pregnancies and was very cautious even when nursing. The increased risk to the fetus is pretty small but not nonexistent and she simply decided that, if something went wrong that could have been attributed her decision to indulge in risky behavior, she couldn't live with herself. But few Europeans make that decision and, so far as I know, there's not a massively higher rate of birth defects on the other side of the Atlantic.
And Walther really drives that point home here:
I am always tempted to ask the people who breathlessly quote what various public-health authorities are now saying about masking and boosters whether they know how the National Institutes of Health defines a "problem drinker"? The answer is a woman who has more than one "unit" of alcohol a day, i.e., my wife and nearly all of my female friends. These same authorities, if asked, would probably say that considerable risks are associated with eating crudos or kibbeh nayyeh, or taking Tylenol after a hangover. (This is to say nothing of cannabis, which is of course still banned at the federal level.) My point is that sophisticated adults are generally capable of winking at overly stringent guidelines. In the case of COVID, many are not.
Now, this is not strictly true. Indeed, I can't find any place where NIH defines "problem drinker." It's true that they recommend women consume no more than one drink a day and men no more than two. They define "heavy alcohol use" for men as "consuming more than 4 drinks on any day or more than 14 drinks per week." It has been quite some time, indeed, since I fell short of that amount on any day or week. (There are days when I have only 2 or 3 drinks but my pours are considerably more generous than the NIH definition.) NIH also defines "binge drinking" as "consuming 5 or more drinks (male), or 4 or more drinks (female), in about 2 hours." I do manage to stay below that level.
Aside from drinking more than the authorities recommend*, I carry more weight, eat more red meat, eat fewer vegetables, and get less exercise than I should. But, of course, there's a rather stark difference between these risky behaviors and refusal to follow COVID guidelines: negative externalities. I don't drive drunk, either.
________________________
*I'm reminded of the great Willie Nelson lyric, "There's a lot of doctors that tell me that I'd better start slowing it down. But there's more old drunks than there are old doctors, so I guess we better have another round."