Crashing The Party In Iowa, Sarah Palin Claims She Doesn't Know If She's Running For POTUS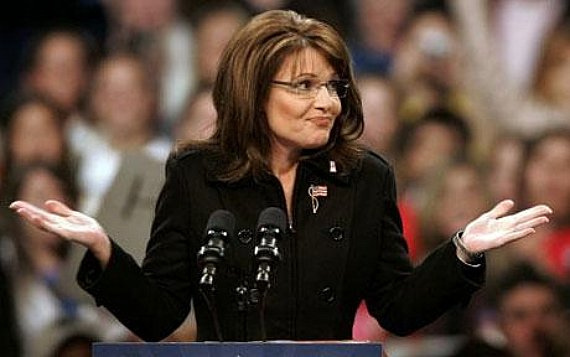 As most of the announced candidates for President were preparing yesterday afternoon for the debate later that evening, news broke that Sarah Palin would be showing up this weekend at the Iowa State Fair, along with her entourage and accompanying media throng.  Well, she showed up just around Noon and she's being as manipulative and coy with the media as ever:
Will tea party rock star Sarah Palin endorse anyone while she's in Iowa – maybe Texas Gov. Rick Perry?

A beaming Sarah Palin, surrounded by a pack of camera-armed fairgoers, said no.

"Oh, you know the process hasn't even played itself out yet, so no on premature endorsements," Palin told The Des Moines Register as she eyed livestock in the Cattle Barn.

"And I haven't even decided yet if I'm going to jump in or not yet."
I don't believe it. Even someone with Palin's grassroots appeal in the GOP can't afford to wait too long and, so far, there's absolutely no indication that she's hired any campaign staff or made any contacts withSubscribe to Comments the powers that be in Iowa, New Hampshire, or South Carolina Republican Party's, and, most significantly, she continues to be employed by Fox News Channel. I believe she has decided, and she's decided not to run. She's just playing the media for as long as she can to get the attention that she craves, and to guarantee that she's the center of attention even when the focus actually belongs somewhere else.
She's done it three times now, after all.
First, she just happened to be in New Hampshire on the day Mitt Romney was announcing his candidacy. Then, she just happened to be in Iowa on the day Michele Bachmann kicked off her campaign. Now this. Anyone who doesn't see what she's doing here is willfully blind. It's cute little game, but that's all it is.