D.C. Metro Scraps Plan For Private Train Cars For White Supremacist Rally
Washington, D.C.'s Metro system has scrapped any plan to give participants in next week's white supremacist rally private train cars.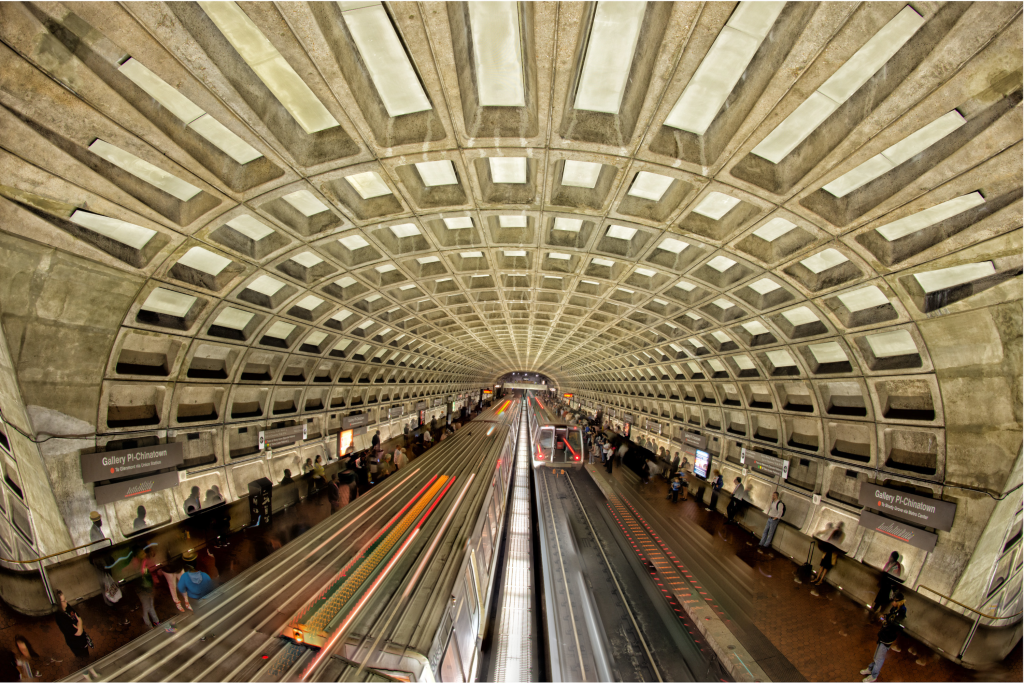 As I noted yesterday, Washington D.C.'s Metro system was considering the idea of using private train cars to transport participants in next Sunday's "Unite The Right" rally, which is taking place on the first anniversary of a similar march in Charlottesville, Virginia a year ago that resulted in the death of a counter-protester at the hands of a white supremacist. Now, the head of the Metro system is saying that any plan for such accommodations has been scrapped:
A day after saying Metro was considering providing separate trains for opposing groups during the "Unite the Right" rally in D.C. on Aug. 12, the chairman of the transit agency's board now says there will not be any separation.

"Metro will not be having a separate train, or a separate car, or anything separate for anybody at this event that's gonna happen next Sunday," Evans told News4 on Saturday.

When asked if he regretted that a plan to consider separating protesters was under consideration in light of public backlash to the idea, Evans said, "it was never under consideration."

But on Friday, Evans told News4, "We'd like to keep the groups separate. We don't want incidents on Metro."

"Unite the Right" demonstrators plan to use Metro from the Vienna, Virginia, station to Foggy Bottom in D.C.

"Maybe put all of one group on a train or a certain car on a train," Evans said on Friday. "We're trying to see how can we keep the groups separate so we don't have any incidents but not put in place programs that could be problematic in the future."

Metro's largest union, Amalgamated Transit Union Local 689, sources said a group affiliated with the Ku Klux Klan would be provided with three private Metrorail cars.

Evans referenced the union's statement Saturday, saying, "I don't know where they got that information from. I have never been part of any discussion that considered having a separate car or a separate train for anybody at that event."

(…)

Evans said Friday that D.C. police planned to provide an escort for the protesters from Foggy Bottom to the White House.

However, D.C. police said in a statement Saturday that there is no plan to provide a police escort.

"The Metropolitan Police Department does not act in the capacity of private security for any group. Our role is to facilitate a safe first amendment demonstration," the department said. "There is no plan to provide a police escort for the group. As Chief Newsham has mentioned previously, our goal is to maintain separation between the demonstrators and other groups."

The National Park Service gave initial approval for the application for an Aug. 12 "white civil rights" rally at Lafayette Square, near the White House.

Four counterdemonstration applications have been filed as well, according to the National Park Service, but no permits have been issued yet.
More from The Washington Post:
Metro is no longer considering running separate trains for protesters participating in the Aug. 12 "Unite the Right" white nationalists rally in the District, the transit agency's board chairman said Saturday.

Metro Board Chairman Jack Evans had previously said that running a separate train was among options being weighed by officials.

"Metro will not be providing a special train or special car for anyone next Sunday," Evans said.

Word about the possibility of the service for rallygoers spread quickly Friday and Saturday, drawing condemnation from those who decried "special treatment" for white nationalist groups, which are focused on the goal of achieving a whites-only state or the separation of whites from other groups. Others thought the possible move to constitute a form of segregation.

Evans had said that Metro was simply exploring every option to prevent violence between rally participants and counterprotesters.

"We're just trying to come up with potential solutions on how to keep everybody safe," he said of discussions with D.C. Police Chief Peter Newsham and Metro General Manager Paul J. Wiedefeld, who would have the final say on extra security measures.

The event is being organized by the group behind the rally in Charlottesville last summer that led to protests, violent clashes and the death of a counterprotester. Two Virginia state troopers conducting surveillance of the event were also killed when their helicopter crashed.

Jason Kessler, a white nationalist who organized the "Unite the Right" rally in Charlottesville with Richard Spencer and other white-supremacist leaders, submitted a Mall Special Event permit request on May 8 to hold a "white civil rights" rally in Northwest Washington's Lafayette Square to protest "civil rights abuse in Charlottesville."

Evans, who is also a Democratic D.C. Council member representing Ward 2, said officials are concerned that the event could lead to physical clashes between rally attendees and those who may come out in droves to protest their presence.

"We're not trying to give anyone special treatment," Evans said. "We're just trying to avoid scuffles and things of that nature."

Evans said that officials also are considering increasing police presence on trains.

"Frankly, we don't know who's coming, how many people we're expecting for this thing, and whether it's actually going to happen at all," Evans said.

But the board chairman said the transit agency must take steps to ensure safety for all riders.

"If we did nothing and there were clashes and people were hurt or killed, you'd be all over us," he said.
As I said yesterday, it's understandable that Metro and law enforcement would want to minimize the potential for confrontations between rally participants and either counter-protesters or members of the general public. This is especially true given the racial overtones of the message the rally carries with it. At the same time, though, the idea of giving a group like this private cars, something which apparently never been done in the history of the Metro system, seemed to be over the top and, on some level, offensive given the message this rally is intended to send. These white supremacists have the same First Amendment rights the rest of us do, of course, but they don't have a right to preferential treatment.