Dark Liquors Cause Worse Hangovers. Still.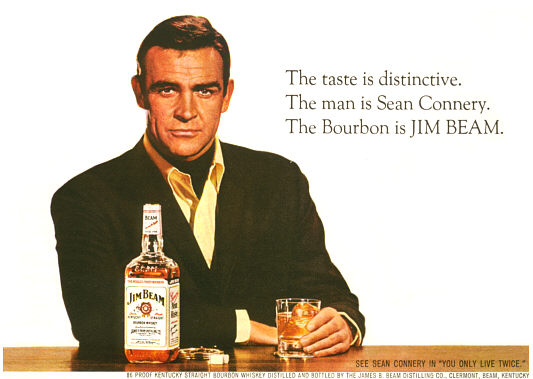 Glenn Reynolds passes along a Wired summary of a new report in the journal Alcoholism: Clinical and Experimental Research which finds that whiskey produces worse hangovers than vodka.
One reason for the different effects of vodka and bourbon, Rohsenow says, could be that bourbon contains 37 times more toxic compounds than vodka does, including nasty organic molecules such as acetone, acetaldehyde, tannins and furfural. A good rule of thumb for liquors, she says, is that the clearer they are, the less of these substances they contain.
That stands to reason but I'm pretty sure I already knew that.
Maybe it's because we seem to have reports reconfirming this finding every couple of years.  A quick Google search confirms that to be the case (although it's harder to do this than it used to be because the search engine increasingly gives priority to brand new pages rather than older ones).   There are "about 19,200" results for "hangover clear liquor."  Among them, a 2004 piece in Yale Daily News titled "Get smart about getting smashed."
In reality, the color of your drink is thought to be crucial to how much you suffer from it.

Congeners — organic compounds in alcohol responsible for color, smell and taste — have been linked to hangovers. Dark liquors, such as brandy and whiskey, contain lots of congeners; red wine has more than white.

An exhaustive study of the effects of drinking, "The Alcohol Hangover," was published in 2000 and co-authored by Jeffrey Wiese, professor and hangover expert at Tulane University. The study found that hangovers are less associated with transparent liquors.   "Congeners — increase the frequency and severity of hangover," reads the study. "Clear liquors, such as rum, vodka, and gin, tend to cause hangover less frequently, which may explain why patients with chronic alcoholism use these liquors disproportionately."  A controlled study of bourbon against vodka echoed these results. Wiese's study cites a 1965 study that reported approximately 10 times the number of patients who consumed bourbon in amounts proportionate to their body weight developed hangovers when compared to those drinking vodka.

This doesn't mean grain alcohol, transparent as it is, is a good idea. Purity should also be factored into the hangover severity, as any freshman who has ever had the pleasure of drinking Dubra or Aristocrat vodka already knows.
So, we've got studies going back at least 44 years confirming this.  And I'm guessing it wasn't really news to people then, either.