David French Passes On Quixotic Independent Bid For The Presidency
The relatively unknown candidate that Bill Kristol floated as the "Never Trump" alternative has announced he's not running for President.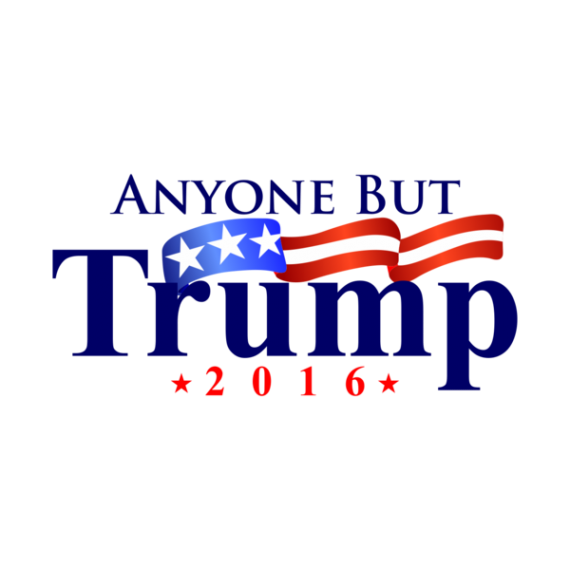 David French, the conservative attorney and writer who was touted by The Weekly Standard's Bill Kristol as the centerpiece of what would have been an exceedingly quixotic bid to for the Presidency, has announced that he is not running:
National Review columnist David French announced Sunday evening that he would not make an independent bid for president.

Speculation about the possibility of French running began when the editor of the Weekly Standard magazine, Bill Kristol, tapped the conservative writer as someone who could take on Donald Trump, the presumptive Republican nominee and Hillary Clinton, the likely Democratic standard-bearer.

French was seen as a surprising pick due to his lack of public recognition.

French, who is also an Iraq war veteran, shared his decision not to run in an op-ed published on the National Review.
And from the National Review Op-Ed where French announces his decision:
[I]t would be tempting to say that when it comes to confronting this national moment, "somebody" stepping up is better than nobody. But somebody is not always better than nobody. I'm on record saying that Mitt Romney could win. I believe others could run and win, and would make excellent presidents. Indeed, the path is there. I spent the last several days with some of the best minds in politics. I learned that the ballot-access challenge can be met with modest effort (by an existing network ready to activate), that the polling for a true outsider independent was better than most people know, and that there are many, many Americans — including outstanding political talents — who are willing to quit their jobs — today — to help provide the American people with an alternative.

But given the timing, the best chance for success goes to a person who either is extraordinarily wealthy (or has immediate access to extraordinary wealth) or is a transformational political talent. I'm grateful for the opportunity to serve my country, and I thank God for the successes I've had as a lawyer and a writer, but it is plain to me that I'm not the right person for this effort. I believe with all my heart that there is an American movement ready to both resist the corruption, decadence, and dishonesty of the American elite and restore the promise of the American Dream. But that movement may not emerge for some time, and it might emerge only after further heartache and pain.

(…)

Last week, Reince Priebus said that those involved in the independent effort were "embarrassing themselves." But what is more embarrassing? Is it doing your best to defend the nation you love from two people who are unworthy of its highest office? Or is it using your God-given gifts and talents to advance the interests of a man who cares only for himself and who rejects the very values you've long claimed to uphold? As I've written many times before, nations are built on virtue — and courage is indispensable. But there is also prudence, and it was simply not prudent for me to take on this task. I remain against Trump and against Hillary, but I will do all I can where I am.
Given the largely negative reaction that came from the conservative "Never Trump" crowd when Kristol's idea was first floated, French's decision is hardly surprising. While most of these comments were careful not to criticize French directly, perhaps out of recognition that it wasn't necessarily his fault that he had become the poster child for Kristol's latest ridiculous stunt, they did point out many of the same difficulties that French points to in his Op-Ed. An independent bid was largely too late at this point, they noted, due to the fact that ballot access deadlines were fast approaching in many states and had passed in others, most notably Texas, to such an extent that it would have taken an incredibly well-funded, well-organized campaign to get any candidate on the ballot in enough to states to make a difference in November. As even Kristol himself admitted, this meant that the ideal candidate would have been someone who was both well-known and independently wealthy and willing to use both his or her wealth and fame to fund a campaign that, at best, would have forced the Presidential race into the House of Representatives for the first time since 1824. The only ostensibly conservative potential candidate who fit that bill, of course, would have been Mitt Romney, but while Romney has apparently been quite involved in anti-Trump efforts ever since he made his speech in March, even he was unwilling to commit to a third bid for the Presidency.
With French bowing out, it would appear that the efforts of the Never Trump crowd to find an independent candidate are essentially dead. With more prominent candidates such as Mitt Romney and John Kasich having resisted efforts to draft them into the effort, French essentially represented their last, best hope to find someone among their own ranks that could put up a candidacy they could support. This leaves them with several choices. They could, of course, simply decide to swallow their pride and support Trump as the Republican nominee notwithstanding what they've said about him. Notwithstanding the current vehemence of the rhetoric of many of these people, I suspect that at least some portion of the "Never Trump" crowd will be drawn in this direction due largely to their disdain for Hillary Clinton. They could vote for a candidate other than Trump or Hillary Clinton, such as Libertarian Party nominee Gary Johnson and his running mate Bill Weld, and there already signs that at least some portion of this crowd is saying they will do just that. They could choose to vote for Hillary Clinton, which would obviously be a difficult choice for many Republicans but the fact that even some conservative activists are endorsing Clinton over Trump is a good indication of just how deep the scars are in the GOP right now. Finally, of course, they could choose to not vote for President at all. For someone who opposes Trump, any one of these final three choices is acceptable, of course, but the idea that there can be an independent conservative candidate for President at this point is one that needs to be abandoned once and for all.