Debt Ceiling Deal Reached 'in Principle'
We almost wrecked the economy . . . for this?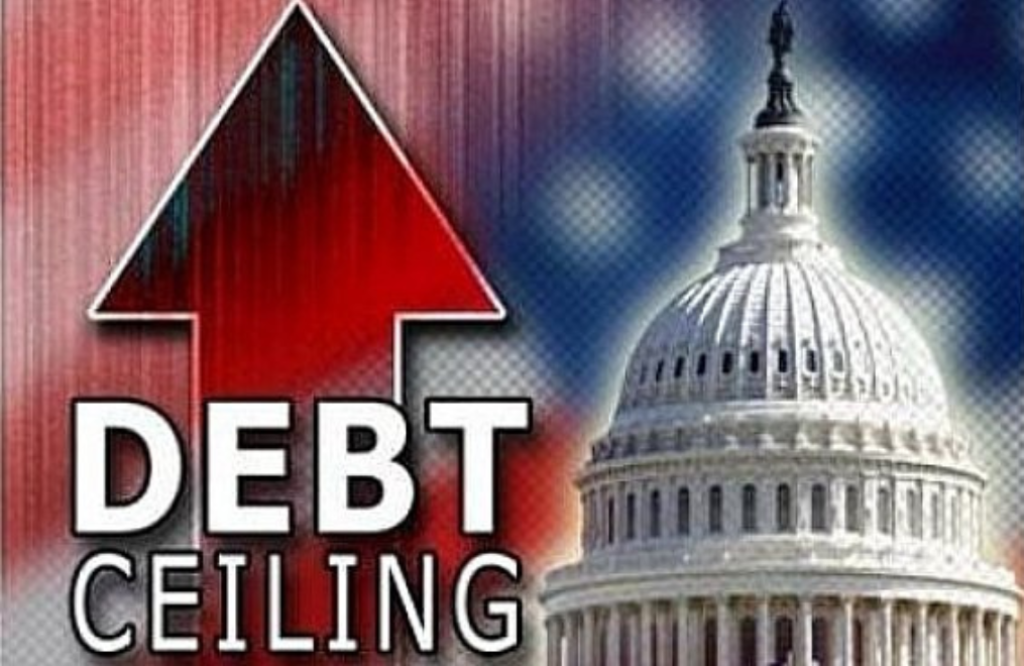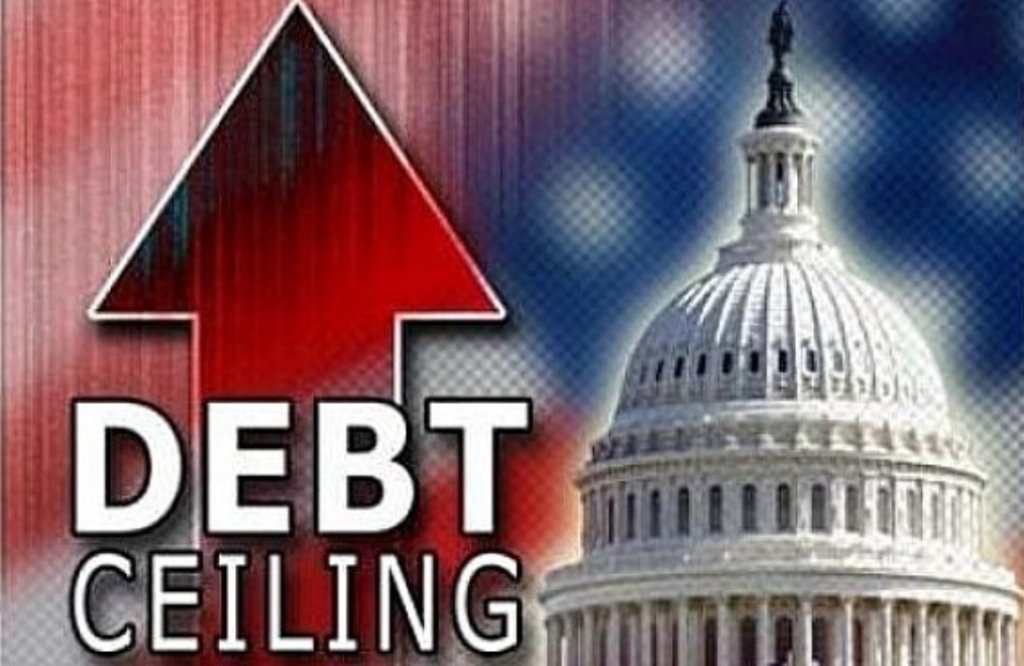 Reuters ("Biden, McCarthy reach tentative US debt ceiling deal"):
U.S. President Joe Biden and top congressional Republican Kevin McCarthy reached a tentative deal to suspend the federal government's $31.4 trillion debt ceiling on Saturday evening, ending a months-long stalemate.

However, the deal was announced without any celebration, in terms that reflected the bitter tenor of the negotiations and the difficult path it has to pass through Congress before the United States runs out of money to pay its debts in early June.

"I just got off the phone with the president a bit ago. After he wasted time and refused to negotiate for months, we've come to an agreement in principle that is worthy of the American people," McCarthy tweeted.

Biden called the deal "an important step forward" in a statement, saying: "The agreement represents a compromise, which means not everyone gets what they want. That's the responsibility of governing."

The deal would suspend the debt limit through January of 2025, while capping spending in the 2024 and 2025 budgets, claw back unused COVID funds, speed up the permitting process for some energy projects and includes some extra work requirements for food aid programs for poor Americans.

After months of back-and-forth, the tentative agreement came together in a flurry of calls. Biden and McCarthy held a 90-minute phone call earlier on Saturday evening to discuss the deal, McCarthy briefed his members later in the evening, and the White House and the House leader spoke afterward.

"We still have more work to do tonight to finish the writing of it," McCarthy told reporters on Capitol Hill. McCarthy said he expects to finish writing the bill on Sunday, then speak to Biden and have a vote on the deal on Wednesday.

Biden and McCarthy have to carefully thread the needle in finding a compromise that can clear the House, with a 222-213 Republican majority, and Senate, with a 51-49 Democratic majority — meaning it will need bipartisan support before the president can sign it.

Negotiators have agreed to cap non-defense discretionary spending at 2023 levels for one year and increase it by 1% in 2025, a source familiar with the deal said.

"It has historic reductions in spending, consequential reforms that will lift people out of poverty into the workforce, rein in government overreach – there are no new taxes, no new government programs," McCarthy said.
AP ("Debt-ceiling deal: What's in and what's out of the agreement to avert US default"):
President Joe Biden and House Speaker Kevin McCarthy have reached an agreement in principle on legislation to increase the nation's borrowing authority and avoid a default.

Negotiators are now racing to finalize the bill's text. McCarthy said the House will vote on the legislation on Wednesday, giving the Senate time to consider it ahead of the June 5 deadline to avoid a possible default.

While many details are unknown, both sides will be able to point to some victories. But some conservatives expressed early concerns that the deal doesn't cut future deficits enough, while Democrats have been worried about proposed changes to work requirements in programs such as food stamps.

A look at what's in and out of the deal, based on what's known so far:

TWO-YEAR DEBT INCREASE, SPENDING LIMITS

The agreement would keep non-defense spending roughly flat in the 2024 fiscal year and increase it by 1% the following year, as well as provide for a two-year debt-limit increase — past the next presidential election in 2024. That's according to a source familiar with the deal who provided details on the condition of anonymity.

VETERANS CARE

The agreement will fully fund medical care for veterans at the levels included in Biden's proposed 2024 budget blueprint, including for a fund dedicated to veterans who have been exposed to toxic substances or environmental hazards. Biden sought $20.3 billion for the toxic exposure fund in his budget.

WORK REQUIREMENTS

Republicans had proposed boosting work requirements for able-bodied adults without dependents in certain government assistance programs. They said it would bring more people into the workforce, who would then pay taxes and help shore up key entitlement programs, namely Social Security and Medicare.

Democrats had roundly criticized the proposed changes, saying they would lead to fewer people able to afford food or health care without actually increasing job participation.

House Republicans had passed legislation that would create new work requirements for some Medicaid recipients, but that was left out of the final agreement.

However, the agreement would expand some work requirements for the Supplemental Nutrition Assistance Program, or SNAP, formerly known as food stamps. The agreement would raise the age for existing work requirements from 49 to 54, similar to the Republican proposal, but those changes would expire in 2030. And the White House said it would at the same time reduce the number of vulnerable people at all ages who are subject to the requirements

SPEEDING UP ENERGY PROJECTS

The deal puts in place changes in the the National Environmental Policy Act that will designate "a single lead agency" to develop environmental reviews, in hopes of streamlining the process.

WHAT WAS LEFT OUT

Republicans had sought to repeal Biden's efforts to waive $10,000 to $20,000 in debt for nearly all borrowers who took out student loans. But the provision was a nonstarter for Democrats. The budget agreement keeps Biden's student loan relief in place, though the Supreme Court will have the ultimate say on the matter.
So, essentially, we won't have to have this fight again for at least two years in exchange for some meaningless budget caps (any subsequent budget would supersede them, since Congress can't bind a future Congress), funding a veterans program both parties wanted to fund to begin with, tweaks to environmental review processes, and modest changes to existing work requirements for federal assistance programs. Assuming Members actually vote for the deal.
That hardly seems worth months of tense negotiations, much less threatening to put the world economy in jeopardy.