Democrat Mark Herring Takes Narrow Lead In Virginia Attorney General's Race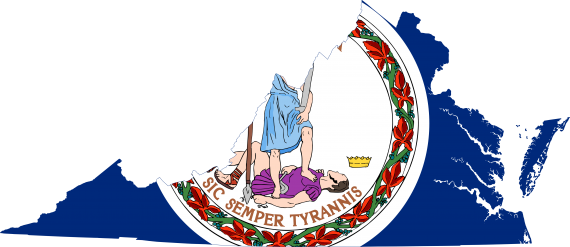 Not entirely unexpectedly, Democratic candidate Mark Herring has taken a very narrow lead in the race to be Virginia's next Attorney General:
Democratic state Sen. Mark R. Herring took the lead in the extraordinarily tight Virginia attorney general race Monday evening, after he picked up more than 100 previously uncounted votes in Richmond.

Herring had started the day trailing his Republican opponent, state Sen. Mark D. Obenshain (Harrisonburg), by a mere 17 votes out of 2.2 million cast. But as jurisdictions across the state continued to scrub their vote counts, the State Board of Elections showed Herring with a 117-vote lead late Monday.

Lawyers from both parties have descended on elections offices in Fairfax County and Richmond. Meanwhile, the campaigns said they were cautiously optimistic but were bracing for a long, drawn-out battle, which appears almost certainly headed to a recount and could seesaw again.

"We're always excited to see the movement go to our favor, and we're just going to make sure over the next few weeks and however long this plays out that every single vote counts," said Ashley Bauman, press secretary for the Democratic Party of Virginia. "Because I think in the end, we feel confident that our candidate will be on the winning side."

The razor-thin margin between the two candidates, a small fraction of 1 percent on Monday, has brought new urgency to the normally mundane process of accounting for all votes cast in the statewide elections.

In Richmond, city election officials found more than 200 votes in the attorney general's race that had gone uncounted on election night, most of them from a single voting machine.
As it stands now, the counting process, which at this point is down to determining the validity of provisional ballots cast by people who for some reason were unable to having their registration confirmed, will be coming to a quick end:
Local jurisdictions have until midnight on Tuesday to report their results to the State Board of Elections. The state then is scheduled to certify the results on Nov. 25. If the margin is less than 1 percent, either candidate can request a recount. If the margin is less than 0.5 percent, the state will pay for the recount.

The Herring-Obenshain contest appears to be one of the closest in state history and could come down to the counting of provisional ballots. The closest, at least in modern times, was in 2005, when then-Del. Robert F. McDonnell (R) beat state Sen. R. Creigh Deeds (D-Bath) by just 360 votes in the attorney general's race.

In Fairfax County, elections officials on Monday were trying to verify the 493 provisional ballots that were cast. Since Friday, 136 voters who voted provisionally have shown up at the government center to make their vote count.

By Monday evening, the Fairfax County electoral board had approved 172 provisional ballots and rejected 138 of them. The remaining 183 were to be verified by Tuesday afternoon. The board agreed to petition a Circuit Court judge to validate another provisional ballot that they say was handled erroneously on Election Day.
Going forward, there are likely to be legal challenges to how some of these provisional ballots were handled and it may end up being the case that some or all of them will ultimately be included in the final total, but that's not likely to be determined until the recount process, which now seems to be a certainty regardless of which candidate is certified as a the winner, takes place. As I noted yesterday, that can be a lengthy process, and it's likely that we won't actually know who won this race until just days before Christmas, if not later. Under the state Constitution, the term of the Attorney General begins at Noon on January 16, 2014, but if the matter is still unresolved at that time then the position will have to be filled on an acting basis by a career attorney in the office.