Democratic Congressman Says Tea Party Wants To Lynch Blacks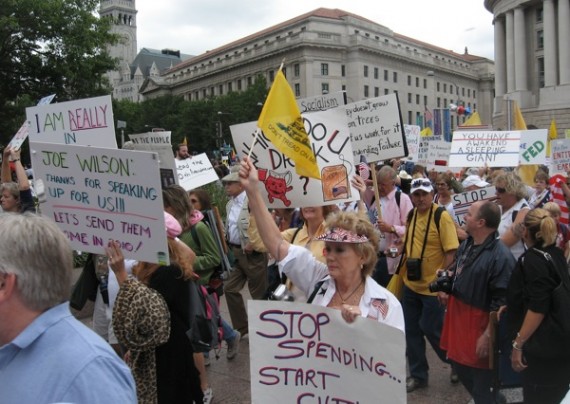 Just so we're clear that the inflammatory, and uncalled for, rhetoric is not solely a province of the right, I give you Congressman Andre Carson, representing Indiana's 7th Congressional District:
A top lawmaker in the Congressional Black Caucus says tea partiers on Capitol Hill would like to see African-Americans hanging from trees and accuses the movement of wishing for a return to the Jim Crow era.

Rep. Andre Carson, a Democrat from Indiana who serves as the CBC's chief vote counter, said at a CBC event in Miami that some in Congress would "love to see us as second-class citizens" and "some of them in Congress right now of this tea party movement would love to see you and me … hanging on a tree."
This isn't any different than a Republican who says President Obama is a Secret Muslim, or a Kenyan Socialist (apparently it's possible to both in some people's minds), or that he is consciously acting to destroy the country. So far, I haven't seen anyone on the left condemn Carson, and I doubt I will. However, if you're going to jump on the right when they say something outrageous and offensive, then you either do the same to your side, or your just a hypocrite.