Democrats Starting To Worry About Obama's Re-Election Prospects
Top Democrats are starting to voice public concerns about 2012.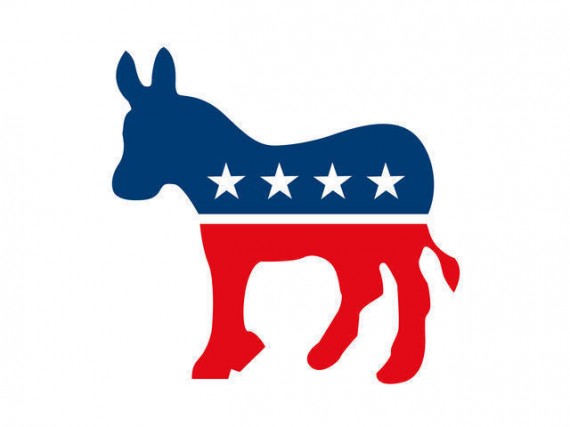 Democrats seem to be starting to get worried about President Obama's re-election prospects, and how the impact on Democrats in down-ballot races that are going to be very competitive to begin with:
Democrats are expressing growing alarm about President Obama's re-election prospects and, in interviews, are openly acknowledging anxiety about the White House's ability to strengthen the president's standing over the next 14 months.

Elected officials and party leaders at all levels said their worries have intensified as the economy has displayed new signs of weakness. They said the likelihood of a highly competitive 2012 race is increasing as the Republican field, once dismissed by many Democrats as too inexperienced and conservative to pose a serious threat, has started narrowing to two leading candidates, Mitt Romney and Rick Perry, who have executive experience and messages built around job creation.

And in a campaign cycle in which Democrats had entertained hopes of reversing losses from last year's midterm elections, some in the party fear that Mr. Obama's troubles could reverberate down the ballot into Congressional, state and local races.

"In my district, the enthusiasm for him has mostly evaporated," said Representative Peter A. DeFazio, Democrat of Oregon. "There is tremendous discontent with his direction."

The president's economic address last week offered a measure of solace to discouraged Democrats by employing an assertive and scrappy style that many supporters complain has been absent for the last year as he has struggled to rise above Washington gridlock. Several Democrats suggested that he watch a tape of the jobs speech over and over and use it as a guide until the election.

But a survey of two dozen Democratic officials found a palpable sense of concern that transcended a single week of ups and downs. The conversations signaled a change in mood from only a few months ago, when Democrats widely believed that Mr. Obama's path to re-election, while challenging, was secure.

"The frustrations are real," said Representative Elijah E. Cummings of Maryland, who was the state chairman of Mr. Obama's campaign four years ago. "I think we know that there is a Barack Obama that's deep in there, but he's got to synchronize it with passion and principles."

There is little cause for immediate optimism, with polls showing Mr. Obama at one of the lowest points of his presidency.

His own economic advisers concede that the unemployment rate, currently 9.1 percent, is unlikely to drop substantially over the next year, creating a daunting obstacle to re-election.
One DNC member quoted in the article says that the party needs to find a way to reignite the passion and enthusiasm that surrounded Barack Obama's 2008 campaign but, of course, that's not something that can just be created out of thin air. "Obamamania" as some described it (you will recall, I'm sure, the stories of people fainting at Obama rallies during the primary season) existed because there was a large segment of the Democratic Party, and a not insubstantial portion of independent voters, sick of the Bush Administration, frustrated over an economy that was stagnating even before the financial crisis of the fall hit, upset over the Iraq War, and not really willing to sign on for another eight years of the Clinton Machine. It also existed, let's face it, because Obama was young, articulate, had a nice family, and was the first credibly African-American candidate for President.
But that was four years ago. Since then, we've had a stagnant economy at the very best, an Administration that seems at times inept at messaging and communication, and a continuation of policies in some areas that some of Obama's supporters see as a betrayal. More fundamentally, it's hard to drum up a lot of enthusiasm for your candidate when unemployment is at 9% and there's no realistic policy it will go down significantly over the next 14 months. Republicans, on the other hand, are very enthusiastic. They've got an engaging primary battle ahead, and what they think is a realistic shot of winning back the White House. When one side is enthusiastic and the other side is demoralized, it has an impact not just at the top of the ticket but in races further down the ballot. With control of the Senate clearly at stake in 2012, it's no surprise that Democrats would be worried.
This is why last Thursday's speech was so important. As I noted in my wrap-up post on Friday, despite the fact that it had the setting of a State of The Union Address, it was really more of a political speech than a policy one:
This speech wasn't about proposing something that Congress could actually pass. If that was the goal, then the President would be talking about sitting down with Republicans and coming up with a jobs plan. This is a campaign speech pure and simple, it was about firing up the base and trying to win back the independents. The proposals the President made last night were little more than rehashed versions of things that have been made for the past two years, some of which were actually passed into law in 2009 and failed to do much of anything to stimulate the economy. A few elements of the President's plan, like the Payroll Tax Cut, might actually have a reasonable chance of passing simply because the GOP's business friends like them and because the GOP clearly seems to recognize that they cannot afford to be overly obstructionist when it comes to proposals to alleviate the jobs situation. Other parts of the plan won't survive, though, and when we wake up in September 2012 and the employment rate is still somewhere in the 9% range, President Obama will argue that it happened because Congress didn't give him everything he wanted.

It may have looked like a State Of The Union Address, but this was the opening battle of the 2012 election campaign, and there's only going to be more of it to come.
The speech was viewed by 31 million people, but how they react to it is something only time will tell. One thing that's for sure, though, is that Obama's fellow Democrats will be watching closely.