Democrats Trying To Undermine Romney Inside The GOP?
Democrats won't say if they consider Mitt Romney a threat, but they're sure acting like they do.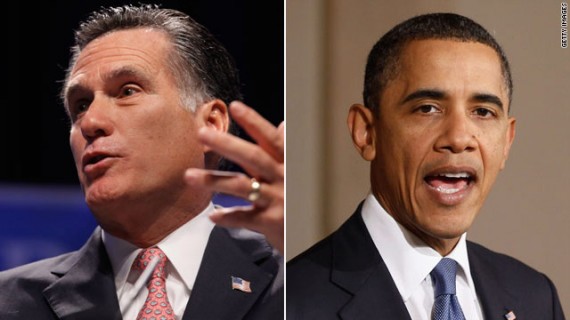 I raised an eyebrow when I read this comment by President Obama when he addressed the National Governor's Association today:
(CNN) – In a moment that Mitt Romney's future GOP opponents couldn't have scripted better themselves, President Obama Monday issued a full-throated embrace of the former Massachusetts governor's stance on health care.

"I know that many of you have asked for flexibility for your states under this law," Obama said during a speech to a governors meeting at the White House. "In fact, I agree with Mitt Romney, who recently said he's proud of what he accomplished on health care by giving states the power to determine their own health care solutions. He's right."
The President is the only Democrat recently who has gone out of their way to praise Romney for a program that, everyone admits, is very similar to the health care reform law enacted last year:
In addition to Obama's comments Monday, current Massachusetts Gov. Deval Patrick, a longtime Obama supporter, told ABC Sunday that "One of the best things [Romney] did was to be the coauthor of our health care reform, which has been a model for national health care reform."

And earlier this month former top Obama advisor David Axelrod said of Romney, "We got some good ideas from him."
It seems pretty obvious why they'd do this. RomneyCare is as unpopular inside the GOP as the Affordable Care Act is, and Romney is one of the few prospective GOP candidates who polls competitively with the President in a head-to-head matchup. If they view Romney as one of their chief threats, then subtly undermining him within his own party is pretty smart politics.
Also, Romney is in a fairy impossible position here. He's gone on record defending the Massachusetts program, and differentiating from the ACA on the ground that it is a state-level program rather than a national one. At least among the GOP's conservative base, that explanation doesn't seem to very convincing. If Romney were to repudiate the program, though, he's be open to the accusations of being a flip-flopper that plagued him during the race in 2008. So, he's kind of stuck with the program and his record at this point, and it makes any criticism he makes of the Affordable Care Act easy to undercut.
I'm not really a Romney fan but he definitely strikes me as a candidate that could beat Obama in November 2012 under the right circumstances. The problem is he'd have to win the nomination first.