Did SCOTUS Just Legalize Gay Marriage in All 50 States?
Absent DOMA, the Full Faith and Credit Clause would seem to make gay marriage legal across the land.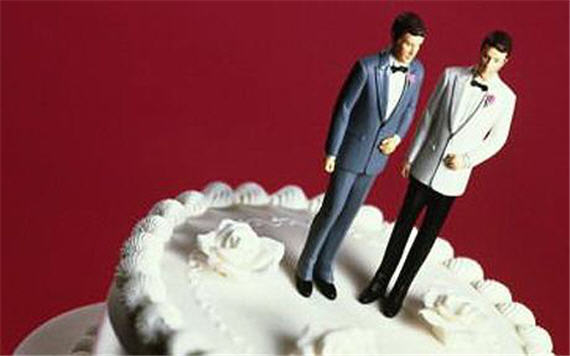 Max Fisher notes that, even after today's Supreme Court rulings, "same-sex marriage rights are weaker in the United States than they are in much of the Western world." He adds, though, that it's somewhat complicated:
The list of countries that grant full gay marriage rights is pretty short: 14 countries in all.

Most of those are in Western Europe: France, Spain, Portugal, Sweden, Norway, Iceland, Belgium and the Netherlands. They're joined by two other Western countries: New Zealand and Canada. Also on the list is South Africa, famous for its progressive (but politically controversial) gay rights laws. And in South America, perhaps the most gay-friendly part of the world outside of Europe, both Argentina and Uruguay allow gay marriage. Brazil also looks like it might be on the verge.

Those countries are joined by 12 U.S. states and the District of Columbia. That's actually pretty significant. It means that, even though most of the United States does not allow same-sex marriage, the country as a whole grants those rights to a relatively huge number of people. In all, 56.9 million Americans live in the states with same-sex marriage rights. That's the population of Italy, which does not allow even same-sex unions.
It occurs to me, however, that the impact of Windsor is effectively to render gay marriage the law in all 50 states.
Recall that the chief motivating fear of the Defense of Marriage Act was to prevent a judge in one state—Hawaii, where gay marriage remains illegal, was thought to be the likely culprit—declaring limiting marriage to one man and one woman violated the Equal Protection Clause, people flocking to that state to marry, and returning back home and,  because of the Full Faith and Credit Clause, being deemed legally married at home.
Well, SCOTUS has now said that the Equal Protection Clause prevents Congress from discriminating against gays as a class, at least in the arena of marriage, which is fundamentally the province of states. Given that, then, doesn't the Equal Protection Clause mean that residents of Alabama are now free to travel to California, tie the knot, and then able to demand recognition of their marriage back home?
If not, why not?
UPDATE:  Commenters point out that, despite the sweeping nature of the opinion, the Court only ruled on Section 3 of DOMA. That means Section 2, which expressly exempts states from granting Full Faith and Credit to same-sex marriages performed in other states, still stands as law.  Presumably, that's a matter for a separate lawsuit, the result of which is not immediately clear. On the one hand, Justice Kennedy's opinion relied heavily on the fact that marriage was historically a matter for the several States. On the other, the sweeping Article 5 language makes discriminating on the basis of sexual orientation highly suspect.