Did Trump Really Want to Be President? Who Cares?
A new report raises an old question that's now irrelevant.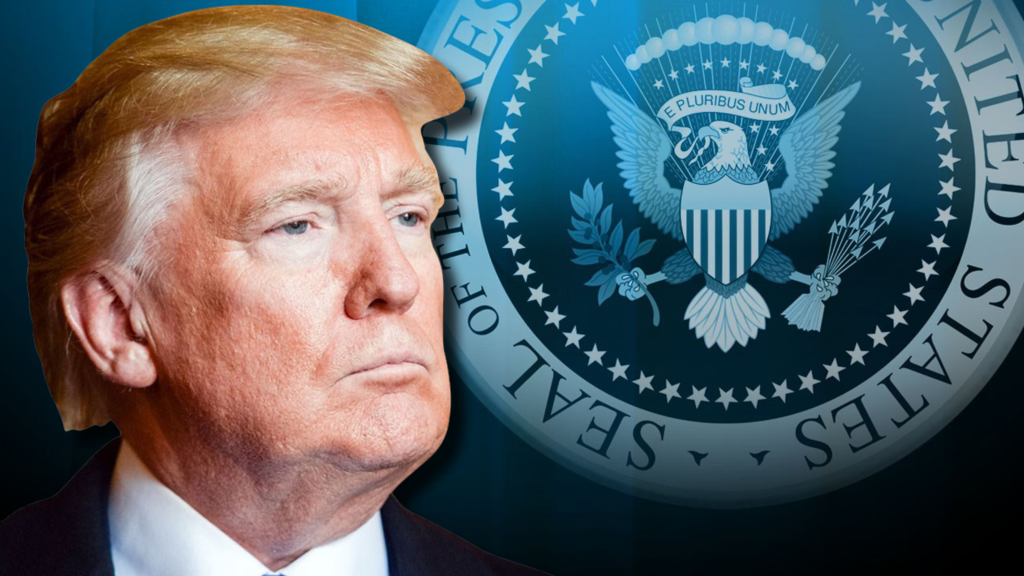 Many of us argued during the 2016 campaign and throughout the transition period that Donald Trump gave every appearance of a man who did not expect to win the election. Tomorrow will mark the second anniversary of his inauguration, rendering the question rather moot. But Frank Bruni nonetheless resuscitates it in light of yesterday's report that Trump instructed Michael Cohen to lie to Congress about his dealings with Russia.
Donald Trump hungered for applause — the more frequent and louder, the better. He found that campaign rallies were a source of it like none that he had ever savored.

He thrilled to the appearance of his name not just in gold letters on tall buildings but also in newspaper headlines and on television screens. A presidential bid delivered those goods, too.

And he wanted ratings. Always, he wanted ratings. "The Apprentice" was a bygone badge. It was time for a bigger, brasher showcase. Running for president offered precisely that.
That was always the theory. What's new now?
Regardless of the report's veracity, we already know that Cohen pursued the Moscow project through June 2016 but falsely told lawmakers that he'd wrapped up that work the previous January: Last November he pleaded guilty to lying under oath.

We also know that Trump didn't want his candidacy to foil lucrative deals and dilute his wealth. He publicly defended the fact that the Moscow project didn't end when his campaign began, telling reporters, "There was a good chance that I wouldn't have won, in which case I would have gotten back into the business, and why should I lose lots of opportunities?" Sacrifice isn't his strong suit.

He had neither the requisite knowledge nor experience to serve as president. Now we know he wasn't prepared psychologically, either. His campaign wasn't a rehearsal for civic leadership. It was a brand-burnishing interregnum, a time-limited adventure in egomania.

"Donald Trump never thought he was going to be president," the Trump biographer Timothy O'Brien, who wrote "TrumpNation: The Art of Being the Donald," told me. "He began this thing as a marketing venture, and I don't think the people around him thought he was going to win, either. They all jointly saw this thing as a big food fest."

Paul Manafort would cycle back into commercial viability and political relevance. Jared Kushner would find a financial savior for 666 Fifth Avenue, his family's towering albatross. Ivanka Trump would add weight to her cottony image. And her father, well, he'd be exponentially more famous, and there's never fame enough.

"It had nothing to do with public policy," O'Brien said. "It had everything to do with short-term opportunism."

Major books about Trump's campaign and election explore variations of the theme that victory surprised Trump and his enablers and caught them flat-footed. Michael Lewis's most recent best seller, "The Fifth Risk," begins with a damning account of the Trump team's failure to carry out a coherent transition and fill key jobs in government.

In "Fire and Fury," Michael Wolff writes that "Trump refused to spend any time considering, however hypothetically, transition matters, saying it was 'bad luck' — but really meaning it was a waste of time."

"He wasn't going to win," Wolff continues. "Or losing was winning. Trump would be the most famous man in the world — a martyr to crooked Hillary Clinton."

"Losing would work out for everybody," he adds.

Michael D'Antonio, the author of "The Truth About Trump," told me: "His past is not a past someone brings into the presidency, and he's not so stupid that he wouldn't have understood that. And I think he naturally feared the kind of examination that he's undergone since the election."

But because he wasn't going to win, it wouldn't matter that he'd paid off women with whom he'd had affairs, that he'd dispatched Cohen on so many unsavory errands, that he'd surrounded himself with such shady characters, that he refused to release his tax returns, that he forged ahead with the Trump International Hotel in Washington, that he vulgarly insulted the very lawmakers a president would need to collaborate with and that he surrendered any claim to moral authority by trafficking in racism and xenophobia. There would be no consequences because there would be no crown.

"This was a publicity gambit," D'Antonio said. "It's almost as if he believed that his candidacy was a joke, so under that circumstance, rigging polls and shouting about locking her up and issuing these racially charged lies about immigrants was O.K., because he wasn't going to be president anyway. What he was doing was trying out ideas for his persona."

Through that lens, this presidency and its shortcomings make complete sense. Trump couldn't assemble and manage a top-notch cabinet because he'd never readied himself for that task. He couldn't let go of any of the engines of his wealth because he'd never prioritized public service above it. He couldn't say what the country needed him to after the violence in Charlottesville, Va., because he had no interest in the role of statesman and had never intended to play it. Rare is the person who finds a whole new skill set at his stage of the game, and rarer still is the person who finds a whole new set of principles.
Having long believed that the campaign was indeed a publicity stunt, the above is persuasive because it's reinforcing. But, frankly, little of it is new information. At most, it's more of the same.
Certainly, there are alternative explanations. Maybe he didn't think he could win and was taken by surprise. But he's a narcissist. It's quite possible that he believed he could win despite the odds. Yes, he continued his business dealings during the campaign to hedge his bets in case he lost. But just maybe he figured he could continue them while in office and leverage the Presidency and all its trappings to bolster his personal fortune. Indeed, he's continued to do so in spite of repeated complaints that he was in violation of the Emoluments Clause, federal ethics regulations, and the norms of American civic life.
More importantly, it's not obvious why it matters anymore whether he intended to become President. He could, after all, have found an excuse to bow out before the inauguration. He could easily have claimed that he had no idea that taking the oath of office would require him to shutter Trump, Inc. and deprive his children of their legacy. He could have discovered a health issue that required him to step aside for the good of the country. Alternatively, he could have thrown his shoulder into it and attempted to govern in the best interests of the Nation. He did none of those things.
He took an oath to "faithfully execute the Office of President of the United States" and "to the best of  [his] Ability, preserve, protect and defend the Constitution of the United States." While one can question the extent of his ability, there is little evidence of his fidelity or interest in carrying out that pledge.