Diploma Mills: Close Enough For Government Work
Most good government jobs require a college degree--but they don't care much whether it's a real one.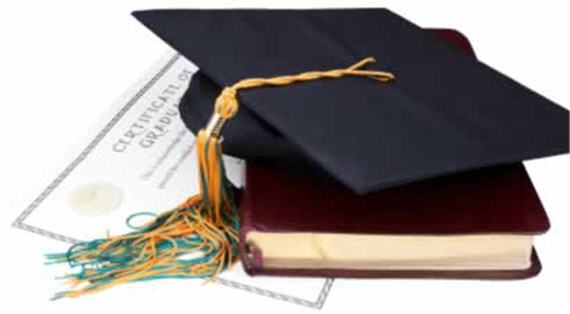 Margaret Soltan tells us about the former number two guy at the Baltimore City Schools, fired after it was discovered that his BA and MBA were from unaccredited institutions and observes:
Remember. Public schools, fire departments, the military: None of these places gives a shit about diploma mill degrees. They don't even know what they are.
But that rather begs the question: Should they care? If a guy is functioning perfectly well as the deputy CEO with a fraudulent MBA, it would seem a pretty fair indicator that one doesn't really need an MBA to do the job.
Frankly, I can't think of a single reason fire departments should care about degrees, period. Indeed, charging into burning buildings is a young man's game; why spend four of them studying about things that have zero bearing on the job.
There's a legitimate need for formal education for military officers, although we've pushed credentialism too far. I finished my master's degree before my first real job as an Army officer and am always happy when I see senior officers with PhDs. But a master's degree is a virtual requirement from promotion to lieutenant colonel. Outside of some technical specialties and certain aspects of counterinsurgency and stability operations, there's no obvious rationale for that. Especially when any old master's degree will do.
Offhand, you'd certainly think a degree–indeed, several of them–would be necessary to run a school system. After all, if you don't love education, you probably have no business there. And it stands to reason that an MBA or a JD or a PhD would confer highly useful skills. But so does career experience. Here's some background on Kevin Seawright, the official in question, from the Baltimore Sun:
On Wednesday, Seawright defended his credentials and qualifications for the deputy chief operating officer position, saying they fit the job description — overseeing, among other things, school facilities, maintenance, transportation, food and nutrition. The deputy COO's responsibilities include managing up to 1,500 personnel, a $150 million operating budget and a $52 million capital budget. The deputy position is the only one of its kind throughout the school system.

According to public personnel reports, Seawright was hired as a special assistant in the Office of the Chief Operating Officer on Jan. 24, 2006, at a salary of $96,000. Seawright had previously worked as the chief fiscal officer for Baltimore City's Department of Parks and Recreation for about six years.

In 2008, he was promoted to the deputy chief operating officer at a salary of $130,000 and received a cost-of-living adjustment that brought him to his current salary of $135,200, city school officials said. City school officials said that Seawright was promoted based on his performance, not his credentials.

Both positions require a bachelor's degree in business, management, finance or a related field, but a master's degree is preferred, according to the job descriptions. On Wednesday, Seawright said he believed he was "more than qualified to do the job." "There's nothing about accredited degrees in my job," he said. "It was based on experience, too."
It's worth noting, too, that he committed no fraud: He listed the bogus degrees on his CV every step of the way and no one seemed to care until the Sun published an investigative report noting that the two schools were unaccredited.
Now, I have no idea how well he was doing his job or how he stacked up against others in similar positions in terms of competency. But it's not immediately obvious to me why he should have been forced to resign simply because, years into his tenure, someone questioned the quality of his degrees.
Note that I hold the same position in the case of prestige degrees. At some point, the fact that Barack Obama was president of Harvard Law Review or that George W. Bush had his MBA from Harvard ceases to matter. The idea that they should be permanent Get Out of Jail Free cards is absurd. Yet, quite a few people continue to point to decades-old degrees as evidence of competence.