Discontinued Olympic Sports
The Economist published this handy chart of sports that used to be in the Olympics but aren't any more: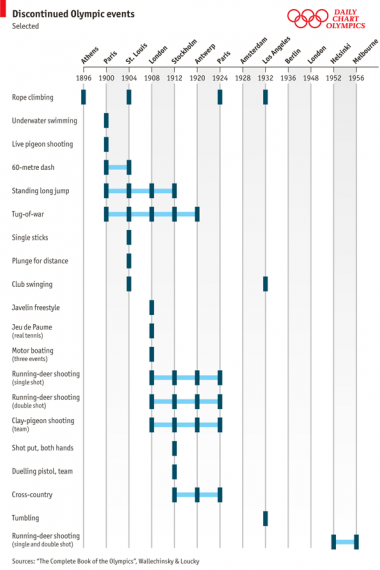 Added to this list should be Softball, which was an Olympic sport from 1996-2008 and interestingly one of the only Olympic sports that was exclusively played by women, and Baseball, which was an Olympic sport from 1992-2008. Both sports were eliminated because the IOC said they weren't allegedly "universal" enough.
Of the older sports, though, wouldn't it be cool to see Tug-Of-War again? Heck how about the Live Pigeon Shoot, the Running Deer Shoot, and the Dueling?