Disdain for the Less-Educated?
Is shunning those without college degrees the last acceptable prejudice?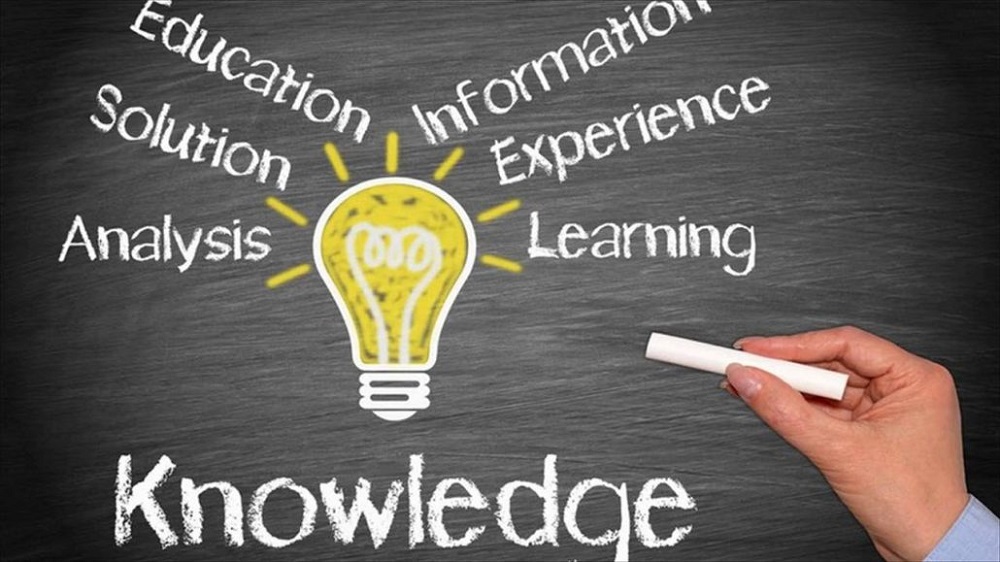 Harvard government professor Michael J. Sandel has written a book called The Tyranny of Merit: What's Become of the Common Good? He previews it in an opinion column for the New York Times.
After a long setup about Joe Biden, who has an undergraduate degree from an R1 flagship university and law degree from another R1 university somehow being a departure from the Democratic Party's tendency to nominate elites, Sandel argues,
Building a politics around the idea that a college degree is a precondition for dignified work and social esteem has a corrosive effect on democratic life. It devalues the contributions of those without a diploma, fuels prejudice against less-educated members of society, effectively excludes most working people from elective government and provokes political backlash.

[…]

The rhetoric of rising through educational achievement has echoed across the political spectrum — from Bill Clinton to George W. Bush to Barack Obama to Hillary Clinton. But the politicians espousing it have missed the insult implicit in the meritocratic society they are offering: If you did not go to college, and if you are not flourishing in the new economy, your failure must be your own fault.
At least economically, this is untrue. Our society pays skilled tradesmen very well. Of course, even those jobs tend to require formal postsecondary training and credentialing in a way they didn't in the not-so-distant past.
The credentialist prejudice is a symptom of meritocratic hubris. By 2016, many working people chafed at the sense that well-schooled elites looked down on them with condescension.
While it's true that Trump's populist campaign was ultimately successful, it's worth noting that, in a country where two-thirds of eligible voters lack a four-year college degree, the woman with two elite degrees beat the man with only one by nearly three million votes.
This complaint was not without warrant. Survey research bears out what many working-class voters intuit: At a time when racism and sexism are out of favor (discredited though not eliminated), credentialism is the last acceptable prejudice.

In the United States and Europe, disdain for the less educated is more pronounced, or at least more readily acknowledged, than prejudice against other disfavored groups. In a series of surveys conducted in the United States, Britain, the Netherlands and Belgium, a team of social psychologists led by Toon Kuppens found that college-educated respondents had more bias against less-educated people than they did against other disfavored groups. The researchers surveyed attitudes toward a range of people who are typically victims of discrimination. In Europe, this list included Muslims and people who are poor, obese, blind and less educated; in the United States, the list also included African-Americans and the working class. Of all these groups, the poorly educated were disliked most of all.

Beyond revealing the disparaging views that college-educated elites have of less-educated people, the study also found that elites are unembarrassed by this prejudice. They may denounce racism and sexism, but they are unapologetic about their negative attitudes toward the less educated.
I would have to see the surveys in question to know whether this is actually what they reveal. If, for example, "People who can't find work should get more training or education" is considered "prejudice," then I'm sure it's widespread. But I'm more than a wee bit skeptical that people hate the less-educated in a way that they hate people of other races or religions. There's no "junior college or less" equivalent to the KKK or Aryan Brotherhood.
For that matter, it's rather well-documented that, despite being among the most overweight societies in human history, Americans have a visceral disdain for the morbidly obese. That "fat-shaming" has become a thing and people have been trained to deny it in surveys doesn't change that reality.
In the U.S. Congress, 95 percent of House members and 100 percent of senators are college graduates. The credentialed few govern the uncredentialed many.

It has not always been this way. Although the well-educated have always been disproportionately represented in Congress, as recently as the early 1960s, about one-fourth of our elected representatives lacked a college degree. Over the past half-decade, Congress has become more diverse with regard to race, ethnicity and gender, but less diverse with regard to educational credentials and class.
This is a silly comparison. For the generations who were elected to Congress before 1960, a college education was exceedingly rare—available to the hereditary elite and the extremely gifted. The post-World War II GI Bill changed that and created the condition that Sandel laments: an attitude that higher education should be pursued by the masses as a means of upward mobility.
Nor is it shocking that essentially everyone in national politics has a college degree. First, the sort of person who is obsessively interested in politics is very likely to go to college. Second, the nature of modern campaigning requires an inordinate amount of time away from one's occupation. College-educated people are much more likely to have the ability to take that much time off.
One consequence of the diploma divide is that very few members of the working class ever make it to elective office. In the United States, about half of the labor force is employed in working-class jobs, defined as manual labor, service industry and clerical jobs. But fewer than 2 percent of members of Congress worked in such jobs before their election.
Here, Sandel is adjacent to a point. Recall the vitriol directed toward the fact that Alexandria Ocasio-Cortez once worked as a bartender.
Beyond that, though, we shouldn't be that surprised by any of this. We elect an inordinate number of lawyers to Congress. While this leads to a skewed representation, it's worth noting that they are in the business of writing laws. And one imagines some significant number of Congressmen worked in the service industry—just as entrepreneurs and managers rather than as front-line workers.
Some might argue that government by well-educated university graduates is something to welcome, not regret. Surely we want well-trained doctors to perform our appendectomies. Aren't highly credentialed leaders best equipped to give us sound public policies and reasoned political discourse?

Not necessarily. Even a glance at the parlous state of political discourse in Congress should give us pause. Governing well requires not only technocratic expertise but also civic virtue — an ability to deliberate about the common good and to identify with citizens from all walks of life. But history suggests little correlation between the capacity for political judgment and the ability to win admission to elite universities. The notion that "the best and the brightest" are better at governing than their less-credentialed fellow citizens is a myth born of meritocratic hubris.
This is just a shameful piling on of logical fallacies for someone claiming to be representing civic virtue.
Does it seem plausible that those educated in matters of government, philosophy, and literature are better-equipped to engage in "reasoned political discourse"? Indeed, it does. Are there those without formal education who are more capable than most college graduates? Sure.
Is "civic virtue" a desirable quality in a lawmaker? Absolutely. Is there reason to believe going to college saps it? Not that I'm aware of.
Should we have more plumbers, electricians, and carpenters in Congress? Maybe. Surely, the couldn't be worse than the sorry lot we have now. But, again, two-thirds of the electorate lack a college degree and half of them are "working class." Given the bottom-up nature of the primary system of nomination, they have the capacity to make that happen if they so desire.
Sandel's close is something of a non sequitur, perhaps a function of trying to shoehorn a book promo into what began as a commentary on the state of our political campaigns.
We should focus less on arming people for a meritocratic race and more on making life better for those who lack a diploma but who make important contributions to our society — through the work they do, the families they raise and the communities they serve. This requires renewing the dignity of work and putting it at the center of our politics.

It also requires reconsidering the meaning of success and questioning our meritocratic hubris: Is it my doing that I have the talents that society happens to prize — or is it my good luck?

Appreciating the role of luck in life can prompt a certain humility: There, but for an accident of birth, or the grace of God, or the mystery of fate, go I. This spirit of humility is the civic virtue we need now. It is the beginning of the way back from the harsh ethic of success that drives us apart. It points beyond the tyranny of merit toward a less rancorous, more generous public life.
We would all do better to acknowledge more the role sheer, dumb luck plays in our lives. Talent, health, attractiveness and the like play an outsized role in economic and social success and are only tangentially our doing. We often attribute to "merit" what is really good fortune.
But I'm not sure that it follows that we need to reorganize our society around this fact. I want my Harvard professors to be really smart people with multiple academic degrees. I want my football players to be really strong and fast. And, yes, I want my political leaders to be smart, well-spoken, and deeply trained in public affairs.
As to our governing ethos, the irony is that it's the reverse of what Sandel's setup would indicate. The party running the populist with only one measly Ivy League degree and representing the virtue of the working man is the ones whose policies most implicitly buy into the meritocratic myth Sandel decries. The party running the barely-educated sap with the measly state school baccalaureate and relatively mediocre law degree—but usually prefers those with multiple Ivy League degrees—advocates a much more redistributionist policies.