DNI Refusing to Brief Congress on Election Security
Yet more flouting of the rule of law by the Trump administration.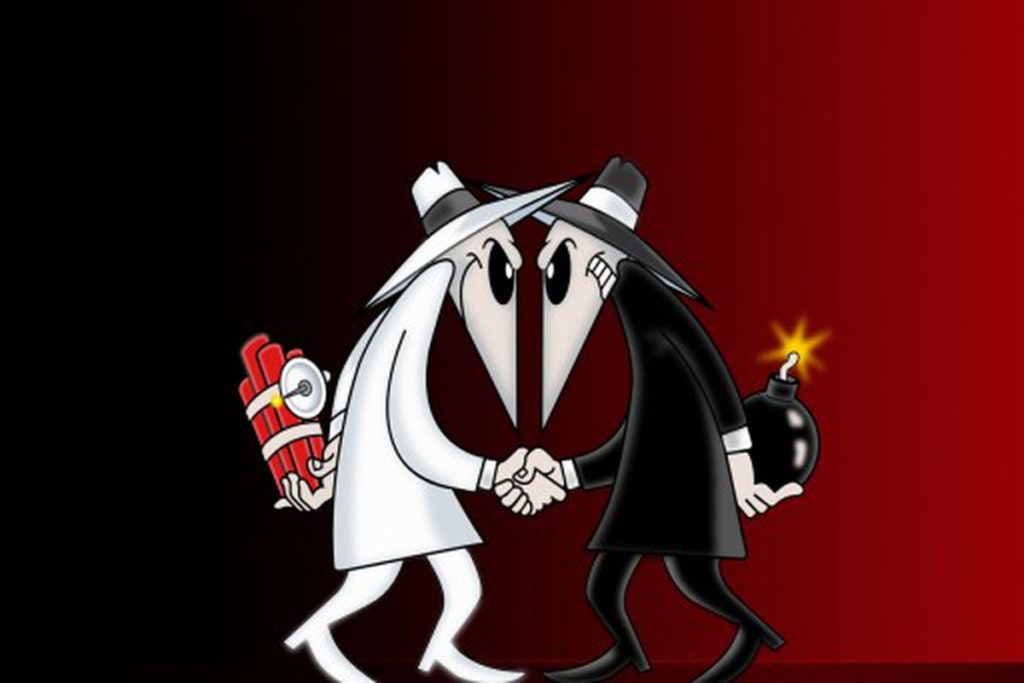 CNN ("Top intelligence office informs congressional committees it'll no longer brief in-person on election security"):
The Office of the Director of National Intelligence has informed the House and Senate Select Committees on Intelligence that it'll no longer be briefing in-person on election security issues, according to letters obtained by CNN. Instead, ODNI will primarily provide written updates to the congressional panels, a senior administration official said.

The official added that other agencies supporting election security, including the Department of Justice, Department of Defense and Department of Homeland Security, intend to continue briefing Congress.

Still, the abrupt announcement is a change that runs counter to the pledge of transparency and regular briefings on election threats by the intelligence community.

It also comes after the top intelligence official on election security issued a statement earlier this month saying China, Russia and Iran are seeking to interfere in the 2020 US election, a warning that prompted some backlash from Democrats on Capitol Hill who have continued to push for the public release of more information about the nature of those efforts.US officials charged with protecting the 2020 election also said last week that they have "no information or intelligence" foreign countries, including Russia, are attempting to undermine any part of the mail-in voting process, contradicting President Donald Trump, who has repeatedly pushed false claims that foreign adversaries are targeting mail ballots as part of a "rigged" presidential race.

Specifically, a senior intelligence official discounted the possibility of foreign actors mass producing fake ballots to interfere in the November elections, again breaking with Trump who has continued to insist that mail-in voting poses a significant threat to election security."We have no information or intelligence that any nation state threat actor is engaging in activity … to undermine any part of the mail-in vote or ballots," the official told reporters on Wednesday.

Trump said Saturday that Director of National Intelligence John Ratcliffe "got tired of" information leaking "so, he wants to do it in a different form."
POLITICO ("Dems outraged as Trump administration scales back election security briefings") adds:
The Office of the Director of National Intelligence is scaling back its election security briefings to Congress, according to two sources familiar with the matter and documents reviewed by POLITICO.

ODNI told the House and Senate intelligence committees that it will still provide written briefings, but that they should not expect verbal, in-person briefings on the topic, according to a congressional official and letters dated Aug. 28 that Director of National Intelligence John Ratcliffe sent to top members of Congress. Ratcliffe indicated in those letters that leaks from Congress were the reason for ending in-person briefings.

The move has enraged congressional Democrats, who have long charged the Trump administration with downplaying threats to U.S. elections from foreign actors, especially Russia. House Speaker Nancy Pelosi and House Intelligence Chairman Adam Schiff said in a statement that ODNI canceled separate briefings that had been scheduled for September before the intelligence committees and all members of Congress.

"This is a shocking abdication of its lawful responsibility to keep the Congress currently informed, and a betrayal of the public's right to know how foreign powers are trying to subvert our democracy," Schiff and Pelosi said.

Sen. Marco Rubio, acting chair of the Senate intelligence committee, and Sen. Mark Warner, the committee's vice chairman, released separate statements on the administration's decision, with Rubio excoriating those who leak classified information while urging Ratcliffe to "continue to fulfill" his obligations to fully brief Congress, and Warner casting the decision as "outrageous" and "an unprecedented attempt to politicize" the issue.

[…]

ODNI officials were particularly angry about a leak from an all-House classified briefing led by top counterintelligence official Bill Evanina late last month, where Pelosi accused him of keeping Americans in the dark about the details of Russia's continued interference in the 2020 campaign.

Evanina ultimately acknowledged in that briefing that Russia is again trying to boost President Donald Trump's reelection and denigrate his opponent, Joe Biden. In a statement at the time, an ODNI official said Evanina was "incredibly disappointed in the inability of some to protect classified information they are legally obligated to safeguard and instead attempt to use it for partisan gain."
First off, the DNI is a Senate-confirmed government officer. He has no right to dictate to Congress whether and how they may conduct oversight. If the intelligence committee chairs want oral briefings from him every day, they have that right.
Second, party politics aside, Congress has the power to coerce this testimony and ought to exercise it. Otherwise, they countenance being treated as an ancillary, rather than co-equal, branch of government. They should demand Ratcliffe appear forthwith and, if he refuses, hold him in contempt of Congress and freeze his budget.
Third, to the extent concerns about leaks are genuine and not partisan politics, the intelligence committee chairs should certainly crack down on their members. But it's unclear how Radcliffe's refusal to appear helps. Are the written briefs going to be completely based on open-source information? If so, they're useless. Ditto the testimony by the individual agency heads.
Fourth, it doesn't appear that Evanina disclosed any information that should have been classified. The American people have a right to know whether Russia or any other hostile power is attempting to interfere in our elections. What needs to be kept secret is how we're answering that question.