John Ratcliffe Withdraws As Trump's Nominee For Director Of National Intelligence
President Trump has withdrawn his nominee for Director of National Intelligence after controversy regarding his qualifications and resume.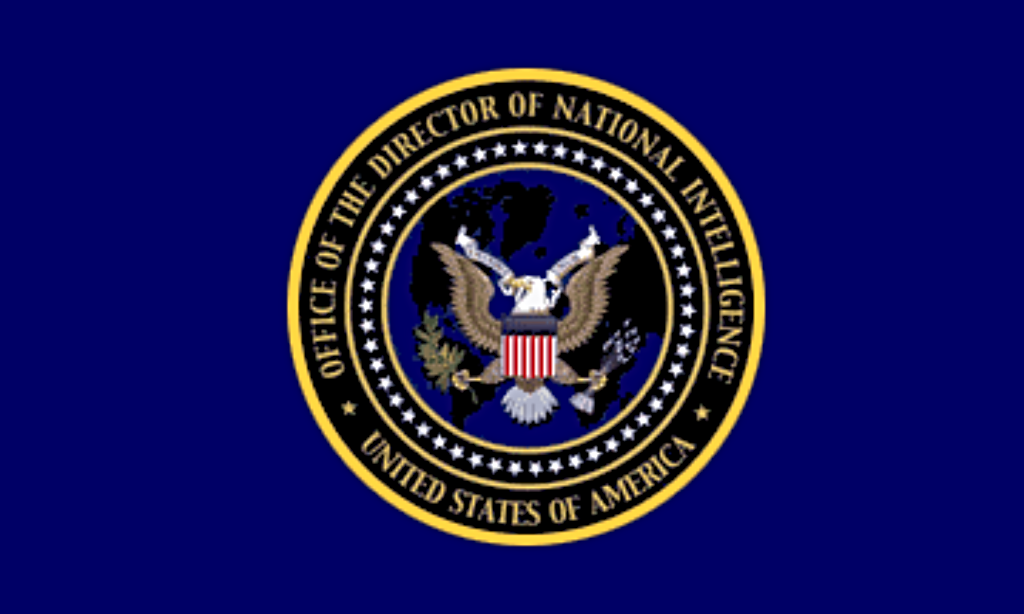 Just days after it was announced that current Director of National Intelligence Dan Coats would be leaving office in mid-August and President Trump announced that Texas Congressman John Ratcliffe would replace him, it was announced this afternoon that Ratcliffe's name is being withdrawn from consideration:
WASHINGTON — President Trump on Friday abruptly dropped his plan to nominate Representative John Ratcliffe, Republican of Texas, as the nation's top intelligence official, following bipartisan questions about his qualifications and pushback over whether he had exaggerated his résumé.

Mr. Ratcliffe, an outspoken supporter of Mr. Trump, has come under intense scrutiny since the president declared Sunday on Twitter that the lawmaker was his pick to succeed Dan Coats, who is stepping down as director of national intelligence on Aug. 15. The selection generated scant enthusiasm among senators of both parties who would have been decided whether to confirm him.

Mr. Trump's announcement that Mr. Ratcliffe would not be his nominee after all, also made on Twitter, spoke bitterly of the attention Mr. Ratcliffe's claims about his experience as a federal prosecutor quickly received from the news media.

The announcement was another reversal for the president and underscored recurring dysfunction in the White House vetting process that has plagued the administration. Mr. Ratcliffe joined a long list of Trump appointees who have had to pull their names after the president announced his plans to put them in powerful posts, without a full picture of potentially disqualifying details.
Here are the President's tweets announcing the decision:
Congressman Ratcliffe also took to Twitter to discuss the withdrawal of his nomination:
The sudden resignation of Director Coats and Trump's decision to nominate a third-term Congressman from Texas to replace him quickly became a point of controversy even among many Republicans. From the beginning, it was clear that Ratcliffe, who was little known outside of his appearances on Fox News Channel and his recent questioning of former Special Counsel Robert Mueller during his testimony before the House Intelligence Committee last week, could face a bumpy road before the Senate.
The biggest issue he would have faced is the fact that to put it bluntly, he was not qualified for the job. The statute that created the position of Director of National Intelligence specifically requires that the person named to the position have "extensive national security experience." Ratcliffe's chief problem was the fact that he had no real national security experience at all. Though he claimed to have handled terrorism cases during his brief tenure as United States Attorney for the Eastern District of Texas but there is no record of this having happened, for example. He also appears to have exaggerated his record regarding prosecuting immigration cases while in that position, but that too was found to be false. Finally, while he is currently a member of the House Intelligence Committee he has only been in that position since January and has apparently not joined other committee members in meetings with domestic and foreign intelligence officials that are supposed to be a regular part of having a position on that committee. Because of all of this, even several Republicans in the Senate were expressing private and public doubts about his nomination prior to this afternoon's announcement.
Ratcliffe's nomination isn't the only controversy that has developed in the wake of the announcement of Coats' retirement. The New York Times reported earlier today before the announcement about Ratcliffe that Trump was blocking Coats' deputy from taking the position of Acting Director of National Intelligence notwithstanding the fact that the governing statute appears to require just that:
WASHINGTON — The White House is planning to block Sue Gordon, the nation's No. 2 intelligence official, from rising to the role of acting director of national intelligence when Dan Coats steps down this month, according to people familiar with the Trump administration's plans.

The decision to circumvent Ms. Gordon, who has served as the principal deputy director in the Office of the Director of National Intelligence, will probably upset Republicans and Democrats in the Senate. They have expressed doubts about Representative John Ratcliffe, Republican of Texas, who is President Trump's choice to be the next Senate-confirmed leader of the agency.

Mr. Trump did not allow Ms. Gordon to personally deliver a recent intelligence briefing after she arrived at the White House, according to a person familiar with the matter. A spokeswoman for the Office of the Director of the National Intelligence, Amanda J. Schoch, said Ms. Gordon was not blocked from attending any recent briefing, but she declined to comment about what happened inside the Oval Office.

Opposition in the White House to letting her serve as acting director has raised the question of whether she will be ousted as part of a leadership shuffle at the intelligence director's office that will be more to Mr. Trump's liking

A federal statute says that if the position of director of national intelligence becomes vacant, the deputy director — currently Ms. Gordon — shall serve as acting director.

But there appears to be a loophole: The law gives the White House much more flexibility in choosing who to appoint as the acting deputy if the No. 2 position is vacant, said Robert M. Chesney, a law professor at the University of Texas at Austin, who specializes in national-security legal issues.

Ms. Gordon will retire if told by the White House that Mr. Trump wants someone else in the deputy's role who could then rise to fill the vacancy created when Mr. Coats departs, according to officials.
The statute in question is 50 U.S.C. 3026(a)(6) which states that:
The Principal Deputy Director of National Intelligence shall act for, and exercise the powers of, the Director of National Intelligence during the absence or disability of the Director of National Intelligence or during a vacancy in the position of Director of National Intelligence.
This would appear to require that Gordon become the Acting DNI after Coats leaves on August 15th. However, as noted, there is a loophole in that the White House would have more authority to name an Acting DNI in the event there was a vacancy in the position of Principal Deputy DNI, the position that Gordon currently holds. It's not clear from the report why Trump might object to Gordon taking over for Coats even for a brief period of time before a replacement is named and confirmed for Coats. This is especially true given the fact that Trump named her to the position to begin with after she had served in various capacities in the Central Intelligence Agency for 25 years. It's also unclear if today's developments will change the President's position.
In any case, this was the right thing to do, and no doubt motivated by the fact that Ratcliffe's nomination was being questioned even by many Senate Republicans. In that respect, this is not unlike the aborted attempt to place Herman Cain on the Federal Reserve Board, a decision that was reversed when Republican Senators made it clear that he would not be confirmed. So, chalk this one up as another retreat by the President and a win for American national security.