Dan Coats Stepping Down As Director Of National Intelligence
Dan Coats is stepping down as Director of National Intelligence, and President Trump wants to replace him with an inexperienced, obsequious toady.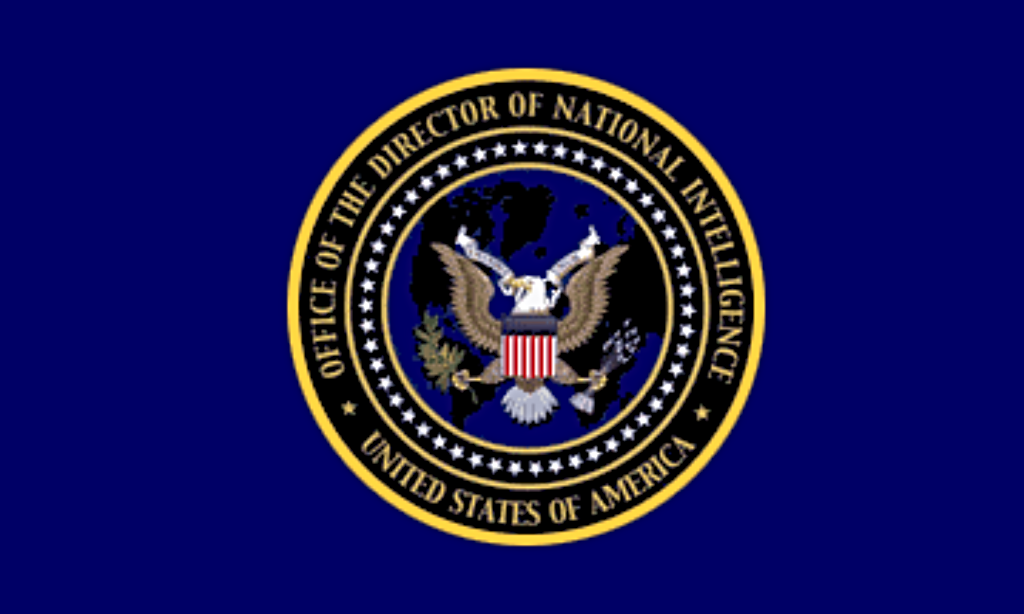 After months of reports about public and private disputes with the President and other members of the Administration, Director of National Intelligence Dan Coats is stepping down, and being replaced by a Trump loyalist who has often joined in on the President's attacks on the F.B.I. and other intelligence agencies:
WASHINGTON — President Trump announced on Sunday that Dan Coats would step down as the director of national intelligence after a fraught tenure marked by tension with the Oval Office, and he tapped one of his staunch defenders, Representative John Ratcliffe, to take over the country's expansive network of spy agencies.

Mr. Coats, a former senator and longtime pillar of the Republican establishment who angered the president by providing unwelcome assessments of Russia, North Korea and other matters, told Mr. Trump last week that it was time to move on, officials said. His departure removes one of the most prominent national security officials willing to contradict the president.

If Mr. Ratcliffe is confirmed by the Senate, he will offer a starkly different perspective in the Situation Room, one more in line with Mr. Trump's thinking. Mr. Ratcliffe, a third-term Republican from Texas and a former prosecutor, has embraced Mr. Trump's theories about the Russia investigation and was among the sharpest questioners of Robert S. Mueller III, the former special counsel, at last week's hearings.

Mr. Trump met with Mr. Ratcliffe on July 19 to discuss the job, but the hearings just five days later offered the congressman a chance to essentially audition for the president, who enjoyed watching him grill Mr. Mueller, according to people informed about the process.

Some Republicans, however, privately expressed concern, including Senator Richard M. Burr of North Carolina, the chairman of the Senate Intelligence Committee, who cautioned the president's advisers that he considered Mr. Ratcliffe too political for the post, according to people familiar with the discussions.

Mr. Trump disregarded the warning.

"I am pleased to announce that highly respected Congressman John Ratcliffe of Texas will be nominated by me to be the Director of National Intelligence," Mr. Trump wrote on Twitter after reports in Axios and The New York Times about the personnel change. "A former U.S. Attorney, John will lead and inspire greatness for the Country he loves."

The president offered appreciation but scant praise for Mr. Coats. "I would like to thank Dan for his great service to our Country," Mr. Trump wrote without elaboration.

Mr. Burr made no comment about Mr. Ratcliffe, a telling decision for the Republican whose committee will consider his confirmation. Senator Mark Warner of Virginia, his Democratic vice chairman, likewise did not mention Mr. Ratcliffe, but offered pointed praise for Mr. Coats.

"The mission of the intelligence community is to speak truth to power," Mr. Warner said in a statement. "As D.N.I., Dan Coats stayed true to that mission."

Senator Chuck Schumer of New York, the Democratic leader, did not hold back, saying that Mr. Ratcliffe was clearly "selected because he exhibited blind loyalty to President Trump with his demagogic questioning" of Mr. Mueller and that his confirmation "would be a big mistake."

Mr. Coats, 76, who represented Indiana in the House and the Senate for 24 years and served as ambassador to Germany under President George W. Bush, had been an important link between Mr. Trump and the Republican establishment. Without Mr. Coats or figures like Jim Mattis, Mr. Trump's first defense secretary, and Nikki R. Haley, the former ambassador to the United Nations, the president is increasingly surrounded by loyalists.

Indeed, Mr. Trump's grip on the party has only strengthened, demonstrating that the establishment needs his support far more than he needs its. To Mr. Trump, Mr. Coats had come to represent the disapproving Republican elite that he scorned, and his frustration with his intelligence director spiked again during spring weekends at his club in Florida, according to people who spoke with him then.

Mr. Coats had long been expected to depart of his own accord, an administration official said, but remained to avoid appearing to be forced out. The president asked him in February to stay longer, but in a meeting last week with Mr. Trump and Vice President Mike Pence, Mr. Coats said he was ready to leave. Mr. Coats finished his resignation letter a week ago and submitted it on Sunday, effective Aug. 15, according to a person familiar with its drafting.

While Coats has not been a public face he has spent the past two and a half years guiding the intelligence community through what has been a turbulent time made so primarily by attacks against it by the President of the United States. He has been one of the strongest voices, for example, in defending the conclusion of every agency that Russia did in fact interfere in the 2016 election, that it was continuing its campaigns of cyberwarfare and disruption via disinformation against the United States and other western democracies. He has also publicly and privately raised doubts about the Administration's North Korea by stating that, in the assessment of the intelligence community, it was highly unlikely that the DPRK would ever completely give up its nuclear weapons and ballistic missile research programs. All this occurred while the President continued to call the Russia investigation "fake news," said he believed Vladimir Putin's claim that Russia did not interfere in the 2016 election, and claimed that he had a special relationship with North Korean dictator Kim Jong Un, who he believed would indeed give up his nuclear weapons. It was also during this time that Trump engaged in frequent attacks on the intelligence and the so-called "Deep State" on his Twitter account and elsewhere.
By all accounts, then, Coats' tenure in office has been good for the nation. He has been a staunch defender of the intelligence community who has been willing to speak truth to power both privately and publicly and, by all accounts, a solid administrator of a far-flung network of intelligence agencies that, notwithstanding the changes made after the September 11th attacks, remain somewhat competitive with each other and not exactly eager to share information. This is one reason why the initial reaction to the announcement of his decision to step down is coming with regrets. This is especially true given who the President has chosen to replace him.
John Ratcliffe, the man who Trump has named as Coats' successor has an impressive resume, but it isn't exactly one that seems to contain the kind of experience necessary for the position he's being nominated for. Ratcliffe received his undergraduate degree from the University of Notre Dame and his Juris Doctorate from Southern Methodist University. After law school, Ratcliffe apparently worked in the private sector before joining the Justice Department during George W. Bush's Justice Department. During the final year of that Administration, he served as United States Attorney for the Eastern District of Texas. At the same time, he apparently also served for eight years as the Mayor of Heath, Texas, a small town in East Texas. He was elected to Congress as the member from Texas's 4th Congressional District after defeating Ralph Hall, at the time the longest-serving Republican in the House of Representatives. Other than the fact that he was named to the House Intelligence Committee earlier this year, there is nothing in his resume to indicate any experience in intelligence, foreign policy, or military affairs.
Perhaps the most important thing about Ratcliffe, though, is the fact that he is essentially an obsequious Trump loyalist:
John Ratcliffe, a House representative from Texas, will be nominated to replace Dan Coats as the director of national intelligence, President Trump said on Sunday.

"A former U.S. Attorney, John will lead and inspire greatness for the Country he loves," Mr. Trump said on Twitter. Mr. Coats will leave the position Aug. 15, and an acting director will be named shortly, the president said.

Mr. Ratcliffe, 53, has a reputation as a staunch conservative and an ally of Mr. Trump. He has a 96 percent lifetime rating from the American Conservative Union, and earned a 100 percent in the most recent session score from Heritage Action for America.

The relationship between Mr. Trump and intelligence officials has been strained during Mr. Coats's two-year tenure. Mr. Coats has at times clashed with the president and taken issue with Mr. Trump's assertions about Russian interference.

If nominated and confirmed by the Senate, Mr. Ratcliffe would become the sixth person to serve as the director of national intelligence, a position that was created after the Sept. 11 attacks to promote better coordination among the country's intelligence agencies.

Amid whispers that Mr. Coats was on the way out, conservative allies of the president, including Mick Mulvaney, the acting White House chief of staff, favored Mr. Ratcliffe as a replacement.

Mr. Ratcliffe met privately with Mr. Trump at the White House July 19 to discuss taking the job, administration officials said.

Mr. Ratcliffe sharply questioned Robert S. Mueller III, the former special counsel, at last week's hearing and accused him of not following Justice Department guidelines after Mr. Mueller said he could not exonerate the president of obstruction of justice charges.

If a special counsel cannot bring charges, Mr. Ratcliffe argued, he should not presume to say a target was not cleared.

"So, Americans need to know this as they listen to the Democrats and socialists on the other side of the aisle as they do dramatic readings from this report," Mr. Ratcliffe said of the part of Mr. Mueller's report that described how the president sought to impede the investigation, "that Volume II of this report was not authorized under the law to be written."

On Sunday morning, Mr. Ratcliffe said on Fox News that Democrats "accused Donald Trump of a crime, and then they try and reverse engineer a process to justify that accusation."

"I'm not going to accuse any specific person of any specific crime, I just want there to be a fair process to get there," he added. "What I do know, as a former federal prosecutor, is that it does appear that there were crimes committed during the Obama administration."
Ratcliffe's lack of experience in the intelligence, foreign policy, or military areas could prove to be problematic even for some Republican members of the Senate. The most important person in this regard will likely be Senator Richard Burr, the Chairman of the Senate Intelligence Committee. Burr has spent the last two years rebuffing Administration pushback and conducted what by all accounts has been a bipartisan investigation of Russian interference in the election and the links, if any, between the Trump campaign and people close to the Russian government. It's possible that as with the nomination of Herman Cain to the Federal Reserve Board, which was ultimately withdrawn when even many Republicans noted that Cain had absolutely no qualifications for the position he was named to and that it was unlikely he would be confirmed. Whether the same thing happens to Ratcliffe remains to be seen.