Does The 2012 Election Really Matter? Probably Not As Much As You Think
The cable networks and the political parties will tell you otherwise, but the 2012 isn't quite as important as they're saying.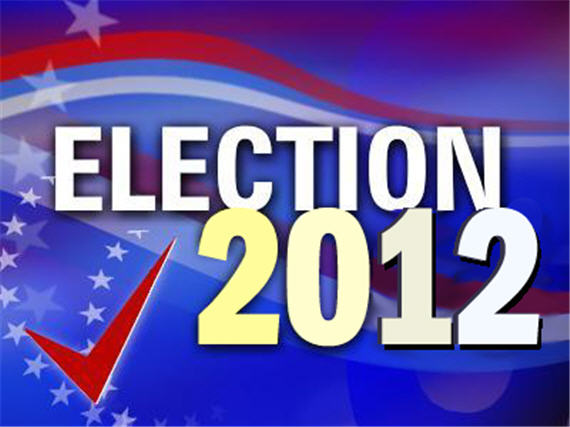 Russ Roberts argues  in a Boston Globe column [free registration required for full access] that next year's election isn't going to matter nearly as much as the partisans on both sides of the aisle would like us to think it does:
HOW IMPORTANT is the 2012 presidential election? Imagine being visited in 2008 by a time-traveler with news of the future. He tells you that in 2011, America is still in Afghanistan and Iraq, but has also added bombing Libya to its list of military adventures. Guantanamo Bay remains open. Osama bin Laden is dead – killed in a covert operation on an ally's soil. On the economic front, unemployment is sitting at 9.1 percent, but had been as high as 10 percent. The Bush tax cuts have been extended.

You would reasonably conclude that Republican John McCain, the foreign policy hawk who proudly proclaimed his ignorance of economics, must have been elected.

That's not to say that the outcome of the 2008 election was irrelevant. I doubt McCain would have pushed anything close to ObamaCare. He probably would have spent less than Obama did to fight the recession. But my point is that candidates often disappoint us. They respond less to what we perceive as their principles and more often to the political winds.
But surely, some might say, we are headed toward an epic battle over the size and scope of government, even more so if the election ends up being a race between President Obama and Texas Governor Rick Perry who, at least according to their supporters, represents polar opposite positions in that debate. Leaving aside the fact that this debate is one we've been having since the founding of the Republic, Roberts correctly notes that history suggests that the actual differences between President A and President B won't be all that substantial:
The next president, Republican or Democrat, will spend less than we've been spending. But not a lot less. So those Tea Partiers are in for disappointment. Oh, we might go back to the level of government spending way back in the Dark Ages of 2007. But you have to go back to Calvin Coolidge to find a Republican president who presided over a smaller government when he left office than when he arrived – Congress doesn't like taking away things from voters who've become accustomed to free lunches paid for by other taxpayers.

(…)

Who wins the election of 2012 will matter. But it's not likely it matters nearly as much as the partisan fever suggests. My advice is to be less partisan. Care less about who wins. That will soften the blow when your favorite candidate or party betrays you in response to political reality.
Robert's view is cynical, but largely correct. With only a few notable exceptions in American history, the outcome of Presidential elections doesn't seem to have the impact on the direction of the country that people think it will. Obviously, the decisions that individual Presidents make will have an impact on history but in broad policy terms the actual differences are pretty minimal. Major changes in direction are the exception in American politics, not the rule.
So, I'd recommend taking Roberts' advice. Tone down the rhetoric. Barack Obama isn't a socialist and Rick Perry isn't a theocrat. In fact, they've probably got more in comon than either one of them will ever be willing to admit. The 2012 election is, in all likelihood, not the most important election ever, and we're going to be back having the same arguments we are now no matter who takes the oath of office on January 20, 2013.