Dog Eating, Composite Girlfriends, And Other Memes That Won't Win An Election
The argument that Barack Obama hasn't been vetted is simply absurd.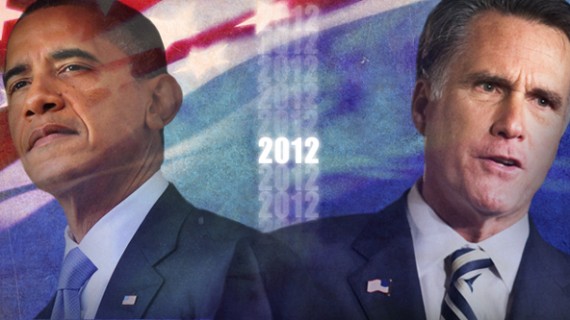 In a column in The Telegraph, Tim Stanley attempts to argue that the stories that have come out about Barack Obama's past, that he once ate dog and that his description of a New York girlfriend in Dreams From My Father, is important and in the process repeats a numbers of memes we've heard from the right over the last four years:
Why didn't we know all these details four years ago – even though some of them were published in a best-selling autobiography that was sold to us as if it was a fifth gospel? And yet we knew everything there was to know about Sarah Palin, despite the fact that she was in the race for a much shorter space of time than Obama – and only running for veep.

That's the significance of the canine and composite revelations – both of them, aside from their delightful "dish" factors, not really revelations at all. That we are only discussing them this late into Obama's career suggests that the vetting that should have happened four years ago was unforgivably neglected. But, hey, it's never too late to start.
The idea that Barack Obama wasn't vetted is something we've heard from the right constantly for the past four years. During the 2008 campaign, the complaints typically revolved around the claim that the media wasn't covering things like then-Senator Obama's ties to Rev. Jeremiah Wright and Bill Ayers (or, for some, that they weren't demanding to see his birth certificate, college transcripts, or kindergarten graduation records). The most bizarre thing about these particular complaints four years ago is the fact that most of them were being made at the same time that the media was covering the things conservatives said they weren't covering. Does nobody remember the month of April 2008 when Obama was forced to publicly address the Rev. Wright controversy twice during the course of  a hotly contested primary fight with Hillary Clinton, for example? First, Obama gave a major address in Philadelphia on race after several weeks of press coverage about Wright's controversial statements. Then, when Rev. Wright decided to go on his own press tour during which he not only doubled down on the controversial statements that were getting coverage in the media nearly every day, but basically said that Obama had only spoken out against those statements for political reasons, Obama found it necessary to openly denounce and disassociate himself from Wright completely. Arguably, the fact that Rev. Wright was in the news for almost the entire month of April 2008 was one of the primary reasons that Obama ended up losing the Pennsylvania Primary. To argue, then, that the media wasn't covering these issues about Obama's past is simply absurd. By the time the General Election rolled around, the Rev. Wright issue had been covered to death by the media, and Obama survived it. Clearly, the only reason that it remained a source of complaint on the right was because it didn't have the effect they had hoped it would.
There's another fact, though, that makes Stanley's argument patently absurd. Dreams From My Father was published in 1995, and enjoyed something of a resurgence in sales in 2007 and 2008 as a result of Obama's Presidential campaign. The idea that the details that are coming out now about dog eating or composite girlfriends were hidden from us becomes patently silly once you realize that those details were in a book that was easily available at Amazon, Borders, and Barnes & Noble. For those on the right who complain about why the media didn't report on these details from the book four years ago, I have a question —- why didn't you? After all, the conservative blogosphere didn't come into existence after Barack Obama was elected, and there's nothing in the world that would've prevented someone at National Review, The Weekly Standard, or Red State from  writing that groundbreaking "Obama Ate A Dog And Wrote About Composite Girlfriends!" article back in May of 2008. Why didn't they? Well, I can only ascribe it to laziness or a realization that nobody would really give a crap about these non-stories.
As James Joyner noted in his post this morning, Barack Obama has been President of the United States for nearly four years now, and he's been on the national scene as either a candidate for President or as President since 2007. The idea that we have no idea who the man is, or that he hasn't been "vetted" is simply an absurd fantasy that partisans are using in what looks for all the world like a desperate effort to find something, anything that they can use against him in the upcoming election. The fact that they're reduced to things like dog eating and memories of a mid-80s girlfriend or two that have been mashed together for autobiographical purposes indicates that they really don't have much of anything to go on. The fact that they're pushing stories like this against an incumbent President at the same time that they're saying that the state of the economy guarantees that he won't be re-elected is a pretty good indication that they don't believe their own rhetoric.
I don't plan on voting for Barack Obama in November, but it won't be because he once ate a dog and later wrote a book where he combined details about two girlfriends into one narrative in a book that wasn't really about them and I suspect that there are few if any American voters who are going to base their decision on such irrelevancies.