This Campaign Has Gone To The Dogs
Last week, an absurd campaign became even more absurd.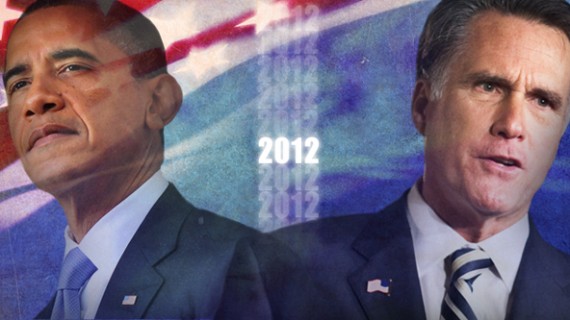 Last week, for reasons that nobody appears to be able to explain, a one paragraph passage from Barack Obama's 1995 book Dreams From My Father became a hot political topic among conservatives in the blogosphere and on Twitter:
It had taken me less than six months to learn Indonesia's language, its customs, and its legends. I had survived chicken pox, measles and the sting of my teachers' bamboo switches. The children of farmers, servants and low-level bureaucrats had become my best friends, and together we ran the streets morning and night, hustling odd jobs, catching crickets, battling swift kites with razor-sharp lines — the loser watched his kite soar off with the wind, and knew that somewhere other children had formed a long, wobbly train, their heads toward the sky, waiting for their prize to land. With Lolo, I learned how to eat small green chili peppers raw with dinner (plenty of rice), and, away from the dinner table, I was introduced to dog meat (tough), snake meat (tougher), and roasted grasshopper (crunchy).
The paragraph, obviously, relates to that part of Barack Obama's life when he lived in Indonesia with his mother and her second husband Lolo Sotero, which roughly covers the time that Obama was between ages 6 and 10. For some reason, this paragraph was picked out of the blue by a Daily Caller columnist and it quickly turned into a massive Twitter hashtag called #ObamaDogRecipes. To some extent, it was understandable that conservatives would pick up on this story given the traction that the rather irrelevant story about Mitt Romney once putting the family dog Seamus in a dog carrier on the roof of the family station wagon during a trip from Boston to Ontario. Thanks to people like New York Times columnist Gail Collins and Obama adviser David Axelrod, that particular story has gotten far more media attention than it deserves, and perhaps many on the right felt that payback was fair game.
But they were wrong.
I've always thought that the proper way for campaigns to deal with idiotic stories that pop up during a campaign was to ignore them. If there is any more of a definition of an idiotic story than the Seamus story, I don't know what it is and, for the most part, the Romney campaign has wisely avoided either commenting on it or responding to the occasional ribbing about it that comes from people like Collins and Axelrod. The only thing that responding to such a story does is elevate it's importance and give the media reason to talk about it even more. Instead of learning that lesson, though, Romney's supporters (assuming they're really supporters) in the digital world decided that the best way to respond to a ridiculous story about a family road trip in the 80s was to bring up a even more ridiculous story about something that happened to Barack Obama in the 1960s.
So Barack Obama ate dog meat (not to mention snake and grasshopper apparently). So what? Yes, its something that a lot of us find distasteful mostly because we consider dogs to be members of our families rather than sources of nutrition, but that's not how people in many other parts of the world see it. Consumption of dog meat is still regularly practiced in many parts of the world. Heck, that hamburger you ate the other day would be considered a travesty in the world's second most populous nation. The world is a diverse place and what's considered acceptable food in one country is considered verboten in another. More importantly, what in the world is the relevance of something that Barack Obama ate when he was a child of less than 10 to a political campaign in 2012? I posed that question to several conservatives on Twitter over this past week, and not surprisingly I never really got a coherent answer.
And, so Mitt Romney put Seamus in a dog carrier and secured it on the roof of a 1970s era station wagon? To be honest, I remember taking plenty of road trips with my family in our station wagon (no dog) and seeing the same thing on more than one car. Heck, just two weeks ago, I was traveling on a highway here in Virginia and saw a pickup truck pulling a trailer with a set of kennels that had dogs in them. Trust me, dogs are resilient creatures. And if the experiences I've had with dogs in cars are any indication,  being in the open air  traveling at a high rate of speed is about as close to heaven on earth as a dog can get. Again, though, most importantly, what in the world is the relevance of a family road trip in the 1970s to a political campaign in 2012? Absolutely none, I would submit.
This dog-on-dog meme war is only the latest example of the silliness that we've seen erupt in this campaign in just the past two months. There was the Etch-A-Sketch nonsense, the rather contrived outrage over Hilary Rosen's alleged attack on stay-at-home mothers on CNN, and an admittedly stupid comment by Foster Freiss that he hoped Obama has "bulletproof teleprompters." Living as we do in a 365/24/7 news cycle, the smallest dumb comment by a candidate or campaign surrogate ends up getting blown entirely out of proportion, creating an "issue" that is, in reality, entirely phony, while ignoring the issues that really matter.
Jason Pye at United Liberty puts it best:
With polls showing that social and cultural issues standing low on voters' radar, you'd think that the economy would be the focus on both sides. But since Obama has no real record to run on, resorting instead to a blame game to explain away his failures and conservatives apparently still believe that wedge social issues are a winning formula; voters are almost assured that neither party is prepared to be open and honest with them in the upcoming election.

Of course, this is broadly speaking. There are certainly members of each party in Congress that are truly concerned about the economy, which polls indicate is the most pressing issue facing the country. But sadly, they are few and far between.

It's hard to take any politician or talking head seriously over the cacophony of stupidity that comes to us on social media and in the news, and this isn't limited to any one side. Most Americans don't care about about the other side's "war on [insert group here]" when unemployment and gas prices remain high.

If you're a blogger, no matter your political or philosophical persuasion, and you're keeping up with the "Meme of the Day," kindly get back to what matters in this election and stop deviating to issues that otherwise don't matter to voters.
I'd argue that doesn't just apply to bloggers, but to political pundits, partisans, and anyone who really thinks that this election should be about the issues that truly matter in this election, and to this country's future.
That brings up another thought that points out yet again why the "meme wars" and the silly season really are such a waste. When you spend your time reading, writing, talking, and watching television programs about politics you sometimes start to think that everyone in the country is just like you and that they pay as much attention to the daily nonsense of a political campaign as you do. As Ezra Klein noted in a recent column, that's not true at all:
On Thursday, I spoke with Lynn Vavreck, a political scientist at UCLA, for a column I'm writing next week. She said something that I thought was very wise.

"Most people don't care about politics," she said. "They're not running around with these preformed opinions in their head. They worry about what they'll make for dinner and how to get their kids to bed. And that hasn't changed. For us, that's an alien world. We think about politics all the time. But we're not normal. The 24-hour news cycle has not really affected the average American who isn't into politics. And that's really important to remember."

I think most people in Washington believe voters would make better decisions if they spent more time following politics. But I spend a lot of time following politics, and quite often, I couldn't be happier that voters are tuning out the inanities that obsess this town. Better that they worry about real mountains rather than hyped-up molehills.
Although I don't do so very often, I've to agree with Klein here. In that strange place called the "real world," I often get to interact with people who don't spend their every waking hour paying attention to politics. They have real lives, kids, businesses to run, and payrolls to meet. They couldn't care less if Obama ate dog meat when he was 7 or if Romney put Seamus on the roof in the 1970s. They'll vote in the election, but they'll do so based not on some stupid meme off the Internet, but based on who they think can best run the country. It strikes me that they are the sane ones.