Donald Trump Calling Obama The "Founder" Of ISIS Requires One To Ignore History, And Reality
President Obama's ISIS policy has been far from perfect, but to call him a "Founder" of ISIS is to ignore both history and reality.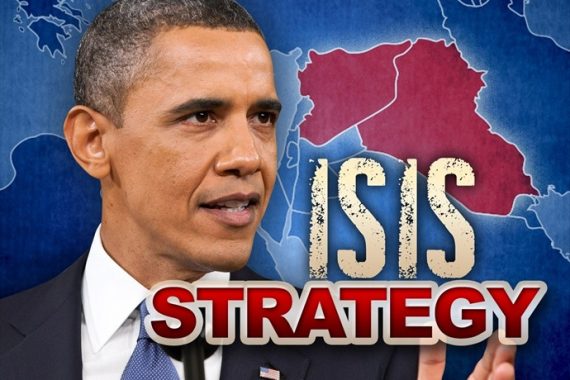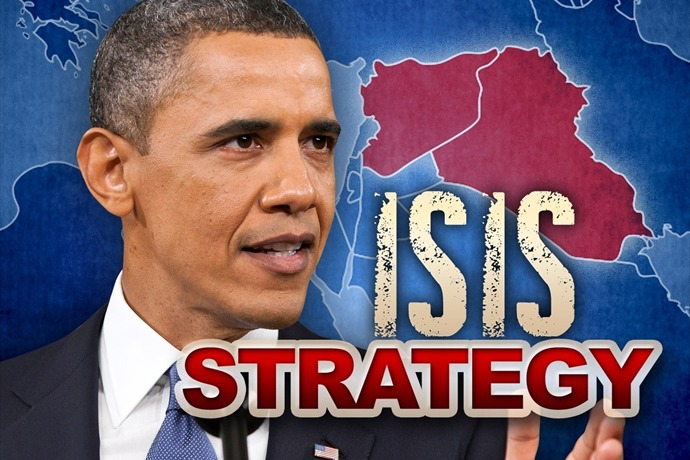 In a speech last night, Donald Trump called President Obama the "Founder" of ISIS, and Hillary Clinton a 'co-founder":
SUNRISE, Fla. — A day after remarks that appeared to suggest that gun rights advocates harm Hillary Clinton, Donald J. Trump sprayed his fire at President Obama on Wednesday, accusing him of creating the Islamic State and saying the terrorist group "honors" him.

"In many respects, you know, they honor President Obama," Mr. Trump told a raucous and rowdy crowd in Florida on Wednesday night. "He's the founder of ISIS. He's the founder of ISIS. He's the founder. He founded ISIS." He added, "I would say the co-founder would be crooked Hillary Clinton." During an extended riff on the crisis in Crimea, Mr. Trump added extra emphasis on the president's full name, saying that it occurred "during the administration of Barack Hussein Obama."

Mr. Trump's statement was an escalation in his recent criticism of the Obama administration's handling of the terror threat, as he had previously accused only Mrs. Clinton of having a "founding" role in the terror group. His suggestion that the president was honored by ISIS recalled an earlier controversy when Mr. Trump seemingly implied that the president had some connection to the terrorist massacre of 49 people at the Pulse nightclub in Orlando.
In making this comment, Trump is, of course repeating a familiar Republican trope that it was President Obama's decision to withdraw the final American troops from Iraq in 2011 that led to the rise of ISIS. In addition to suffering from the familiar post hoc ergo propter hoc logical fallacy, this argument ignores several important facts about ISIS, the course of the Iraq War itself, and the factors that contributed to the instability that ISIS and its allies were able to exploit in their rise to power.
First of all, as many in the GOP seem to forget, ISIS has in fact been in Iraq for more than a decade, It started out under the name al Qaeda in Iraq and was among the chief adversaries that American forces were arrayed against in the battles that took place after the fall of Saddam Hussein. After a time, al Qaeda in Iraq broke with the main al Qaeda organization largely due to differences over strategy and, thus, ISIS was born. There's much more to the story, of course, including the alliance between the jihadist organizations and former members of Saddam Hussein's Baathist regime and military, but given the fact that al Qaeda was essentially non-existent in Iraq prior to the Iraq War, it is fair to say that the roots of ISIS can be found not in any policy enacted by President Obama, but in the decision to go to war in Iraq itself. We don't have the ability to divine what an alternate timeline without an Iraq War might look like, other than to be able to say with a high degree of certainty that thousands of Americans and Iraqis would be alive and uninjured today but for the decision to go to war.
Second, as has been made clear many times in the past, the decision to remove troops from Iraq was not one that President made on his own. The December 31, 2011 deadline that he complied with was one that had been set in the final Status of Forces Agreement that George W. Bush signed with the Iraqi Government during his final days in office.. For the better part of a year prior to that deadline, the United States attempt to negotiate an agreement with the Iraqis for a new agreement that would have allowed for a small training force to remaining behind but the Iraqi government was never able to come to an agreement on the matter on its side, and the Pentagon made clear that without a SOFA that defined the mission and protected the rights of American troops it would recommend that all remaining troops be withdrawn. Indeed, without a SOFA or similar treaty it would have been a violation of international law for American forces to remain behind after December 31, 2011. The additional flaw in this argument is that the idea that a small American force whose mission was limited to training would have been able to stop the rise of ISIS even while Iraq was slipping into political chaos and Syria into civil war is simply absurd. If anything, it's probable that this force would have become the target for insurgent and terrorist attacks, which just would have added to the already unnecessarily high death and casualty list from a mistaken, misguided, unnecessary war.
Finally, some of the primary factors that led to the rise of ISIS as the force it is today were beyond the control of the United States. Chief among those factors was the political situation in Iraq itself during the time it was led by Nouri al-Maliki. Under al-Maliki's rule, the divide between the nation's Sunni and Shia populations grew even more bitter and divided as al-Maliki and his Shia allies used the power of the state to attack Sunni populations throughout the country. To some degree, of course, much of this was likely seen as revenge for Sunni collaboration with Saddam during his years in power, but the effect of the policies was to send the Sunnis back into the arms of the insurgents, where they have been ever since. The idea that the United States could have prevented any of this is the same kind of arrogance that has led us to believe so many times in the past that we can remake the world simply by stepping in and rearranging a few pieces on the political chessboard in the given country, The truth is far more complicated than that and, as we have found out in Iraq, and indeed as we should have already known, it's far more likely that our influence will have a negative impact than that it will have a positive one.
None of this is to say that President Obama's policies toward ISIS have been perfect. Clearly, they have not. Instead of a coherent policy we have a hodge podge of contradictory strategies that call for fighting ISIS and seeking to depose Syrian President Bashar Assad at the same time notwithstanding the fact that history should inform us that the chaos that would result from the fall of Assad would be more likely to help ISIS than hurt it in a significant way, He has also engaged in a policy of gradual escalation that seems to be playing right into ISIS's already proclaimed desire to fight large western forces on the ground in Syria and Iraq, and he's done so based solely on his own discretion without either consultation or permission from Congress despite clear legal requirements for both. His plans to arm "moderate" Syrian rebels have been abandoned, revived, and abandoned yet again as it has become clear that these groups either cannot be trusted or cannot be properly trained to use the kind of weapons America would provide them. Finally, his policy seems to be ignoring the fact that ISIS is already expanding far beyond its home in Iraq and Syria and that concentrating the fight there is likely to be a pyrrhic victory at best.
All of that is far from saying that President Obama is the "Founder" of ISIS, though, and Trump's claim is largely based on the same kind of ignorance that has plagued Republican views on Iraq fo the better part of a decade.